"Humanidad," Dong Abay's most cohesive work since the 90s, is finally out on vinyl
By Joey Salgado
Dong Abay writes with the immediacy and cynical eye of a journalist, and the lyrical sensibility of a poet. "Humanidad," Abay's first album with the Dong Abay Music Organization (D.A.M.O), is his most cohesive and transcendent work, a sonic testament to decades of living on the fringes and sniping from the trenches, never yielding to the comforts and conventions of going mainstream. Engaging and unsettling, the tracks call to mind the words of protest singer Buffy Sainte-Marie: "A song can be a lens through which people can focus and see unfamiliar issues better."
Released in CD format in 2017, "Humanidad" gets a much-deserved limited-edition, numbered vinyl release courtesy of independent label Backspacer Records, and the label really struck gold with this one.
Timeless
While Abay says most of the songs were written over a span of 18 years, across three administrations, they feel as current as the headlines on your news feeds.
"I think music has time and timing yet essentially the only goal is to make it timeless," Abay tells Our Brew.
For Abay, the only constant in our benighted country are the structures of oppression. But there is also hope and the promise of redemption.
Dark and light, yin and yang. It has been a recurring theme in all his albums since the 1990s when Abay was one-half of the agit-rock duo Yano. For every song that flips the bird to authority ("Oligarkya," the incendiary, head-banging opening track) there is a counterpoint that lifts the spirit ("Dakilang Araw" and "Bahaghari").
"Punong-puno ng creativity at deteminasyon,"was how Abay described the album.
And for Abay, having this opus on vinyl is a dream come true. "Kung una akong narinig sa singles noon, tapos ngayon sa long playing record pa, masaya na yun," he says.
On his social media accounts, he posted a snapshot of the album, with the caption:
"Isa sa mga pangarap ko sa buhay ang magka-plaka."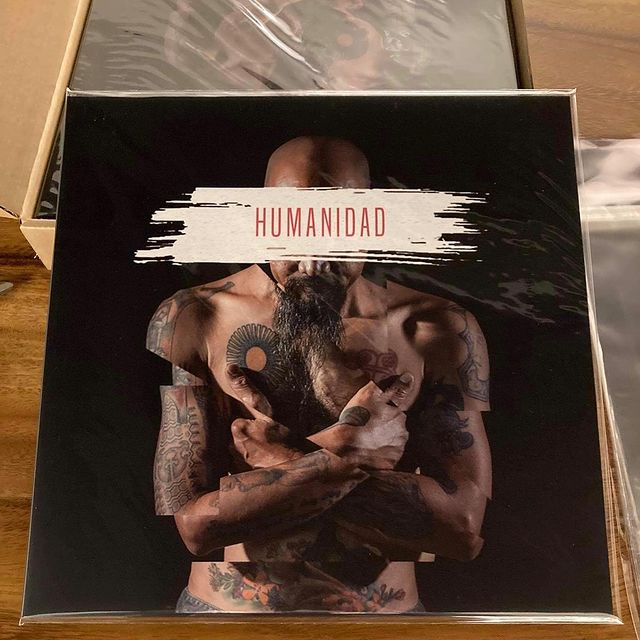 The question is always asked, and has sparked endless debates. Why vinyl? For one, vinyl offers a more immersive listening experience. And compared to CD, the format also provides a bigger canvass for great cover art.
The cover of "Humanidad," designed by Rica Billano, features a photo (Ardie Lopez) of Abay's heavily inked torso, sliced at certain angles. The 12" x 12" frame renders the tattoo designs in greater detail, inviting closer scrutiny of both the the album's concept and the artist's statement of conviction through symbols and sigils, with his skin as canvass.
The gatefold album is handsomely packaged, complete with lyric sheet. As with Backspacer's two previous releases, pre-orders for "Humanidad" are sold out. The few remaining copies are available at their physical store in Pasig.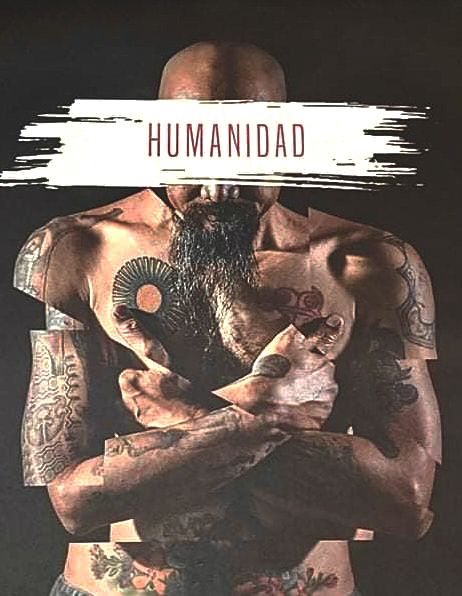 From Digital to Vinyl
When Backspacer's Robert Tuazon sent a Facebook message directly to Abay suggesting a vinyl release for "Humanidad," he had just gotten hold of the test pressing for their first vinyl release from the indie band "Peryodiko."
"To my great surprise, he responded positively and connected me to his manager, Elwyn Zalamea.  Things went by fast and smoothly after that," he says.
Zalamea has been managing D.A.M.O since 2014, when he was asked by Kakoy Legaspi, the band's guitarist and a former member of Peryodiko, to manage the group. That was also the first time he met Abay.
"I've known his music since 'Kumusta Na' started airing on FM radio but never got to meet the man until 2014," he says. They have been good friends since then.
Like Abay, Zalamea had been wishing for a vinyl pressing for the album. "We've been talking among ourselves about releasing 'Humanidad' on vinyl for the longest time but never really seriously pursued it. Until Robert of Backspacer messaged Dong," he says.
He adds: "Robert and I threshed out the details in a matter of days lang. We were all eager to get it done the soonest."
At 50
"Dong Abay is a Philippine treasure and we've long been a fan of his," says Tuazon.
"When Dong posted that having 'Humanidad' on vinyl was a dream-come-true for him, we just felt really proud."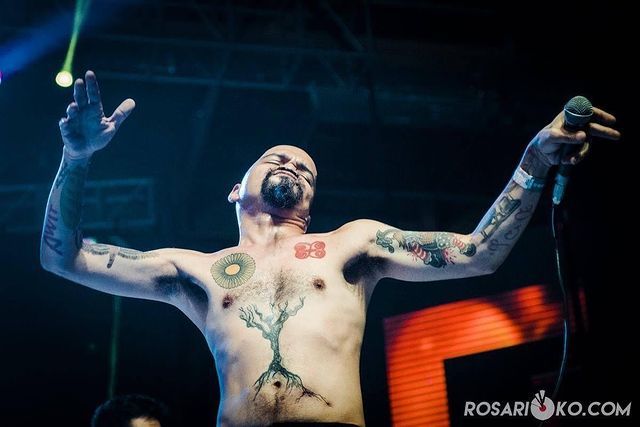 The vinyl release coincides with a personal milestone for Abay. He turned 50 a few months ago, something he thought would never happen.
"Never. No idea haha. Pasalamat lang tayo na buhay pa, malusog at nakakapag-bike. Sapat na yun," he says.
"Sa totoo lang, di na ako nagbibilang ng edad kasi 18 ako forever haha."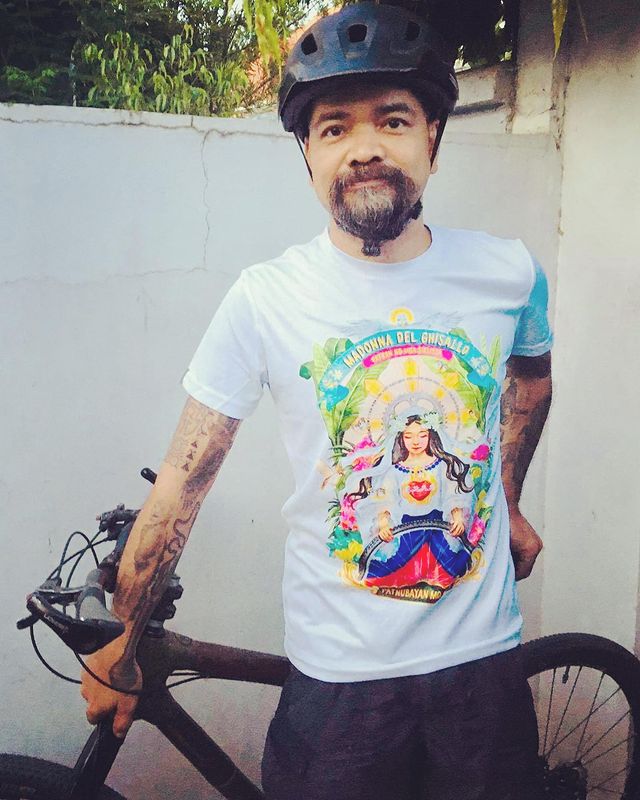 Abay is not one to settle into domesticity or look forward to retirement. A breather during the more than year-old lockdown allowed him and his bandmates to go back to the studio and record materials for a  new album.
"We began recording for the new album, 14 songs," he says, volunteering the album title: "Paglalakbay ni Don Gabay."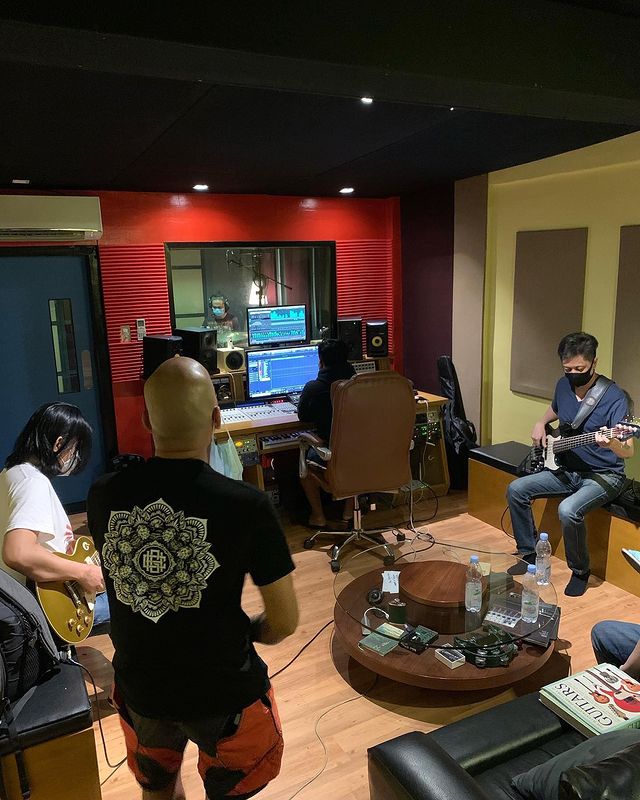 At 50, Abay proudly considers himself a protest artist, a singer-songwriter cut from the same battle-scarred cloth as elder statesmen Jess Santiago, Gary Granada, Joey Ayala, and Chickoy Pura. In the 1990s,  Abay was an admirer. Today he is one of protest music's few remaining standard bearers and, as Tuazon describes him, a "treasure."
Copies of Humanidad are still available at Backspacer Records, 2/F D'Ace Place, United St. corner Brixton St., Brgy. Kapitolyo, Pasig
If you liked what you just read and want more of Our Brew, subscribe to get notified. Just enter your email below.