---
'Pets have taught me to be selfless, not to think of my sorrows'
By Rowena David
The Covid-19 pandemic has taught us that no man is an island. We all need emotional support in times of global crisis. While some people find comfort from their two-legged human friends, others get their strength from their pawfriends.
The year 2020 was not a good year for fitness and wellness coach Noemi Pitargue not just because of the pandemic, but because she was also involved in a legal battle with her siblings over property ownership. It became too stressful for her that it reached to the point where her colon had to be removed due to blockage and toxicity. According to Noemi, her pets helped her find a purpose and strengthened her resolve not to give up.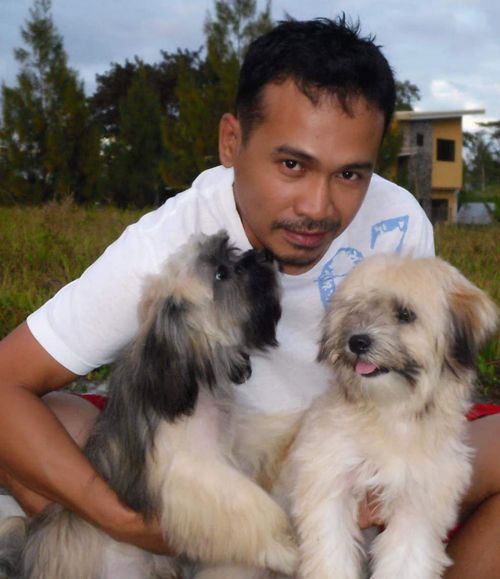 "They (pets) have taught me to become selfless, not thinking of my own sorrows. But what really melts my heart is their excitement for the love and time that we fur parents can provide them. All they want is our time, attention, and love. And for cats, they may not always show they appreciate us, but they do," Noemi said.
The loss of a loved can impact anyone's mental health. This is certainly true for Chi Dohello, a land acquisition specialist. The loss of her parents, who died eight months apart, and the pandemic set off her mental illness. She thought of killing herself every day for two months straight. Fortunately, she has several pet cats and they put her mind at ease.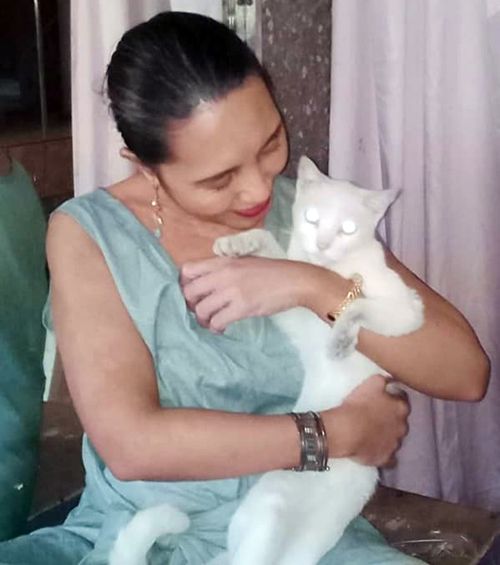 "I suffered from depression and anxiety. Losing my dad after eight months of my mom's passing plus the pandemic triggered my mental illness. My cats would sit on my lap, purr, and just lay there and fall asleep. One of the most amazing things involved Gusgus, who was rescued by my dad six years ago. It was one of those days when I was so down and I was crying my heart out. I was super close with my dad and his passing was very sudden. Gusgus jumped on the table and onto me. He stayed on my chest while his head was on my shoulders for a solid 30 minutes until I calmed down. Somehow, he knew I needed comforting. And I felt my dad was also hugging me. Now I'm better. I still miss my parents (I'm an only child) but being around my seven rescues, somehow I feel my parents around me," Chi shared.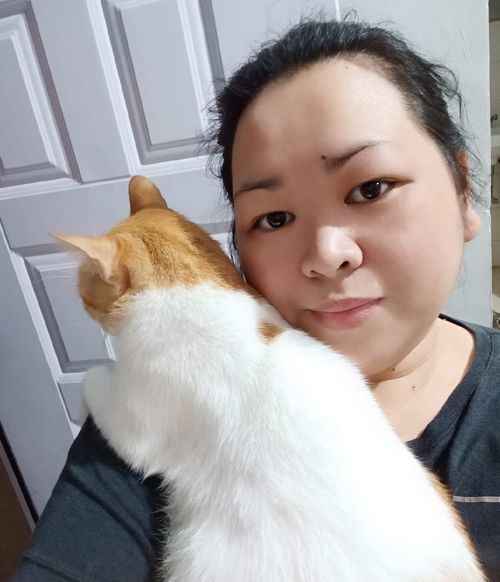 The pandemic does not impact everyone the same way. While some people find life during pandemic a bit challenging, for university professor Ali Naim, the impact is manageable. He credits his two Lhasa Apso dogs, Ava and Tzoko, for making his life easier. The two pooches are his best buddies.
According to Ali, "I do not feel any fear, anxiety, or any mental issues at all, mainly because my two dogs show how much they love me every day. I guess that's their way of saying 'thank you' for all the care I give them. Since the lockdown, they see a lot of me. I depend on them so much. Since my parents died in a span of one year, Ava and Tzoko have been very helpful in terms of my emotional well-being."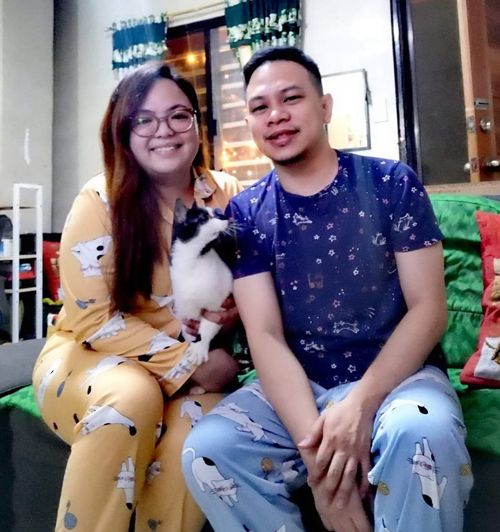 Charlene and her husband Lance Arevalo both work in the BPO industry. They both work from home these days because of the quarantine. They have several pet cats, all were rescued from the streets. Anyone with a pet cat knows that felines have a tendency to invade your personal and work space, which would make a WFM set-up a bit challenging.  But Charlene and Lance do not mind all that because for them, their cats are a source of amusement and unconditional love. They help ease the couple's stress and anxiety. The couple especially loves it when their cats wink at them, head bop them, or rub their feline body against their feet. For them, those cat gestures are their cats' way of saying 'Thank you for taking good care of us.'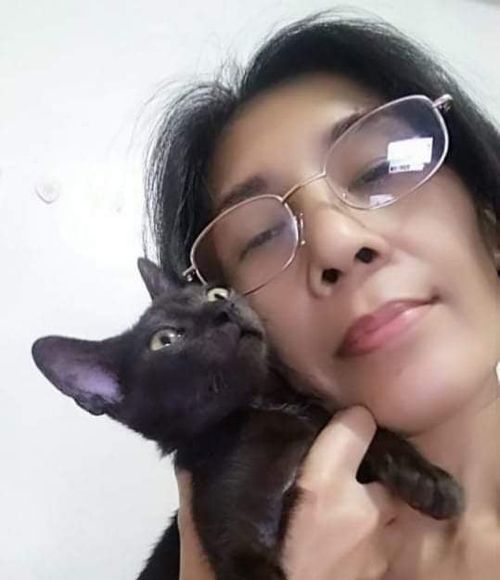 Pets are, indeed, family. As these stories show, they are sensitive to their human's emotions. We may think that we are the ones who take care of them while all they do is laze around the house all day, the truth is they look out for us, too, in their own subtle way.
Rowena David is faculty member at College of Computer Science in the University of Makati, is a freelance writer (Tagalog short novels), admin of  Philippine Pet Lovers Society Facebook page, an animal rescuer and animal welfare advocate.
This article also appears in the Manila Standard
If you liked what you just read and want more of Our Brew, subscribe to get notified. Just enter your email below.