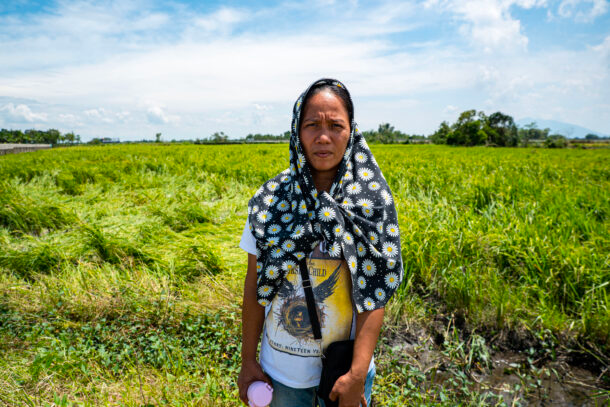 by Greenpeace Philippines
TARLAC, Philippines (08 October 2022) — In the wake of super typhoon Karding, farmers in Tarlac city protested, alongside activists from Rice Watch Action Network and Greenpeace Philippines, in a storm damaged farm to call for Loss and Damage finance, a month ahead of COP27, the UN climate talks.
Around 20 farmers and advocates held a banner in the middle of a damaged rice field in Brgy Lagumbao with the message: "TO CLIMATE POLLUTERS:  PAY UP FOR LOSS & DAMAGE." The groups are calling on nations who are historic emitters to pay for the political, social, and financial costs of the climate harm they created to heavily impacted nations. The communities expressed this call, along with local demands for a transition to renewable energy and better prices for agricultural products, through placards. As of writing, the Karding's agricultural damage reached approximately PHP 3.12 billion.[1]
"Hindi normal na tumama ang mga ganitong bagyo dito sa amin tuwing tag-ani, pero lumalala na ang sitwasyon ngayon at talagang nagbabago na itong klima natin," said Catalino Aganon, 48, a rice farmer from Gerona. "Gumastos kami nang malaki para sa mga pananim namin, tapos ngayon wala na ring silbi iyong mga palay kasi nababad na sa ulan, nalubog pa sa putik. Sinusubukan na lang namin mailigtas pa iyong mga palay na puwede pang anihin, pero maaapektuhan din nito iyong pang-araw-araw na pamumuhay namin.[2]"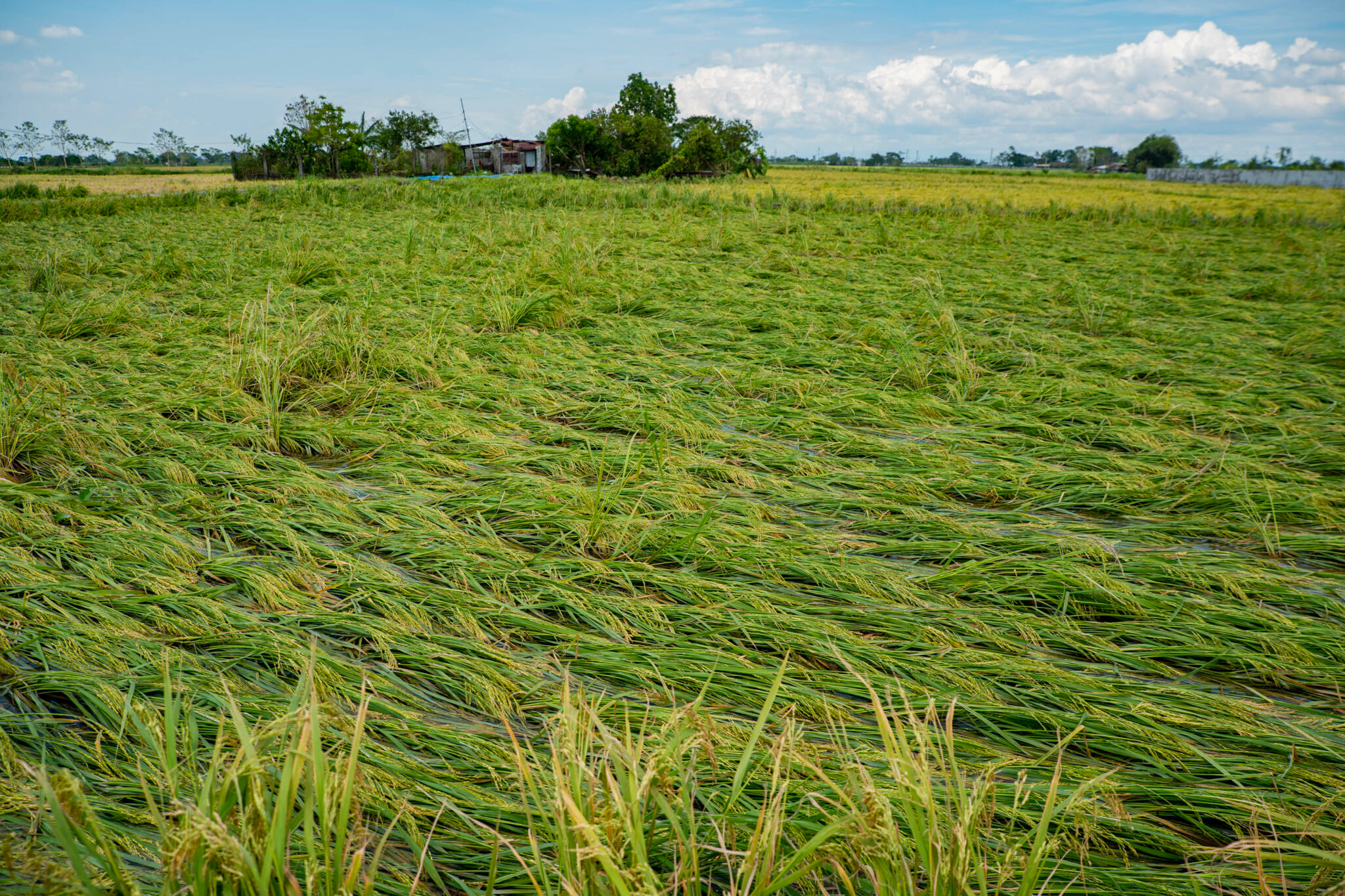 Greenpeace says that the situation in Gerona, and in other farming communities in Central Luzon reflects how the worsening impacts of climate change causes significant damage to food and resources, which have a ripple effect across regions.
"Farmers and other vulnerable communities are asserting their rights and demanding climate justice. Carbon majors and rich nations need to pay for the political, social, and financial costs of climate harm they created, after decades of pollution," said Virginia Benosa-Llorin, Greenpeace Campaigner. "A commitment to climate justice also requires the finance to prevent further harm and an urgent and just transition out of a fossil-fuel based economy."
The groups are calling on the Philippine government to adopt the recommendations of the National Inquiry on Climate Change[2], which says that governments must hold destructive corporations — the Carbon Majors — accountable for their contributions to the climate crisis. Further, they demanded that President Marcos Jr put his words into action by urgently laying out a coherent climate action plan informed by community experience on the ground.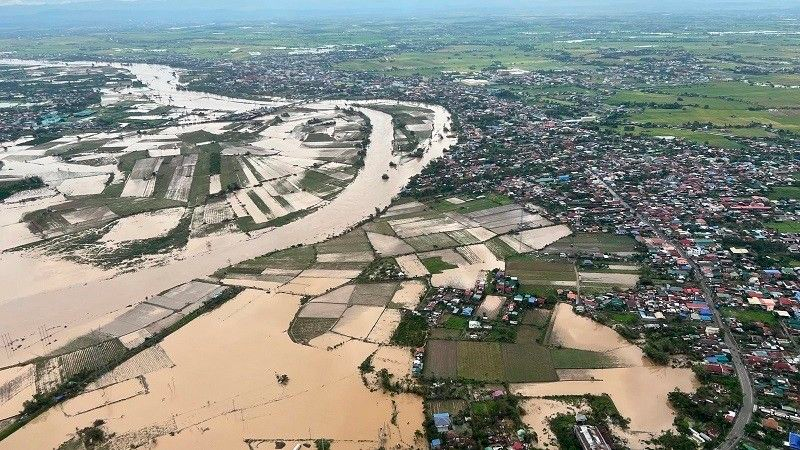 From the Facebook page og Bongbong Marcos.
"We call on the Department of Agriculture (DA) to strengthen its Disaster Risk Reduction and Climate Change Adaptation Plans," said RWAN spokesperson Amiel Parducho. "It is the duty of the agency to ensure that emergency response for farms and coastal communities are immediate and not way after the calamity happened. The losses to farmers take years for them to recover and the damages brought about by these natural disasters are crippling if not fatal."
"The Philippines is in the middle of a climate crisis interwoven with multiple social crises. Karding's impacts come as the country braces for a worsening food crisis. Real problems need real solutions, not just talk. We call on the Philippines government to hold the carbon majors to account for their human rights harms, fast-track a just transition to renewable energy, and build sustainable and resilient communities. To do all this, wealthy nations must put more money on the table and make stronger and more ambitious commitments." [2] [3]
Courtesy of Greenpeace Philippines. You can read the original article here.
If you liked what you just read and want more of Our Brew, subscribe to get notified. Just enter your email below.