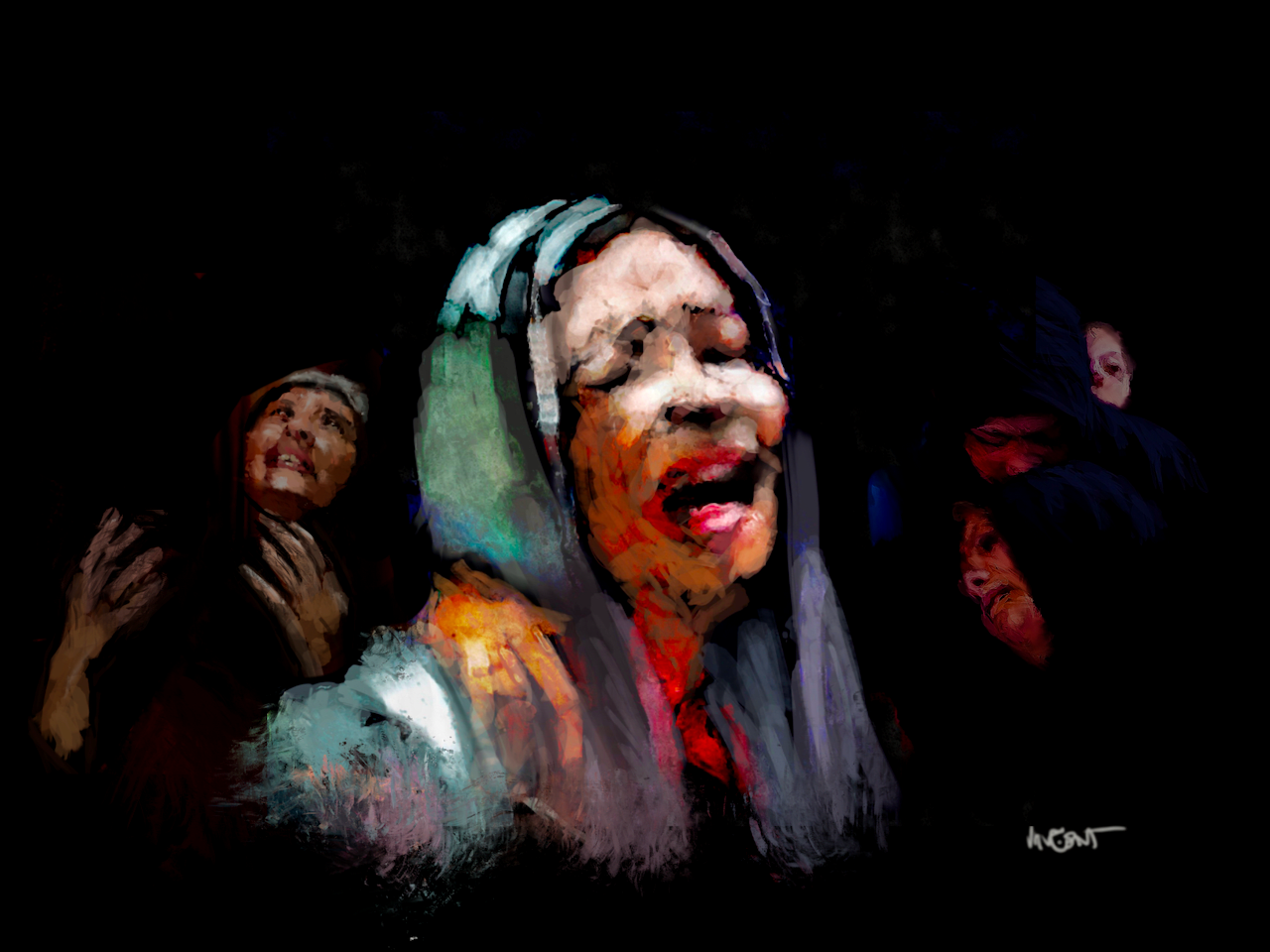 by Vincent R. Pozon
---
There is no color in Gaza save one,
it is the color of limbs and clothes aghast,
here there are bicycles and dresses but
only in the color of veiled mothers
with frozen mouths thumping chests watching heaven.

The children there disappear like magic,
a mile away, the angry jew waves
his hand with the flourish of humph
giddy children vanish to a mist, stain air
but not the shore to a sea they cannot swim in.

Here bullets shred, a child is carried in
a white plastic bag the supermarket
gives you for your sharp cheeses and wines,
How many springs of this color lie quiet
under the city no longer a place to live in?

There is no color in Gaza save one,
It is the color of sleepless wives, a color
that grows, from father to son, from few to many,
from gore to glory, Gaza to reckoning,
it is not on the charts, the color of someday.
---
The Poem is based on events in Gaza in 2014:
"A group of children go to the sea, escaping the bombs. They swim and play, mindless of Israeli warships off shore. Missiles hit them. Four die."

- Mohammed Sulaiman@GazaSubaltern

"Today I saw a picture of a weeping Palestinian man holding a plastic bag of meat. It was his son. He'd been shredded by an Israeli missile attack – apparently using their fab new weapon, flechette bombs – hundreds of small steel darts packed around explosive which tear the flesh off humans. He was 4 years old."

- Brian Eno speaking at the National Demonstration for Gaza
If you liked what you just read and want more of Our Brew, subscribe to get notified. Just enter your email below.