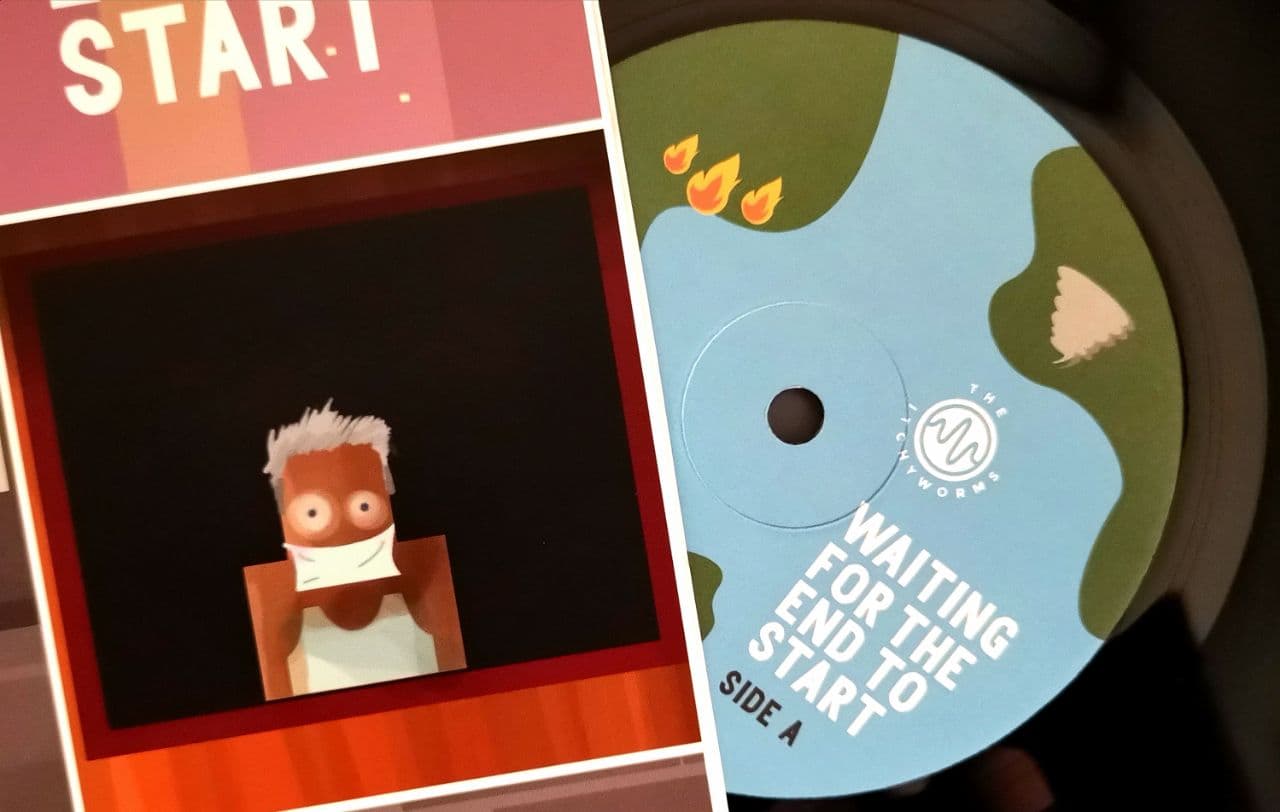 By Joey Salgado
Waiting For the End To Start, the latest recording from The Itchyworms, is a concept album that presents slices of life during the pandemic, of ordinary people dealing with the enforced isolation and regimentation of our daily lives. From the cover art by Aidon Panlaqui to the songs, the album is a record - in the true sense of the word - of life during the plague.
But this album wasn't supposed to happen. Metro Manila was on lockdown. The recording studios were closed and everyone you needed to be on deck were confined to their homes. Yet The Itchyworms managed to pull it off. But that's only half the story. Waiting for the End to Start is a great album, brilliant in many respects, and perhaps the band's best work thus far.
Except for Armageddon Blues, a leftover from their 2005 hit album Noontime Show,  all the songs were either written or completed by Jugs Jugueta and Jazz Nicolas, the band's principal songwriters, while on lockdown last year.
"Most of the songs are introspective. Mostly thoughts and fears, dealing with loneliness and isolation in our own ways," says drummer and vocalist Nicolas. He adds, "I guess most were a bit sad sounding, because that's how we felt."
"It was an album about our feelings during the pandemic. It was only right to release it during the pandemic," adds Jugueta, the band's other vocalist and guitarist. He puts a sunshiny spin on the album, even managing to slide in some product endorsement. "When you're given lemons, make Mountain Dew."
Sonically Adventurous
After 25 years, The Itchyworms has ventured beyond their roots. The guitar-driven, sunshine saturated pop hooks and harmonies are still here, with some helpings of old school R&B and doo-wop, a tinge of tango, and a rock n' boogie scorcher.
But add to the sonic stew drum loops, synths, horns, buzzes and bleeps, assorted carnival sounds, stuff that gives off wonderful hints of Pet Sounds or Sgt. Peppers. The vinyl mastering by Shinji Tanaka is excellent. It gives the songs the soundstage and imaging that makes these sonic touches pop out.
Waiting For the End to Start also contains some of the band's more mature songwriting yet, capturing the fear, anxiety, and confusion of living in isolation with "a creature roaming right outside" one's door.
"Well, dapat lang naman," says Jugueta of the "mature" label. "We can't keep writing songs about ligaw ligaw basted basted when we're in our early 40s and happily married, di ba?"
"Forced quarantines have a way of changing your overall mood and world view," adds lead guitarist Chino Singson.
Released on digital streaming platforms last year, the album has been released on limited edition vinyl through a tie-up between Sony Music Philippines and independent label Backspacer Records. As of this writing, all pre-orders have been sold out.
This is Backspacer's second vinyl offering, after their successful launch of indie rock band Peryodiko early this year.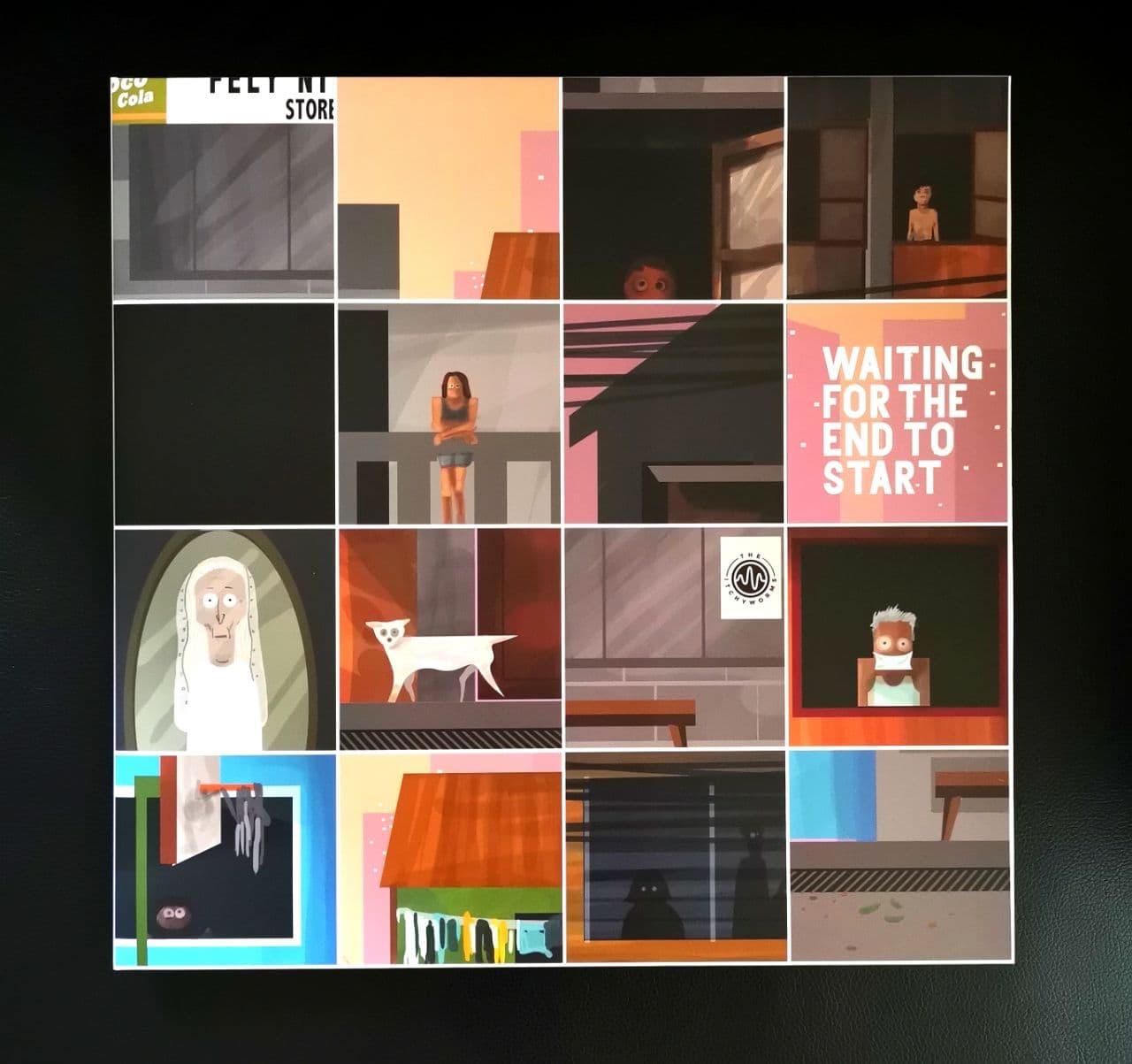 For Jugueta, releasing an album on vinyl has always been a dream. "Para pogi," he says. As the band writes in the liner notes, "This vinyl record combines the classic and modern ways of enjoying and making music, both of which are totally new things for us even at this stage of our music career."
For Backpacer's Rob Tuazon, collaborating with a major label was "quite intimidating."
"Sony Music is not just some record label. They are one of, if not, the biggest music label in the world. For Backspacer Records to even have this chance of collaborating with them is both a privilege and an honor. So we really made sure that we delivered a top-quality vinyl product that is worthy of their label," he says.
It helped that Tasha, Rob's better half and partner in Backspacer, used to work for Sony Music.  She reconnected with her former boss, Sony Philippines' Managing Director, Roslyn Reyes Pineda, and made their pitch.
"Thankfully, they took a chance with us, a very young player in the industry, and entrusted us with this album by The Itchyworms," says Tuazon.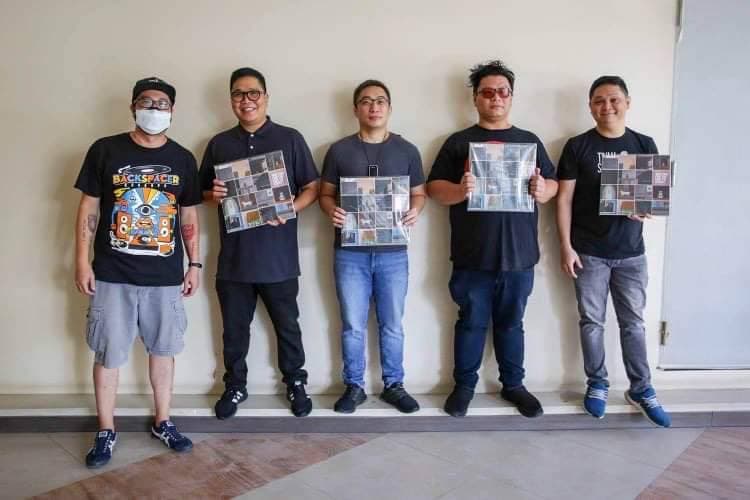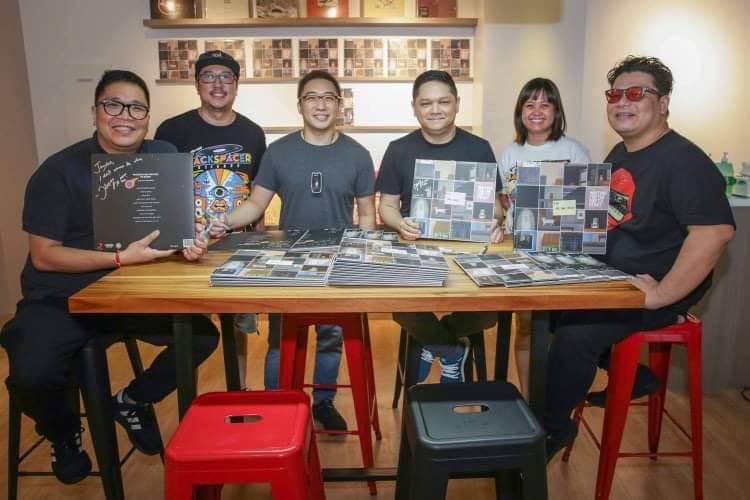 Tuazon says except for a technical hiccup with the test press, everything about the Itchyworms project went smoothly.
"A year on from the pandemic, I guess we have adjusted already to this new normal," he says. He also credits label representative Andrew de Castro, the band, sound engineer Tanaka, and graphic artist  Panlaqui "for being pleasant to work with."
Lockdown Blues
Like most denizens of Metro Manila and its suburbs, the band members spent their time under lockdown watching Netflix and playing video games. Singson enrolled in online courses and taught guitar online. Nicolas learned to play new instruments. Jugueta went back to collecting tortoise and even picked up a new hobby and became a plantito.
But all of them missed the working musician's life.
Says Nicolas, "It has made me really miss live gigs. Sometimes I think to myself: What's the point? But it's a good thing there is work to be done and that keeps me from giving in to existential thoughts and questions."
"No live shows during lockdown meant no income for us, but also meant more time for creative pursuits, which is why we were able to make (the album)," says Singson.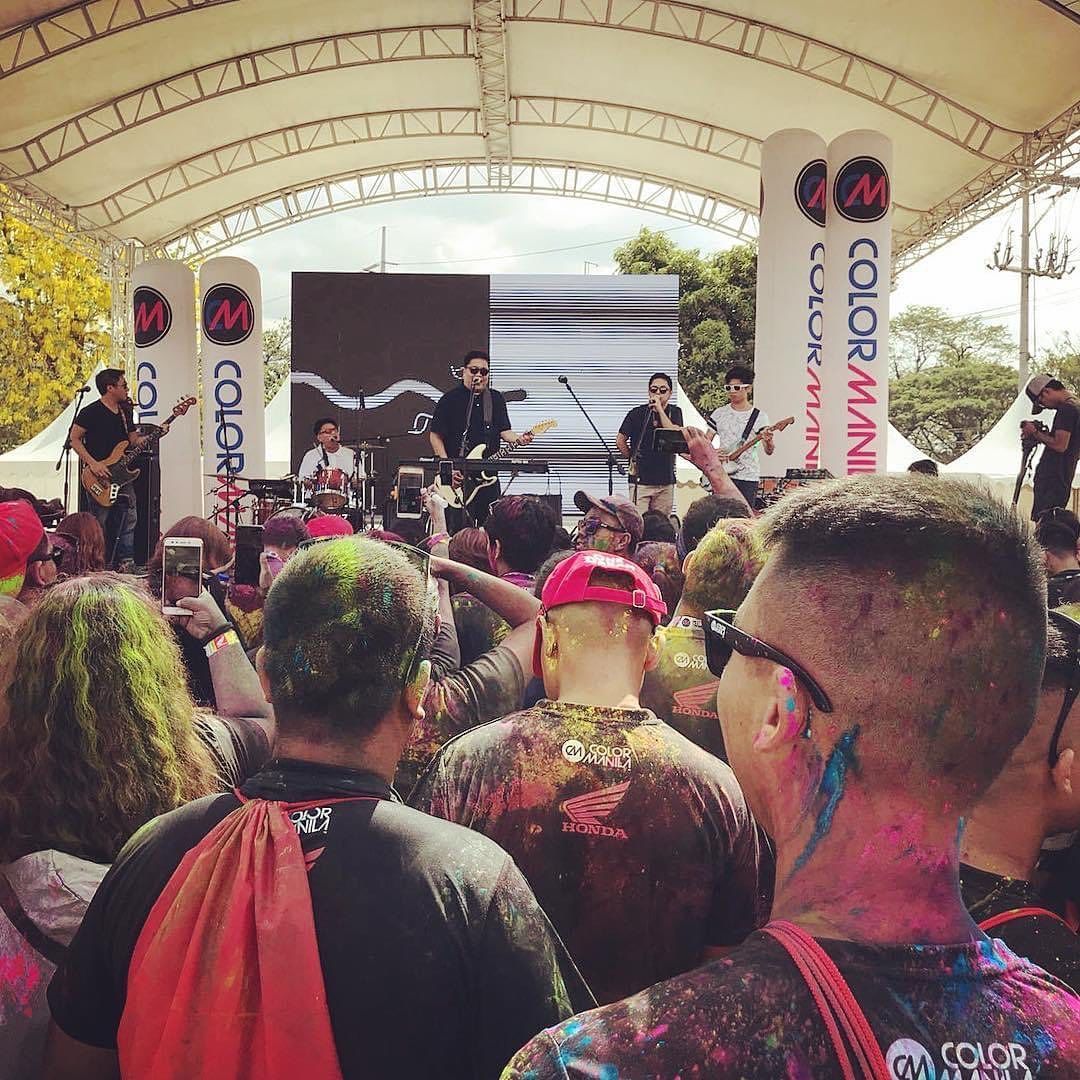 The Itchyworms Facebook page
The idea to record an album during a lockdown, says Nicolas, came as a result of playing in a few online concerts.
"We learned how to play and record apart from each other," he says, adding that it was Jugueta who thought of recording their songs this way. "It gave us a concept for the collection of work that was soon to be Waiting For The End To Start. It was tough but we were happy to take on the challenge."
Too Much Time On My Hands
According to Singson, they didn't plan on releasing a full album. "We had signed with Sony at the start of 2020. So when the lockdown came, an early suggestion was to release a three-song EP. But I guess Jazz and Jugs had so much time on their hands that the three songs became nine."
"We had so much time, the songs came out effortlessly," adds Jugueta.
The only difficulty was remotely writing the songs with Nicolas, which they did using their smart phones and apps.
Nicolas found the new set-up "very constricting." "There was no chance for us to jam the songs together before recording them. We just passed each demos and record over them. Then the tracks were sent back to me, to be assembled into a finished product. It was certainly a different way of working, but that's what we did, considering the difficulty of playing together."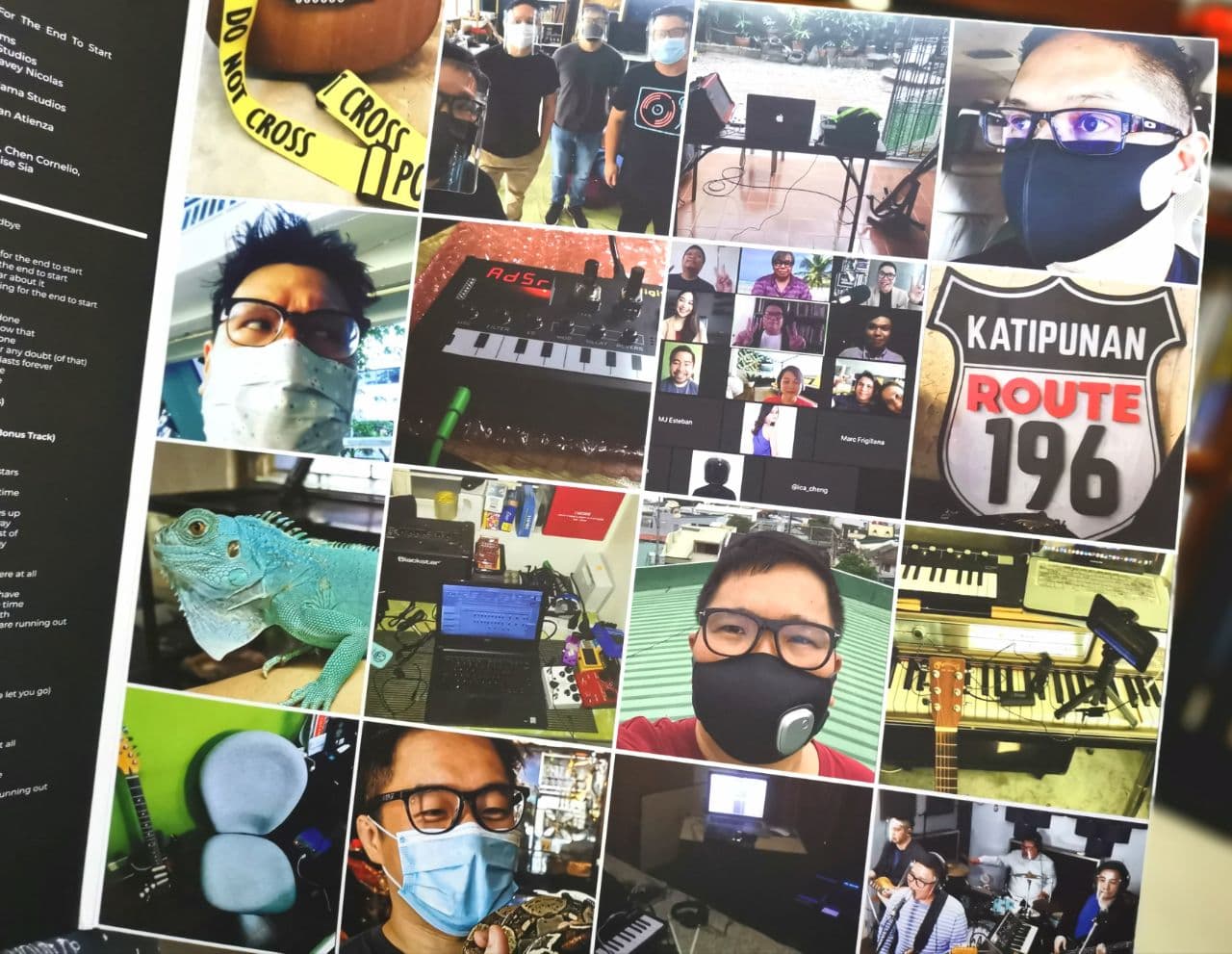 The band only got together as a group sometime in June and July last year for a few in-person sessions at Big Baby Studios, their home studio. And all of them, says Nicolas, wore masks.
What Next?
"For now I just wanna stay safe and healthy for when that time comes," says Nicolas when asked how he plans to ride out the months before things get back to normal. "We intend to record another collection of songs. We definitely learned a lot about recording, so I think we'll do it some more."
For Singson, one can always turn to familiar things during a pandemic: "Shelter in place, wait for the tides to turn, but still keep making music. Sabi nga ng Beatles, we get by with a little help from our friends."
In an industry where upstart bands with enough bandwith or data load can easily upload their songs on You Tube or Spotify, it's hard not to admire bands like The Itchyworms for their staying power.
But then again, few bands can approximate their genuine friendship and their ear for a good hook. If ever there was a local band that represents sunshine pop-rock, even in dark times, it's The Itchyworms.
If you liked what you just read and want more of Our Brew, subscribe to get notified. Just enter your email below.