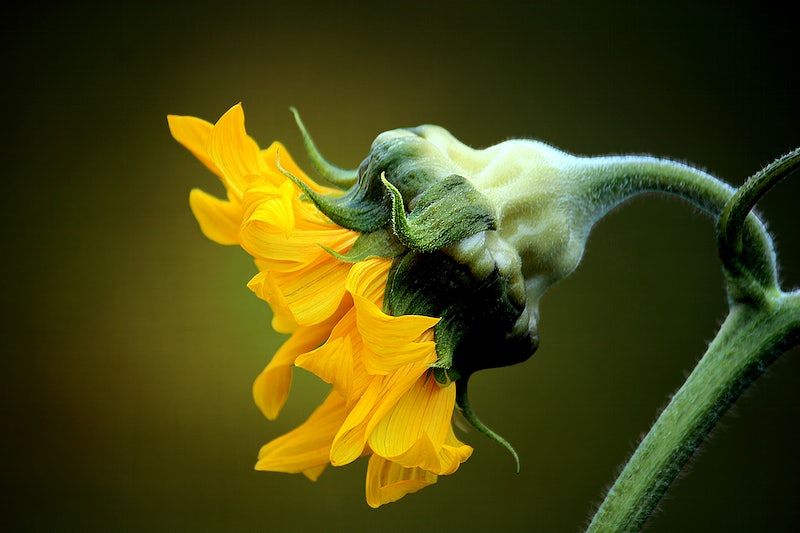 Intro by Ted Kooser
Jane Hir­sh­field, who lives in the San Fran­cis­co Bay area, is one of our country's finest poets, and I have nev­er seen a poem of hers that I didn't admire. Here's a fine one that I see as being about our inabil­i­ty to con­trol the world beyond us.
---
By Jane Hirshfield
Stay, I said
to the cut flowers.
They bowed
their heads lower.

Stay, I said to the spider,
who fled.

Stay, leaf.
It reddened,
embarrassed for me and itself.

Stay, I said to my body.
It sat as a dog does,
obedient for a moment,
soon starting to tremble.

Stay, to the earth
of riverine valley meadows,
of fossiled escarpments,
of limestone and sandstone.
It looked back
with a changing expression, in silence.

Stay, I said to my loves.
Each answered,
Always.
---
DISCLAIMER:
American Life in Poetry is made possible by The Poetry Foundation (www.poetryfoundation.org), publisher of Poetry magazine. It is also supported by the Department of English at the University of Nebraska-Lincoln. Jane Hirshfield, "The Promise " from Come, Thief. Copyright © 2011 by Jane Hirshfield.  Used by permission of Alfred A. Knopf, an imprint of the Knopf Doubleday Publishing Group, a division of Random House LLC. All Rights Reserved. Introduction copyright © 2023 by The Poetry Foundation.
If you liked what you just read and want more of Our Brew, subscribe to get notified. Just enter your email below.