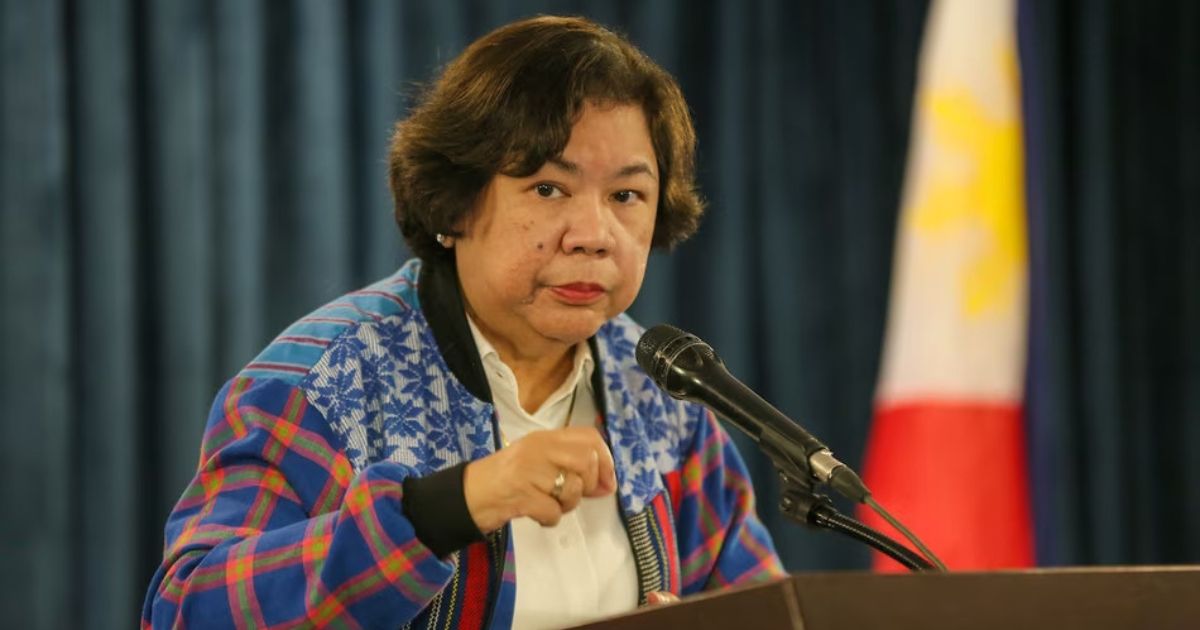 'I beg to disagree, Mister President. Sobra sobra na sa quota si Toots.'
By Joey Salgado
Susan "Toots" Ople was my first "boss" after I left media in 1988 to join the staff of the late Senator Boy Herrera. She called me "Juey" and I called her "Tots." That was how Senator Herrera called us.  She was also my kumare. My phone directory lists her as "Tots Ople," but from July last year until her death, she was, again, my boss, "Sec Tots."
We never talked about politics, or our political affiliations. We respected each other's choices, joked about it a few times. When she was asked to head the newly-created Department of Migrant Workers (DMW), I told her it was a rare privilege to be part of the Cabinet. My only reminder was to always look after her health (Toots was a breast cancer survivor). "Oo naman," she said, then added "Tulungan mo ako." I said yes. It was easy to set aside politics when asked by a friend to help her flesh out her vision for our Overseas Filipino Workers (OFWs), an undertaking that is noble and necessary.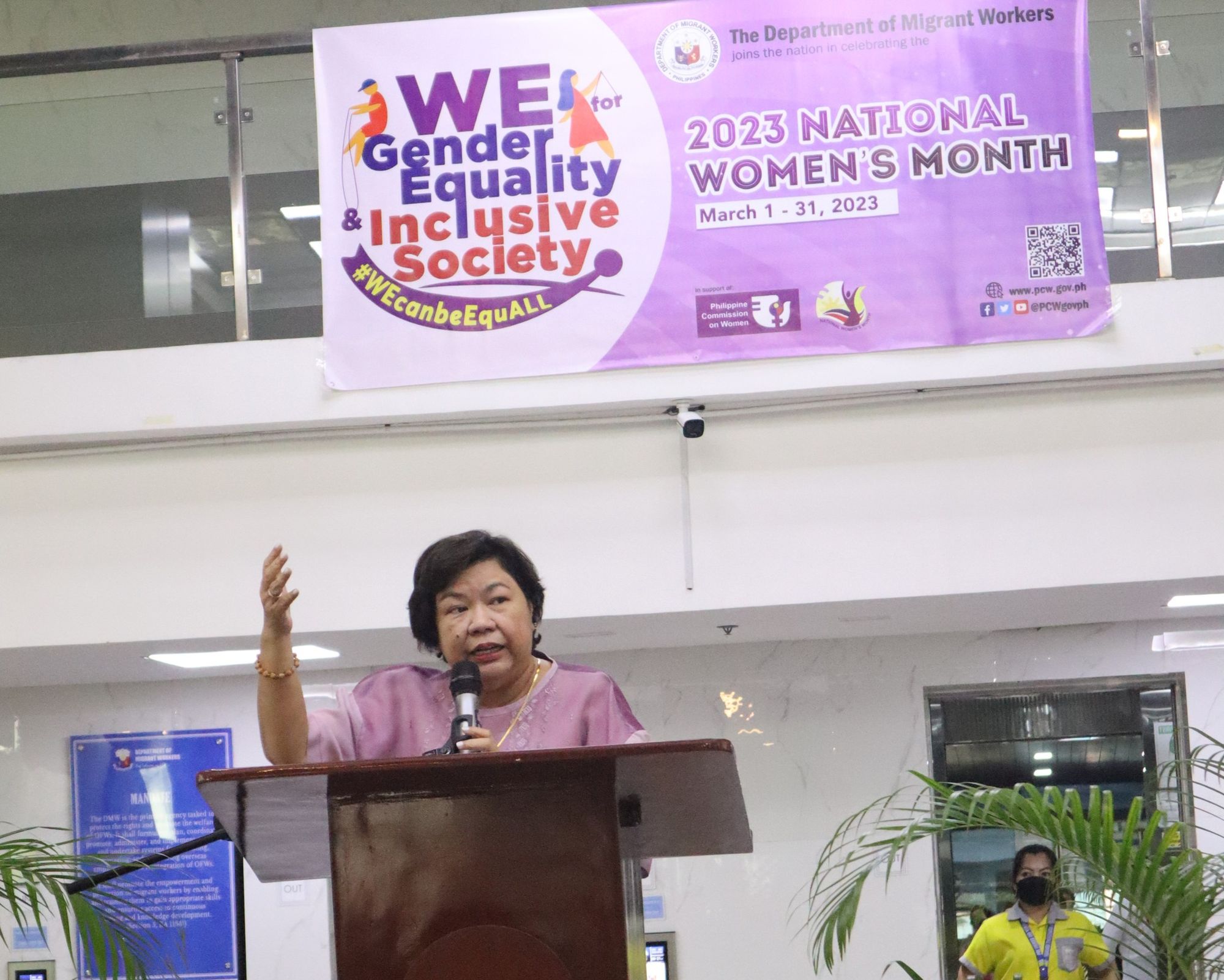 The K-Drama marathons on Netflix and movie nights with Fort had to take a backseat. Later they became a rare indulgence. Restful sleep became a luxury. Toots and I are early risers. We usually talk or message each other before 6 am to discuss pending work, or an emerging issue concerning OFWs or the DMW.  But I am an early sleeper, in bed before 10pm. Toots would still be working past midnight.
Toots carried on a punishing schedule, one that would shame younger, healthier people in government, especially government people concerned only with glory, paycheck, and perks.
One time  she arrived at the DMW and found no one manning the help desk at the lobby. It was past 8 am and a line was already forming. She manned the desk herself, talking to each OFW, telling them where to go, referring them to an office, and listening to their concerns. Of course, someone got a memo that day.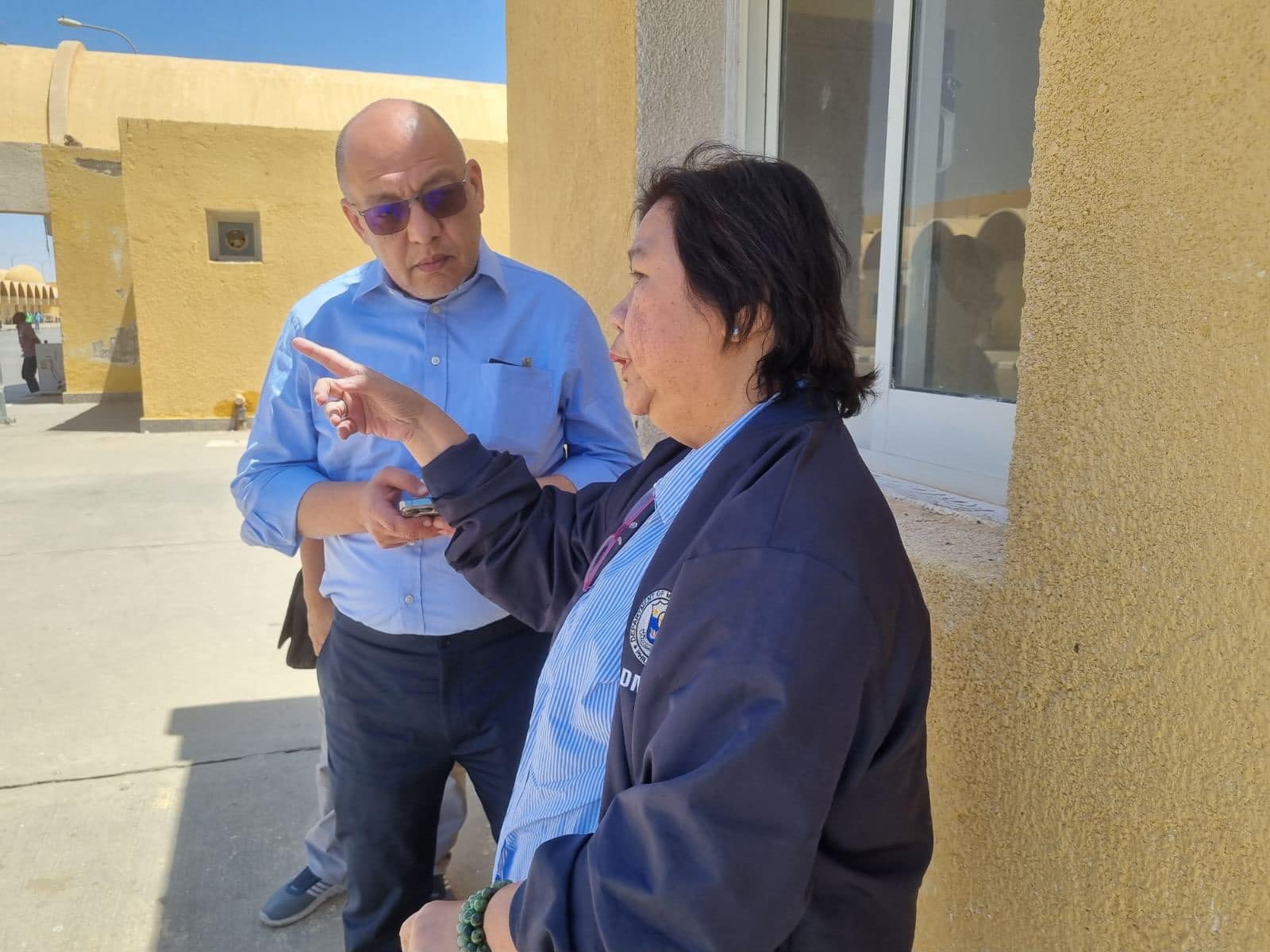 She would travel from Southeast Asia straight to the Middle East with no rest stops in between. During the President's visit to Japan, Toots was running a fever yet proceeded with all her meetings. She even summoned the energy to write the press releases herself.
When civil war erupted in Sudan, trapping hundreds of OFWs and their families, Toots traveled to Egypt to supervise rescue operations. She wanted to send a clear message to displaced Filipinos that with her presence at the border, government will not leave anyone behind. She was a bit pissed when a bubble headed minor functionary from another government office called her up to ask why their office was not given credit in a press release issued by Malacañang. Not by the DMW, but by the Palace. Imagine that? In the middle of a conflict situation, this functionary wanted to talk about getting their names in a press release and called a Cabinet Secretary to complain. I would have told that guy to fuck off. But Toots, despite the stress and the lack of sleep, handled it with finesse, conveying only a subtle hint of displeasure. She reminded this functionary that she was in the trenches with the rest (She didn't even pull rank). It was not the time to talk about press releases or credit. Government should work as a team.
This would often bother Toots. Power plays and turfing  should have no place in government, she would often say, for aren't we all here to serve the public? Why compete when we are one government?
Toots exuded kindness and a light touch, a soft demeanor that some mistook for weakness. Masyadong mabait. But that was Toots. She was always there to offer a helping hand, a warm smile, a caring embrace to the grieving. Very few people possessed such natural empathy. She was a  wellspring of boundless compassion.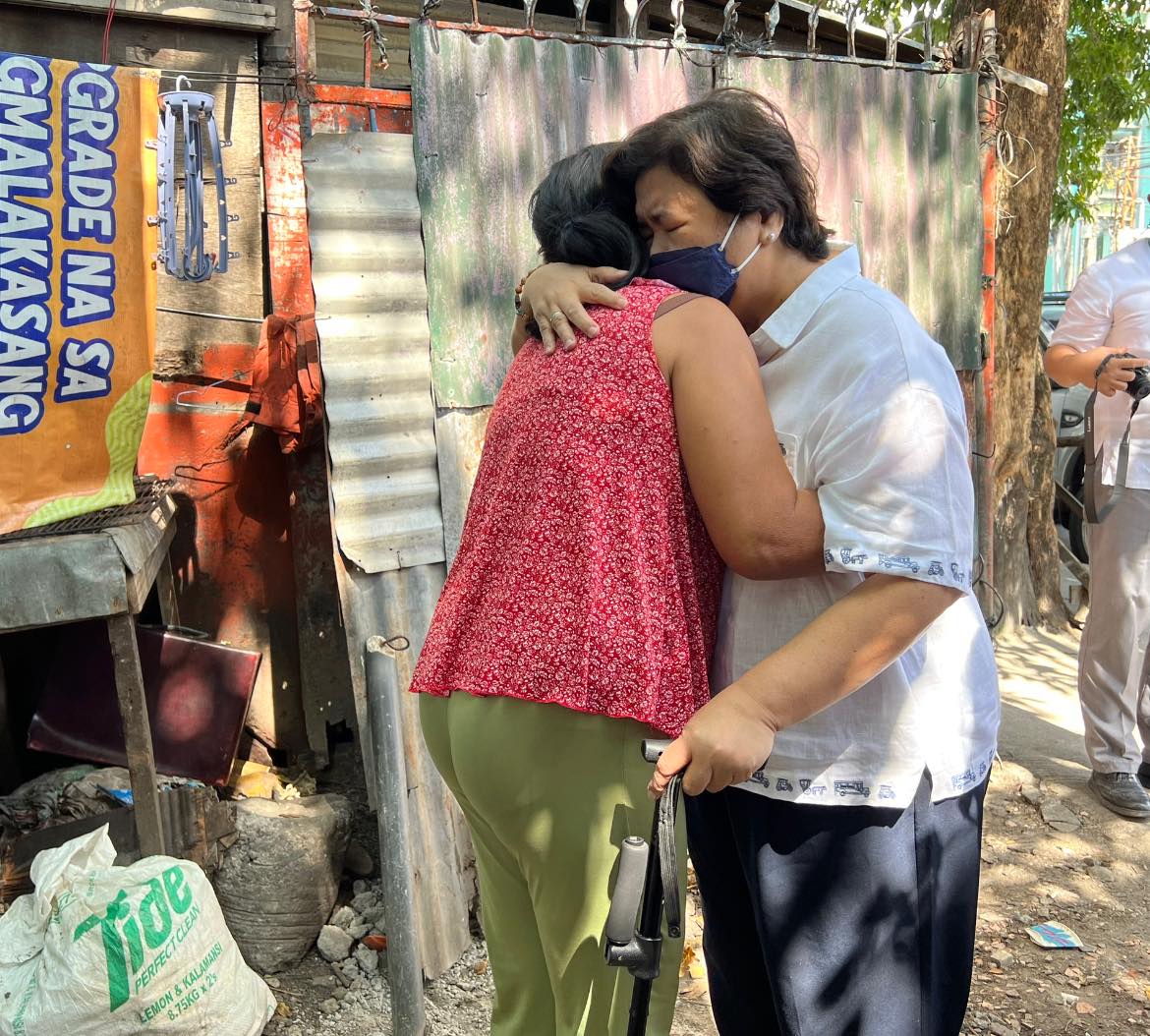 Her kindness and sense of collegiality, however, was not reciprocated on several occasions. Toots would often dismiss these with a shake of the head and a sigh, before breaking into a smile. Her father Ka Blas Ople had his trademark basso laughter. Toots had a disarming smile, an infectious giggle.
Despite her unquestionable integrity, Toots was the subject of nasty and outrightly libelous attacks on social media from trolls and self-styled OFW advocates who were, in reality, working for vested industry interests. The personal attacks she would ignore. But Toots would react strongly to attacks against her family. Many times she wanted to answer back. Papatulan nya talaga. Her anger would be assuaged when shown monitoring reports that these posts had little or no traction. "Alam mo naman ako. Huwag ang pamilya ko," she once said.
Toots valued family. Her immediate family, the DMW family, and her OFW family. She coined "Tahanan ng OFWs" for the DMW, an insight honed by decades of working with and for Filipino migrant workers. She wanted to assure them that the DMW was their home. With the DMW, they are safe, cared for, and protected.
Toots approached government work as a natural extension of her longtime advocacy. She expected the same level of commitment from her co-workers at the DMW. She expected the same passion and excellence. Our OFWs, she would always say, deserve nothing less.
Under such exacting terms, Toots' health concerns were relegated to a minor inconvenience. These can be addressed, so we thought, with medication and regular visits to the doctor. But the regular shots were a different story. Even when her nurse was in the same room holding the syringe, she would try to delay it, even for a few minutes.  They were painful, she would say, the sensation of liquid medicine making its way through her veins. It was a ritual of evasion that was both heart-rending and comical.
Toots valued the counsel of friends, co-workers, and the OFW community. She was tireless, but in the last few months, it was evident that she needed to take a break. There were times I knew she was hurting, not only physically but emotionally. "Napapagod na ako," she told me sometime in July. The thought of resigning did cross her mind, but Toots didn't want to leave things half-done or unfinished. Marami pa syang pangarap para sa OFWs.
Toots did so much in her one year in office. And I agree with the President when he said Toots would have accomplished more had fate not snatched her away from us. Taken in its totality, her selfless advocacy for migrant workers is unrivaled.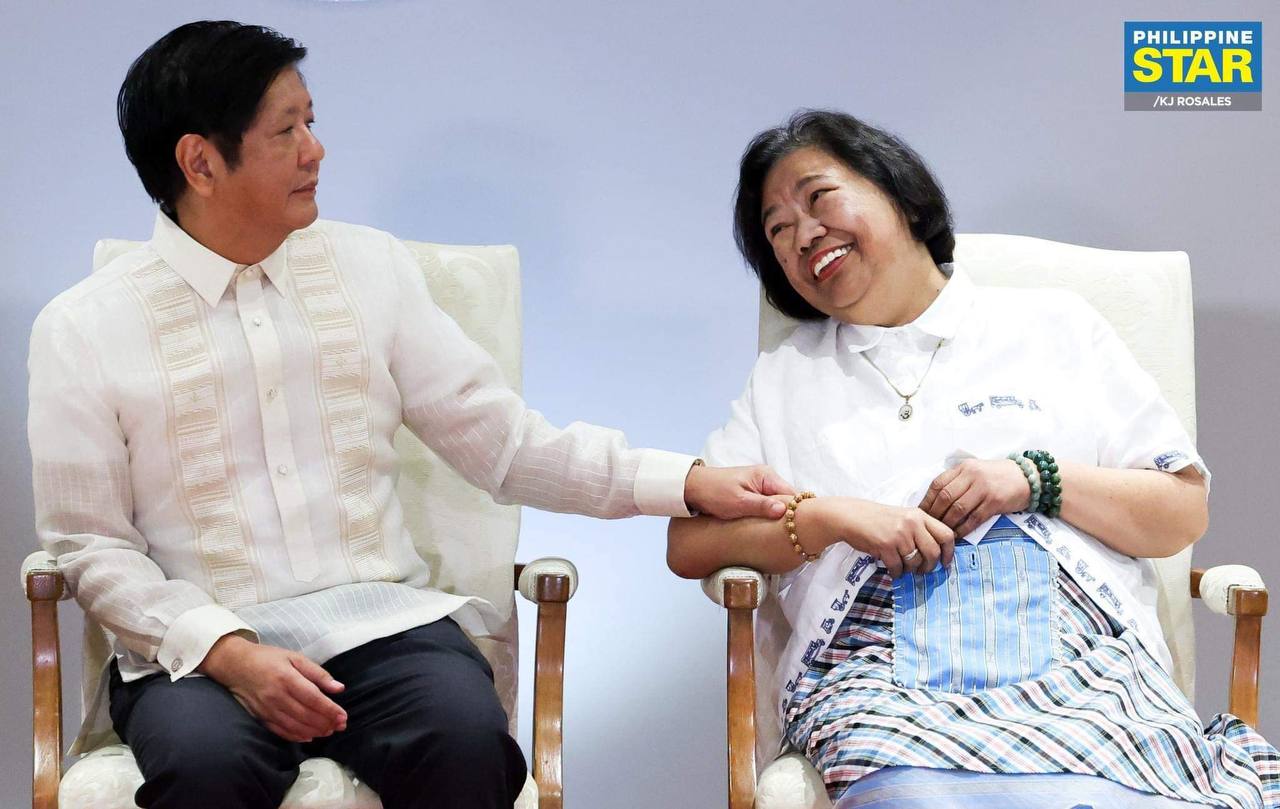 When I sent Toots a photo of her and the President laughing, she told me "Ang sweet nya (the President). Sabi nya, 'O, quota ka na. Pwede ka nang magpahinga.'" This was after the soft launch of the OFW Pass, a project she worked so hard on, and fought vigorously for, despite attempts by self-absorbed bureaucrats to derail its launch. I beg to disagree, Mister President. Sobra sobra na sa quota si Toots.
Toots was too pure, too possessed of grace, passion, decency, and humility to be in a work environment that offers the chance to make a difference while exacting a heavy price on one's body, integrity, and peace of mind. She has found peace and earned her place in our hearts. When one speaks of the Ople legacy, it would be the legacies of Ka Blas and his daughter Toots.
During her brother Toti's wake, Toots kidded me about my being an ermitanyo. "Lumabas ka rin ng lungga mo," she said. As soon as I sat down, she started talking about a pending project, another welfare case, and a briefing paper she wanted to draft. She was grieving, but work was still on her mind. Had I known that that would be the last time we would talk face to face, I would have stayed longer.
If you liked what you just read and want more of Our Brew, subscribe to get notified. Just enter your email below.