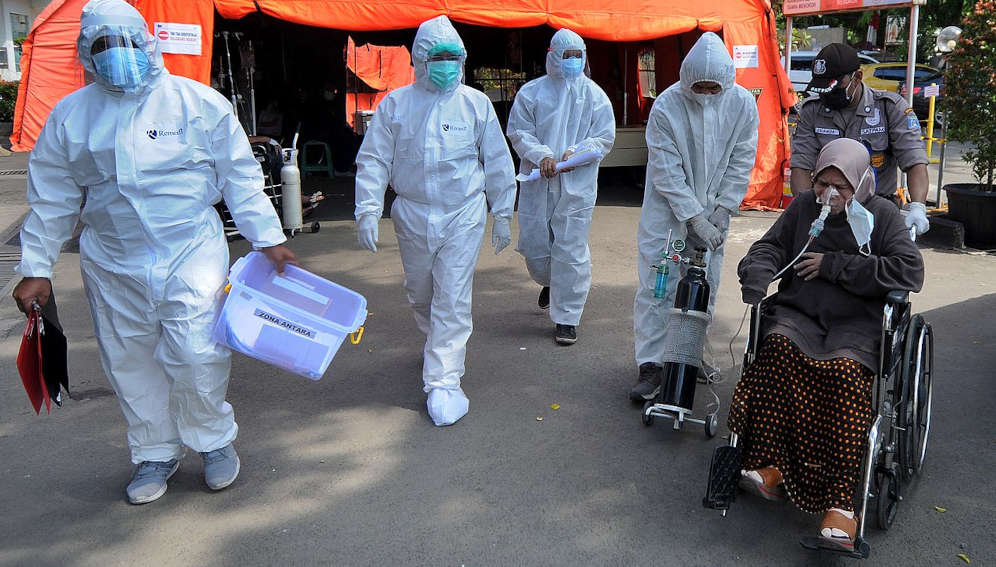 By: Claudia Mazzeo
[BUENOS AIRES] Most infectious diseases are getting worse as a result of climate change, according to a study branded "truly scary" and "terrifying" by researchers.
The study, published today (Monday) in Nature Climate Change, shows that 58 per cent of infectious diseases have been exacerbated by climate change, including dengue, hepatitis, pneumonia, malaria and Zika.
The findings come as many regions of the world struggle with droughts and record-breaking heatwaves, and follow the devastating COVID-19 pandemic of 2020-2021.
"We knew beforehand that there was a link between climate change and disease caused by pathogens, but our motivation was to quantify that effect, to know how big it was."

Prof. Camilo Mora, Department of Geography and Environment, University of Hawaii
"Given the extensive and pervasive consequences of the COVID-19 pandemic, it was truly scary to discover the massive health vulnerability resulting as a consequence of greenhouse gas emissions," Camilo Mora, lead author of the study, and professor of the Department of Geography and Environment at the University of Hawaii, told SciDev.Net.
Researchers from the University of Hawaii at Manoa systematically searched through published research for proven cases of infections affected by climate change, such as warming, floods, droughts, storms, natural land cover change and ocean climate change.
They worked out the impact of diseases by bringing together three previously unrelated factors: what type of agent made people sick – for example was it a bacteria or a viruses, how people caught the disease, and any climate change event that could have impacted, such as rainfall, droughts or warming.
The team reviewed more than 70,000 articles, and from 375 infectious diseases they found 218 that had been exacerbated by climatic change.
"We knew beforehand that there was a link between climate change and disease caused by pathogens, but our motivation was to quantify that effect, to know how big it was," Mora said.
"It was almost a shock to see how the database that we assembled with those connections grew; it is terrifying to know that 58 percent of diseases have the capacity to be affected by climate change."
They found rising temperatures increased the area over which disease-causing organisms – often insect-borne – are active, impacting on illnesses like dengue, chikungunya, Lyme disease, West Nile Virus, Zika, trypanosomiasis, echinococcosis, and malaria.
Pandora's box
Genetic analysis of an anthrax outbreak in the Arctic suggests that the bacterial strain may have emerged from an animal carcass unearthed when the frozen ground thawed, and the researchers fear that melting permafrost could open a 'Pandora's box' of ancient diseases.
They also found that viruses can be enhanced after exposure to heatwaves, as they lowered the effectiveness of the body's defence mechanism – fever.
Silvina Goenaga, professor of ecology of zoonoses at the National University of the Northwest of the Province of Buenos Aires, who didn't participate in the study, said: "The authors highlight that increases in global temperatures generate a geographical expansion of arthropods such as mosquitoes and ticks, which act as vectors [disease carriers] for viral agents, bacteria, and parasites.
"It is imperative to intensify vector control programmes and vigilance in public healthcare systems."
This piece was produced by SciDev.Net's Global desk.
You can read the original article here.
If you liked what you just read and want more of Our Brew, subscribe to get notified. Just enter your email below.