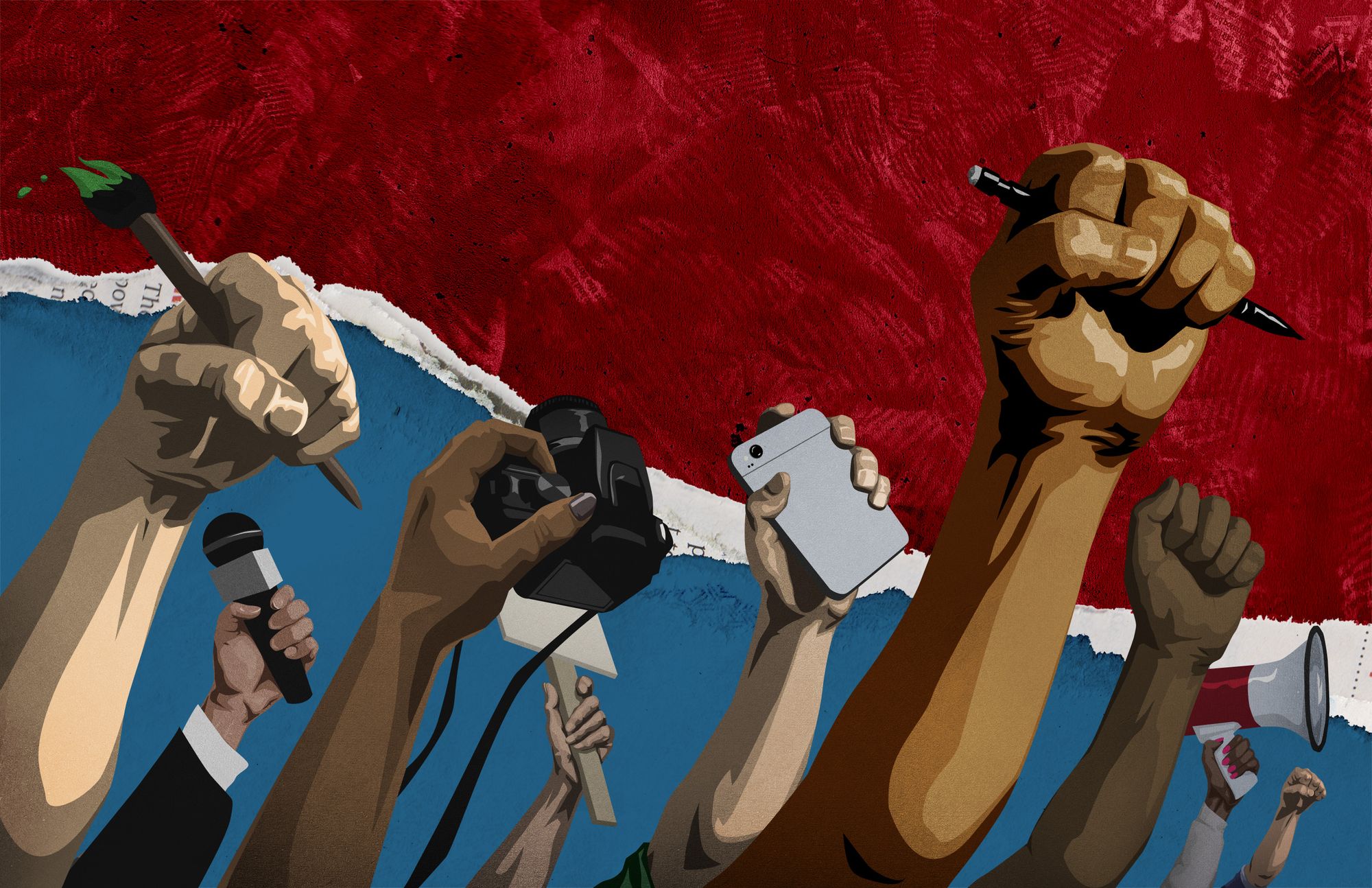 by Krip Yuson
We overcame the horrors,
expelled their dark shadows
that carted off crates of jewels.
They danced elsewhere —
on borders and edges,
silent vaults of concealment.
Even as illumined chandeliers
helped us retrieve but fragments
of what had been stolen.
Time makes of soft hearts
a foam of forgetfulness
soaking up memories.
Kindred, brethren, lawyers
were one in echoing denial.
We looked the other way,
allowed the faint sounds
of justice to mimic pretense
that they remained family.
Now the thieves want to sit
at the head of the table.
Again we recoil in haste,
push our chairs away
and protest the promise
of another feast of plunder.
We gather at healing places
in various homes, reach out
to shun a heritage of silence.
Faces of resolve stare back,
equally eager to separate
the old truths from new lies.
To rise against the brute
giant of poorly told history,
we start with bold gestures
of certainty, break the veil
of an era and sound the call:
Unmute! Unmute! Unmute!
---
About the Poet:
Krip Yuson is a multi-awarded literary writer. He was conferred the Southeast Asia Write Award (SEA Write), and has been elevated to the Hall of Fame of the Carlos Palanca Memorial Awards for Literature. He has authored 35 books, including novels, poetry collections, short fiction, essays, and children's stories, apart from having edited various other titles.
If you liked what you just read and want more of Our Brew, subscribe to get notified. Just enter your email below.