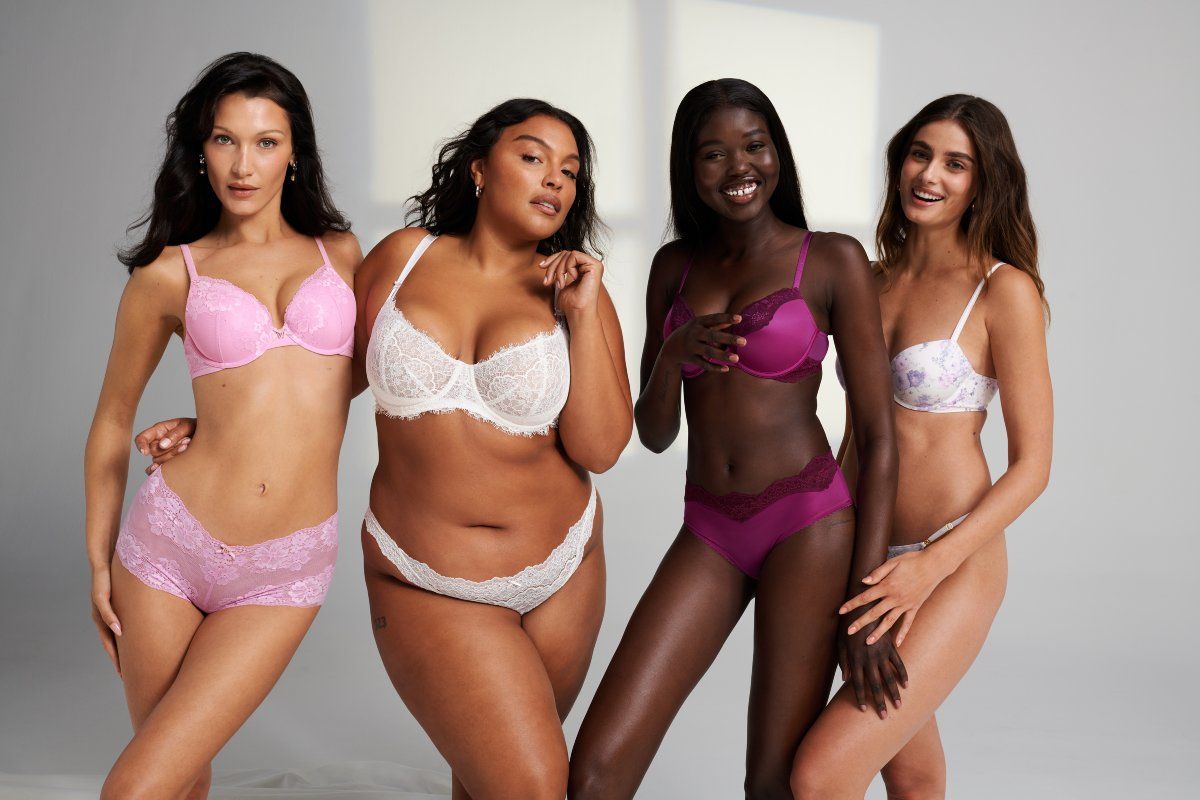 Explore how Victoria's Secret is evolving past its Angel era
by Patricia Costinhas
Victoria's Secret, once an unrivaled powerhouse in the lingerie industry, is staging a remarkable comeback. Decades of dominance were marked by the iconic Victoria's Secret Fashion Show, a spectacular event graced by supermodels like Gisele Bündchen, Heidi Klum, and Tyra Banks. This annual extravaganza drew millions of fashion and entertainment enthusiasts, but as time passed, it faced mounting criticism and controversy.
After a four-year hiatus, the lingerie giant is aiming to redefine itself and capture the hearts of a new generation. The comeback show, titled Victoria's Secret World Tour, will be presented as a feature-length film, a departure from its previous television format. It promises to unite fashion, film, art, and culture, featuring global creatives, musical talent, and more.
Victoria's Secret's Decline and Hiatus
What was once an eagerly anticipated show, which captivated audiences worldwide, began its decline in the late 2010s. Victoria's Secret faced growing scrutiny for its failure to evolve beyond showcasing almost exclusively thin white supermodels on its runway. Some critics argued that the then-renowned lingerie retailer clung to outdated and unrealistic beauty standards, which no longer resonated with the diverse and inclusive demands of the modern era.
Former angel Rosie Huntington-Whiteley, who left Victoria's Secret's catwalk eight years before the criticism began, remarked:
"I do feel Victoria's Secret really missed the boat with broadening themselves out in the past few years and really listening to the cultural shift of what people are looking for from their brand."
But the controversy didn't stop there. Revelations about the brand's then-CEO Leslie Wexner's ties to convicted sex offender Jeffrey Epstein tarnished Victoria's Secret's reputation. Moreover, a New York Times article accused Ed Razek, Chief Marketing Officer at Victoria's Secret's parent company, L Brands, of sexual harassment and misogyny. As cultural values evolved and movements like #MeToo gained momentum, calls for a change in the brand's approach grew louder.
Amidst this turmoil, ratings and sales plummeted, leading to the cancellation of the annual Angels fashion show in November 2019.
A New Era of Lingerie Brands
With Victoria's Secret's fall from grace, a new wave of brands emerged. Companies like Third Love, Cuup, Savage by Fenty, and Playful Promises seized market share by addressing what Victoria's Secret had long ignored: the diverse needs and desires of women regarding lingerie. These companies started offering a wide range of sizes and showcasing inclusive representations in their imagery. Rihanna's Fenty, in particular, disrupted the lingerie market, being hailed as "everything Victoria's Secret wishes it could be."
First published in Impakter. You can read the article here.
If you liked what you just read and want more of Our Brew, subscribe to get notified. Just enter your email below.