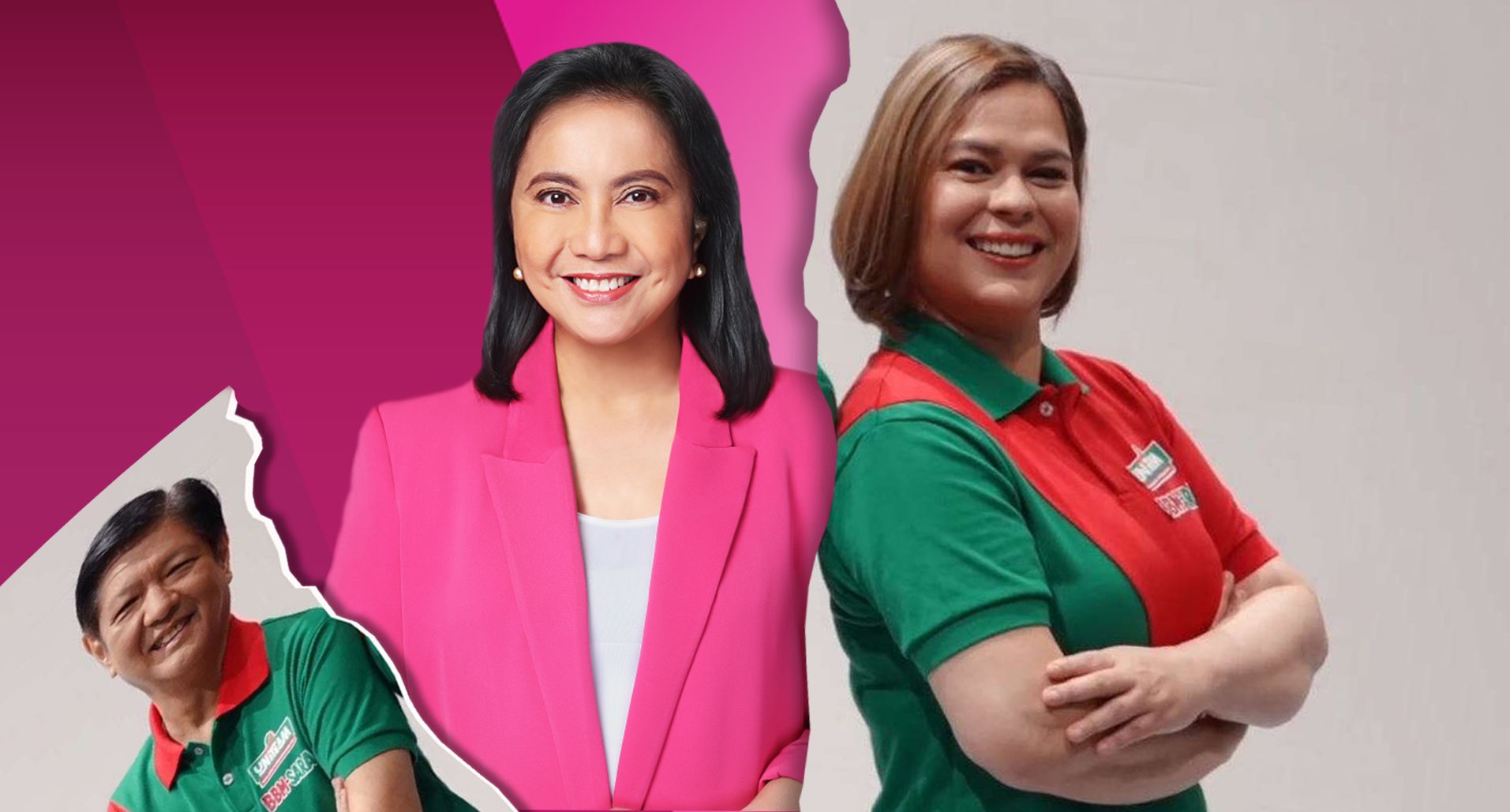 Any time you open somebody's mind to more possibilities, that is a democratization.
By Vincent R. Pozon
It is an enabling: the tandems the parties offer should not be seen as sacrosanct and inviolable. We should always urge and allow the voter to choose beyond the pairings, amongst all offered, and not be restricted to party choices.
For after all, what are political parties in this country but temporary alliances? So temporary, they sometimes don't last one term.
Today, there is a large call to cleave the tandem of Marcos-Duterte. There is Isko-Sara, and I thought the meme they ran looks familiar. But it is the combination of two women -- Leni and Sara — that is catching fire.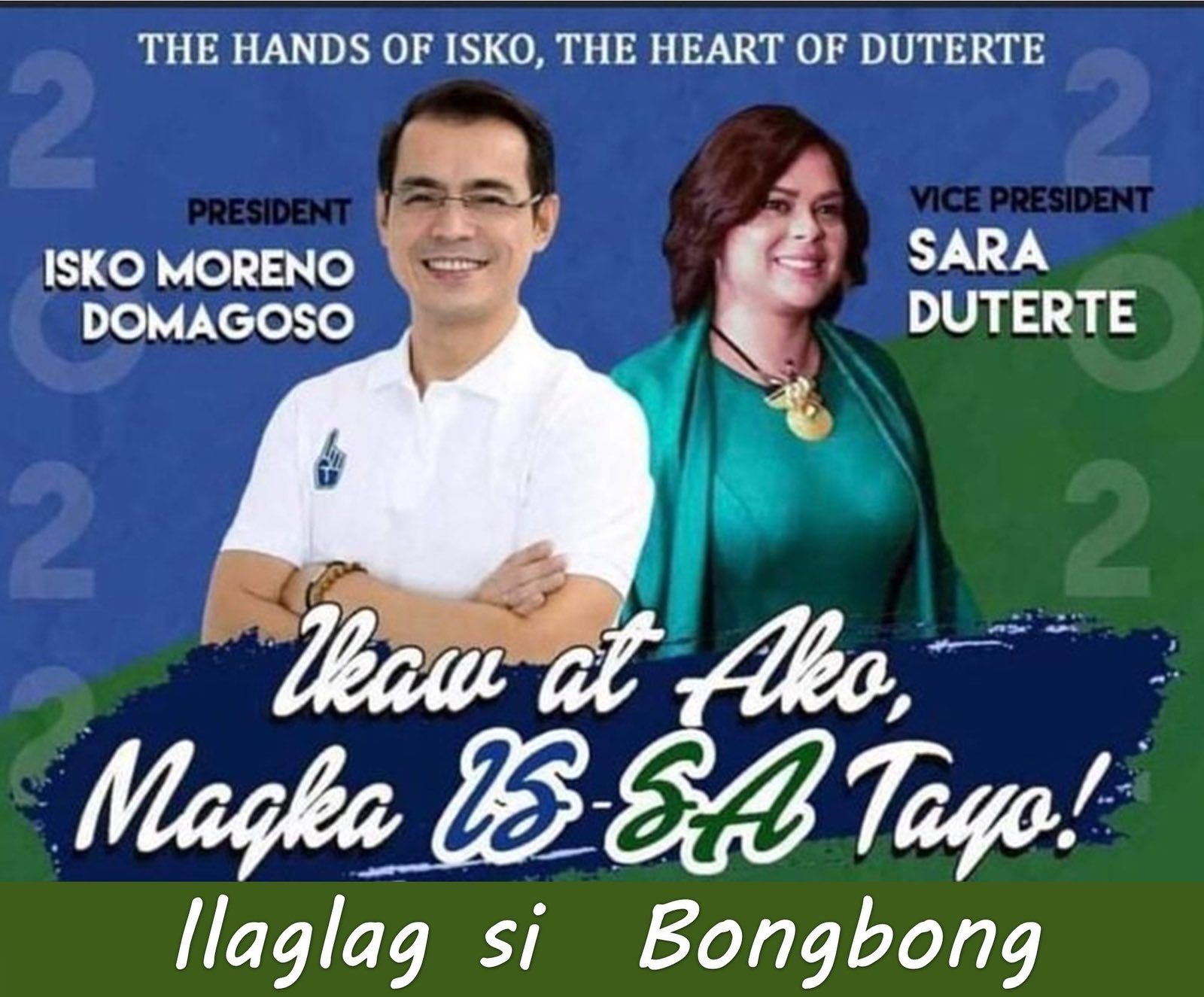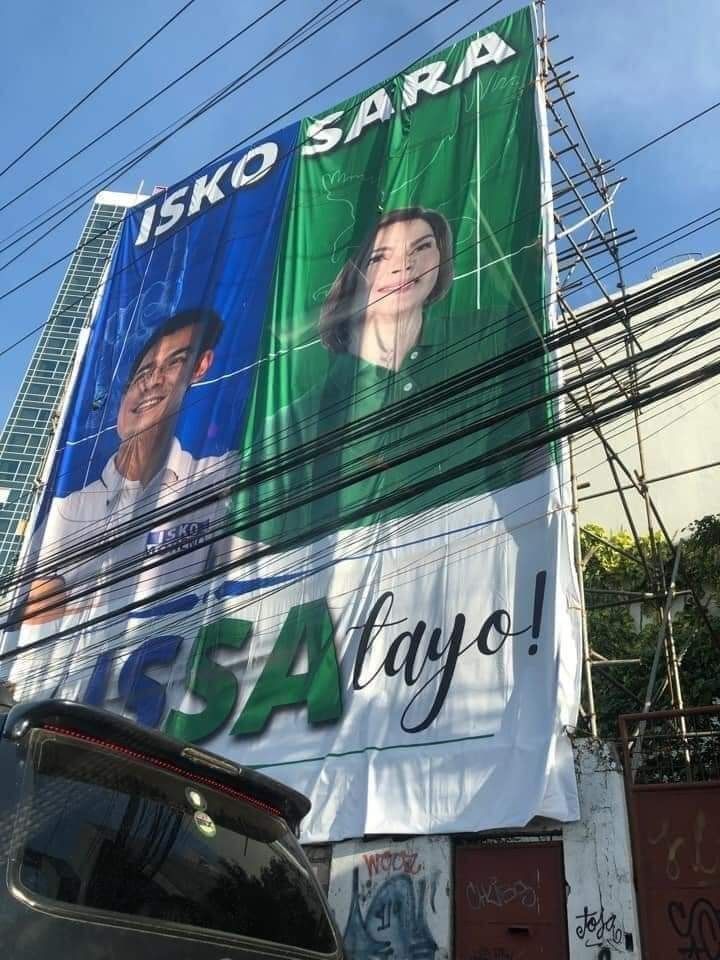 Politiko Facebook page
The Lesson from the 2010 elections
I disliked many of the candidates in the 2010 elections, and so I dedicated part of my spare time to presenting a dark horse team as a better option.
I created Noy-Bi.
We provoked, we cajoled
Well, at first it was "Noy-Nay", which I thought sang better. But Noy-Bi works. I asked a friend to post the work as I was unfamiliar with the world of Facebook in 2009.
The campaign was uncommissioned. There was no need to sponsor or boost any post. This was at a time when organic growth was robust and could be relied upon to move words and thoughts across the landscape of social media.
Some felt it was unethical, immoral even, to try to break tandems.
So we provoked, we cajoled, we sought and succeeded to inject this idea into the public discourse, break the mindset that tandems had to be respected.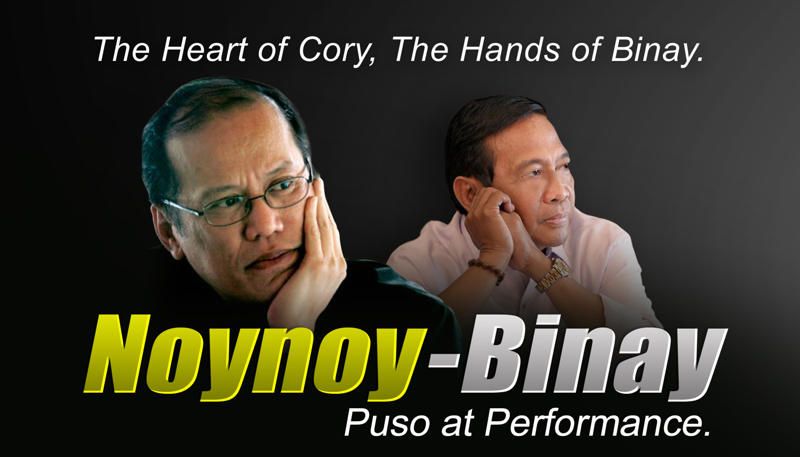 IT WAS A SURPRISE seeing this crude meme printed as a poster and displayed on the news.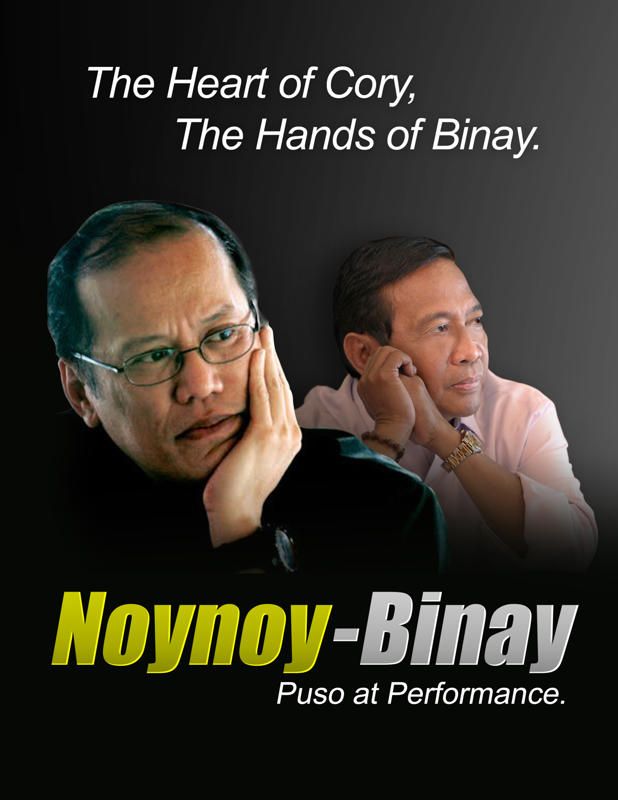 Apparently, we were not alone
What floored me was seeing the meme I created printed as a poster and held up and discussed by the late Boy Saycon on TV news. Later I would be sent photos of the meme hanging on posts in the provinces.
Famous names began surfacing on media who claimed membership in the alliance that wanted Roxas replaced by Binay.
"Certainly, his beloved sisters were part of that clique," wrote noted journalist Inday Espina-Varona much later.
BOY SAYCON ON TV PATROL with a printed poster of the meme made in November 2009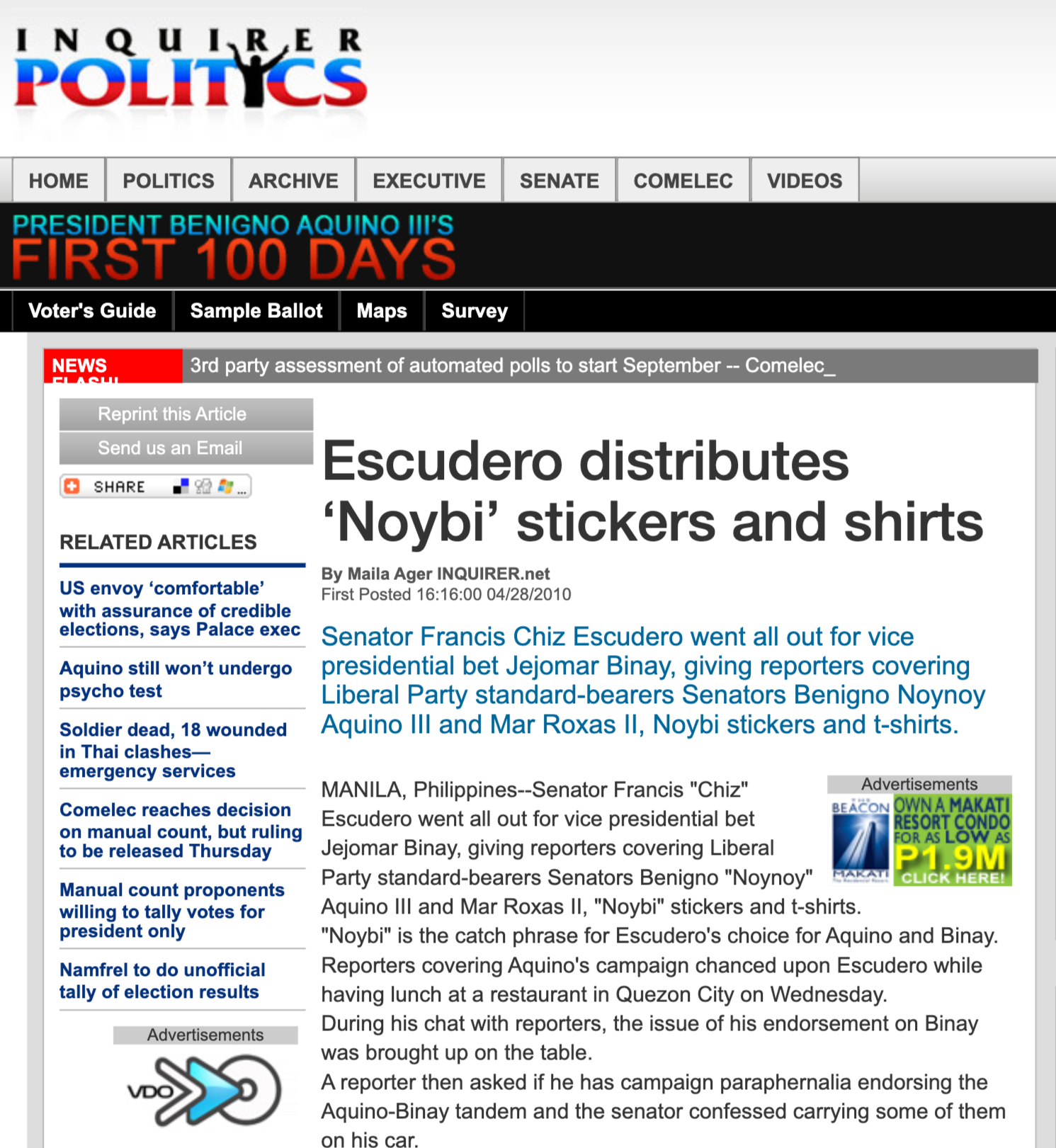 So let me rephrase it. I did not create Noy-Bi. I stumbled into a large consensus of the like-minded, people who love the country and thought, as I did, that the country deserved a better team.
Yes, sundering tandems is good for the country, it is a mindset that is more respectful of the choice of the people. It can be done, even without the obvious support of both personalities of a desired team.
My preferred candidates won, and I felt that the work of my hands was blessed.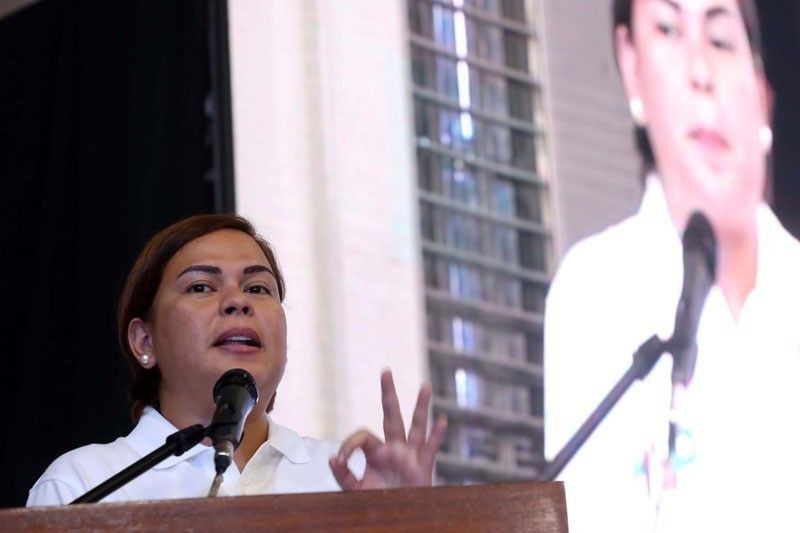 BINAY STARTED the campaign for the vice presidency at 1%. And the rest is history.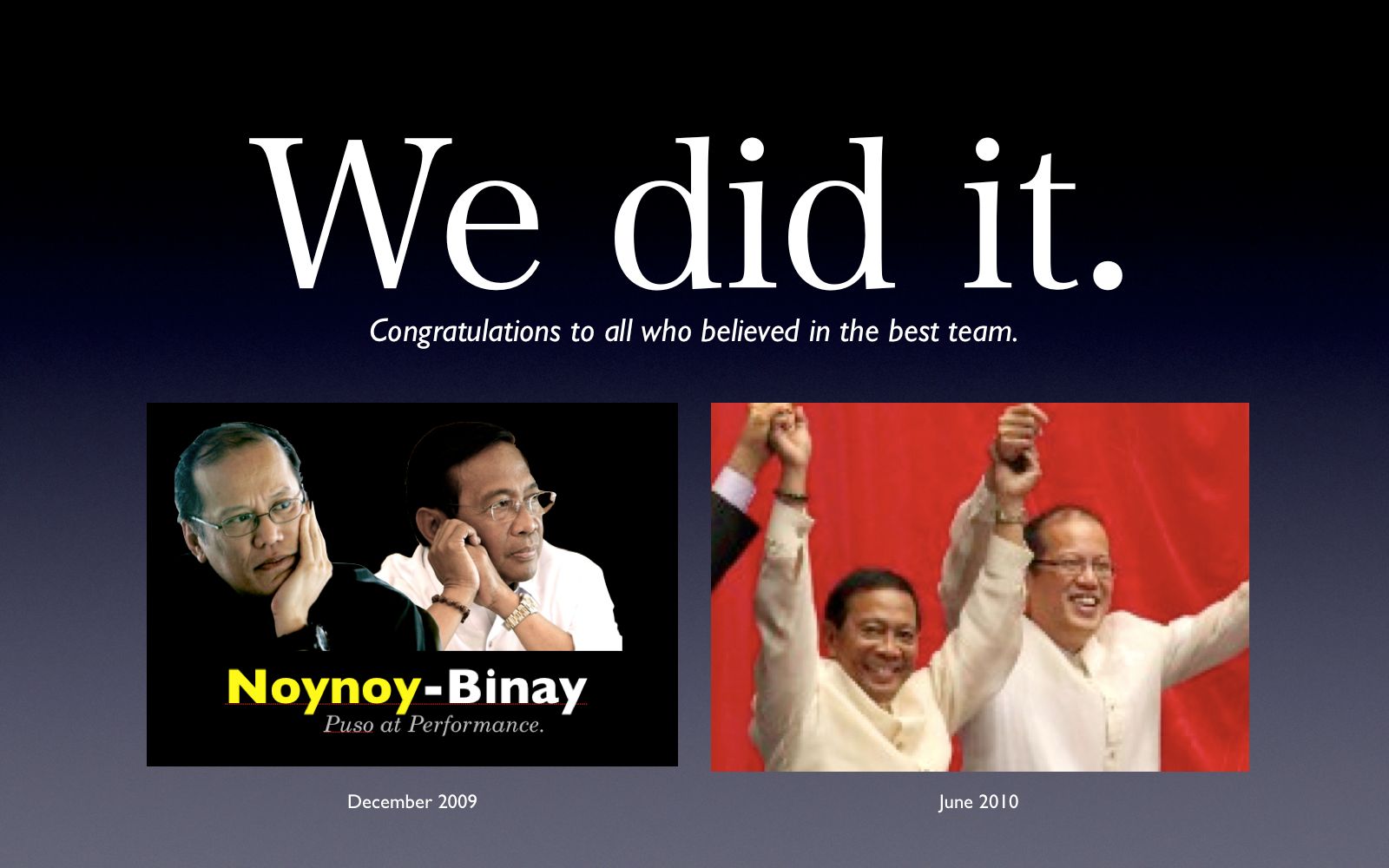 If you liked what you just read and want more of Our Brew, subscribe to get notified. Just enter your email below.