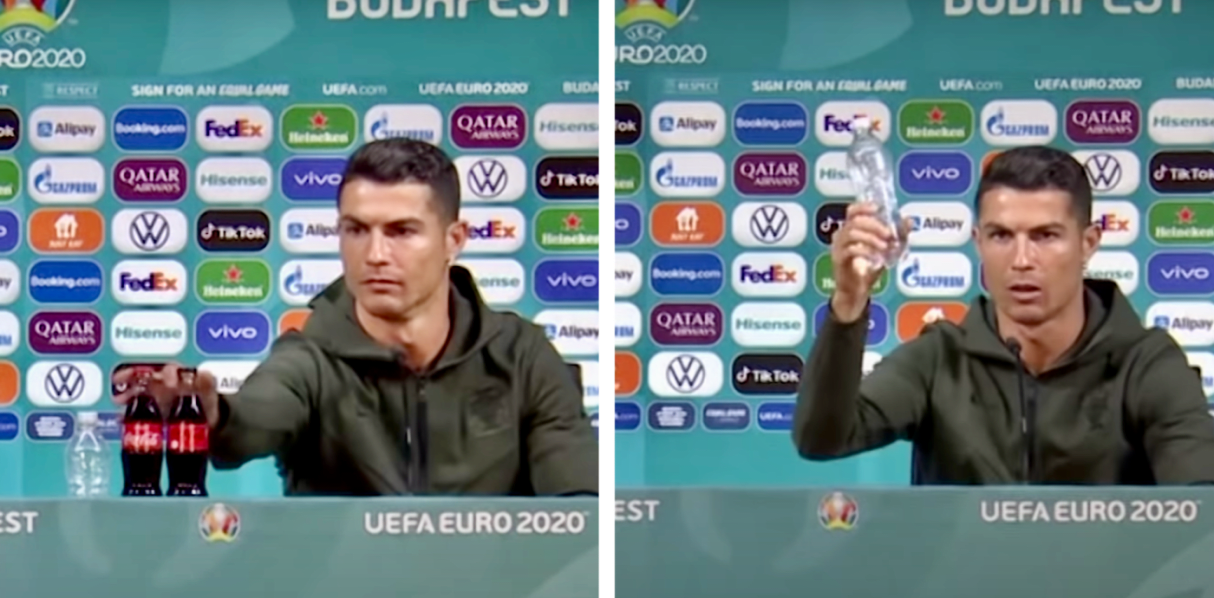 Seeing the bottles caused the frown and the askant brow. Cristiano Ronaldo glared at them, as if surprised that they dared occupy the frame he felt he owned. The frame is a throne, this is precious real estate to celebrities. Reacting to what he felt was the temerity that these bottles were sharing the throne, as if his permission had to be sought, he reached for them, dragged them out of frame, not merely out of his sight, just out of the camera frame. Água, he then said in Portuguese, picking up a bottle of water and seemingly encouraging others to do the same, and then adding, no Coca-Cola.
People are being gentle and accommodating with the sports icon, guffawing at the public snub and what it cost Coca-Cola (the brand has since recovered).
There is a lot unsaid here. Allow me then to be impolitic, to be first at scathing and scornful.
If you malign a sponsor but earn from a sport that would not be as promoted, as profitable, as popular without its support, then your intellectual capacity is stretched and consumed by the business of your legwork.
If you take their money, directly, as a contracted talent in their advertising and then tell people not to take their product, you display a level of hypocrisy you really would not want your children to see.
Leo Burnett, advertising guru and the man whose name was on the door of one of the multinational agencies I worked for, was asked why he was smoking Marlboros. Philip Morris & Co., owners of the Marlboro brand, was a client of his agency. Now this was before "Come to Marlboro Country", arguably the most successful advertising campaign in all history, one that would be airing today if tobacco advertising were still unhindered. What they were running then wasn't remarkable; at one time, the brand was proffered as a woman's cigarette.
His reply was somewhat, if not accurately, thus:
"In my book, there is no taste or aroma like bread and butter."
Respect, if you cannot patronize.
One respects brands worked on; one does not diminish, disparage, malign any — be that a consumer product or service, or a politician — if, at some time in your life, that brand put food on your table.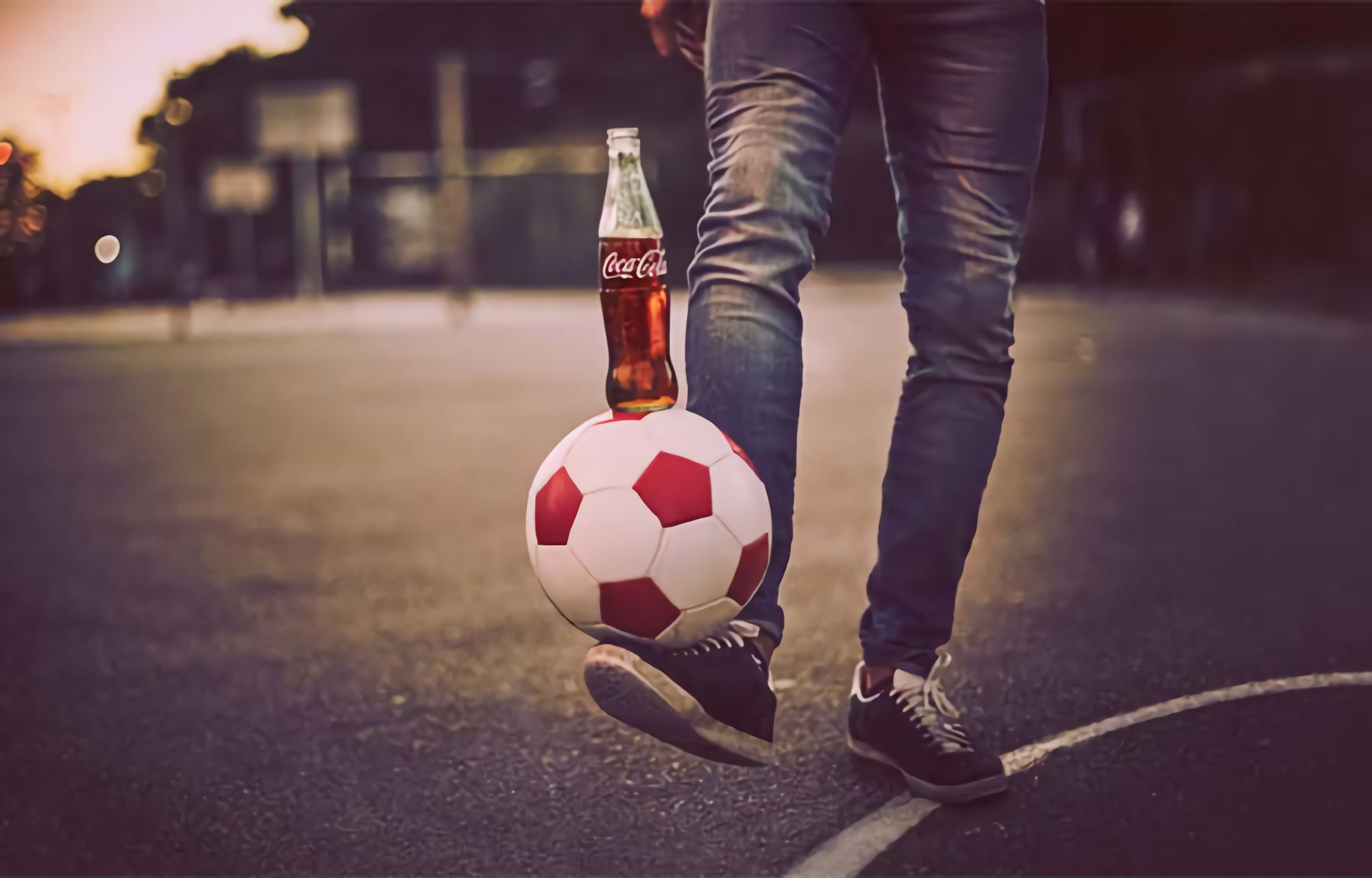 Coca-Cola in Sports
What has the brand done for sports, for football, for FIFA? Cursory googling offers these facts:
"Longest standing partner of the Olympic Games, starting with the 1928 Olympic Games in Amsterdam".
"Proudly supporting the Paralympic Games, the third largest sporting event in the world, since 1968."
"Supporting football from grassroots to the world stage: 100+ professional football clubs, federations and National Teams.​"
"Coca-Cola's association with football dates back to the beginning of the last century, in 1958, the Company made its FIFA World Cup™ debut in Sweden".​
"Coca-Cola has a longstanding history of championing women in sports both on and off the field. Since the inaugural tournament in 1991, Coca-Cola has supported every FIFA Women's World Cup™."
Coca-Cola more than paid to be inside that camera frame.
Why do they sponsor sports? "We seek to be aligned with the things that people care about and, year after year, our fans tell us that they are passionate about sports."
I am certain they will not want to be part of anything discordant.
Nothing makes a point better than satire. So here are Wayne and Garth on the matter.
So now it's fodder for comedy.
If you liked what you just read and want more of Our Brew, subscribe to get notified. Just enter your email below.