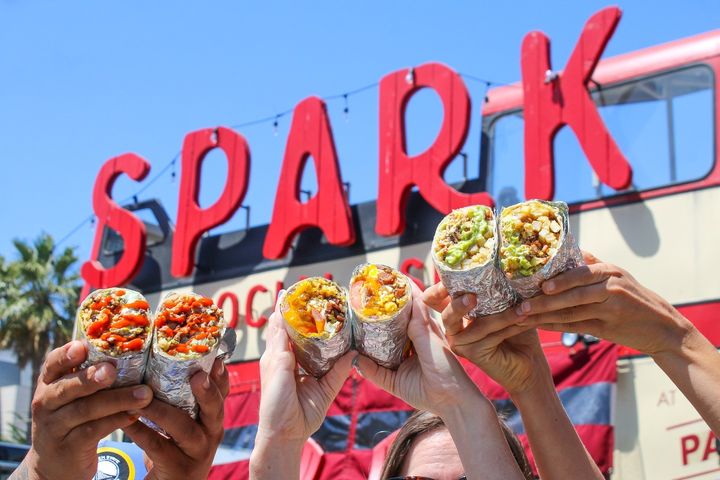 by Olivia Cruz Mayeda
The San Francisco Standard
Over the summer, San Francisco-founded Filipino fusion restaurant Señor Sisig opened its third location in the Ferry Building. As a second-gen Filipina from the Bay, I found myself wondering, is it cool to be Filipino now that I can find sisig and a $6.50 Blue Bottle cold brew in the same place?
When I was a kid, I didn't feel cool being Filipina. There were few American icons I could look up to who shared my heritage. Now, Filipino Americans like comedian Jo Koy, New Yorker writer Jia Tolentino, and Ned from Spiderman are part of popular culture.
But does the it-girl glow of a Netflix comedy special, the New Yorker, and the Marvelverse truly mean we've made it?
I talked with a rapper, a software engineer, and a sociologist—all Filipino and Bay Area-born—about the rise of Filipino Americans in the mainstream and what cool really means.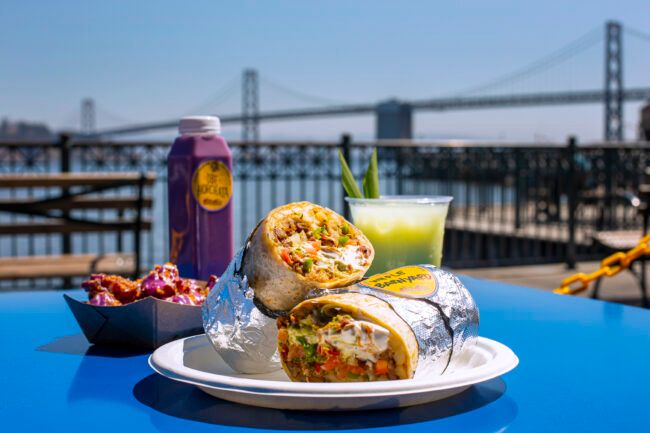 Ube Ubiquity
Ube, it seems, is everywhere. This sweet purple yam from the Philippines has been a part of Filipino cuisine for generations. In recent years, however, it's become a popular ingredient in specialty ice cream, cookies and drinks—like Señor Sisig's signature Ube Horchata. The popular Mission Street cafe Excelsior features the yam in 16 different desserts.
On one hand, Mike Araula, a 24-year-old software engineer who grew up in the Fillmore, is happy to see others embracing the flavors he grew up with. "Filipino food was a lowkey thing when I was a kid," Araula said.
But Araula is also wary of whitewashing as Filipinos and our culture become more visible. "There's a way the mainstream forces ethnic people to be something that they're not," he said.
'Cool' Complications
When asked if she felt cool growing up as a Filipina during the '80s and '90s in Concord, Valerie Francisco-Menchavez, who now serves as assistant dean for restorative and transformative racial justice at San Francisco State, puts it succinctly: "Nah," she said. "I wasn't a blonde girl with blue eyes, which many of my classmates were."
That was decades before local hip-hop legend E-40 signed on as co-owner of The Lumpia Company—a Filipino food brand with Local Kitchen outposts around the Bay Area and a restaurant in Oakland—and a clip of the dancing Jollibee mascot went viral on TikTok.
As an academic who studies race in America, Francisco-Menchavez notices how mainstream commercial culture adopts certain aspects of Filipino culture, even as Filipinos continue to fight for equal pay and recognition in the workplace.
"There's a story here about what America picks and chooses to appropriate," she explained. "I'll have the ube, I'll have the dancing, but I'm not gonna pay the Filipina nurses."
Francisco-Menchavez is particularly interested in how Black and brown communities—often siloed together in working class neighborhoods—find solidarity with one another.
The founders of Señor Sisig fused Filipino and Latin American culinary traditions to build a successful restaurant business. Similarly, Filipino artists have turned to Black culture to make sense of their experience through music.
Filipinos in Hip-Hop
"Hip-hop—the medium I perform in and the culture that I feel most close to—is Black culture," said Rocky Rivera, a Filipina hip-hop artist from San Francisco who raps about colonization and empowerment. "Participating in it by rapping about our shared struggles I hope is a form of solidarity."
Rivera is in good company. DJ QBert, widely considered one of the best turntablists of his generation, and Mix Master Mike, whose expert scratching can be heard throughout the Beastie Boys' catalog, are both Bay Area-born Filipinos. By winning international acclaim for their mixing skills, they paved the way for a new wave of Filipino artists like Rivera.
For Rivera, what's really cool is music that celebrates where people of color come from and what they experience in their own words: "To the melanin-deficient, jealous how we livin', passin' on the hate to our children," Rivera raps on her 2015 track "Brown Babies."
Cool Regardless
If there was a consensus among the local Filipino Americans interviewed for this story, it's that mainstream visibility is simply icing on the purple cake. If people appreciate our food, our art and our viral dance moves, great, but Araula, Francisco-Menchavez and Rivera certainly aren't sitting around waiting for the validation of white America.
"What's cool about Señor Sisig being in the Ferry Building is that those are the homies," said Rivera, who went to San Francisco State with owners Evan Kidera and Gil Payumo. "By the time [white people] 'discover' something, us people of color been on it."
"It's cool we're getting noticed," Araula told me, "But I'm proud no matter what—I'm not going to forget where my mom came from and our history outside the textbooks. What makes us cool is the love our families have across differences."
"And Filipino cuisine, too," he added, "The bag is deep!"
Olivia Cruz Mayeda can be reached at omayeda@sfstandard.com
Arts & culture story tips can be sent to artstips@sfstandard.com.
Reprinted from The San Francisco Standard. You can read the original article here
If you liked what you just read and want more of Our Brew, subscribe to get notified. Just enter your email below.