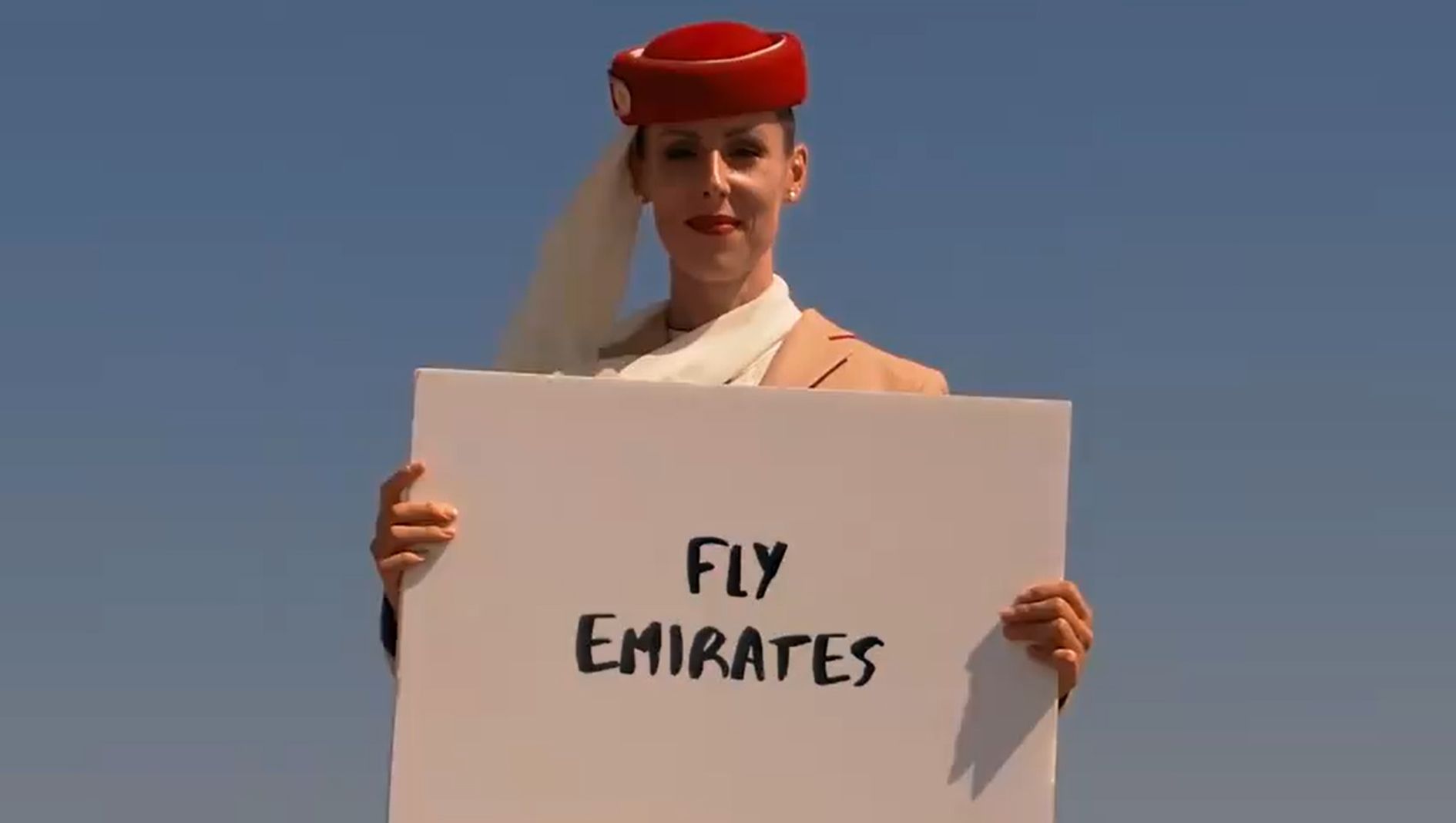 When money is no object, you make it real.
With computer graphics and green screen technology, we can make men fly in movies and commercials. What Emirates, flag carrier of the United Arab Emirates, did -- having a flight attendant stand on top of Burj Khalifa in Dubai, the world's tallest building -- was difficult and involved a lot of planning and rehearsing. This is Dubai after all, the country that now owns the trope, "everything is big in Dubai".
But we now live in the Marvel/Star Wars/Tron/Deepfakes Age, and, as Our Brew editor Joey Salgado said, "there's an easy way to do things". So Emirates has a behind-the-scenes video to show what was involved in the making.
The only "lie" in this commercial is a concession to the needs of advertising. The woman in the Emirates uniform, Nicole Smith-Ludvik, is no flight attendant but a professional skydiving instructor.
How the wind couldn't pull those placards out of her hands is a valid question. And that sash or ribbon on her head seems hardly bothered by the wind at that height. Since it is a continuous pull out shot, it would be good to know how many takes they had to do.
But, yes, this is Dubai, once again providing us a fine example of what you can do "when money is no object".
If you liked what you just read and want more of Our Brew, subscribe to get notified. Just enter your email below.