Back cover photo from the album Fanny
---
"We'd be on fire onstage but inevitably had cold water splashed on our faces with all the unspoken prejudices of the day."
Fanny recorded five albums from 1970 to 1974.  Their tight harmonies, confident rock and roll playing, and the scorching chops of their lead guitar player earned them rave reviews and the respect of working musicians. Rock royalty adored them. David Bowie was quoted in 1999 as saying, "They were one of the finest fucking rock bands of their time."
But mainstream success eluded Fanny. The rock press treated them as a curiosity. And they endured discrimination throughout their short-lived career. They were, after all, an all-female band, and their guitar and bass players were brown-skinned immigrants from the Philippines.
"We were brown and nobody knows where the Philippines is," June Millington, the band's lead guitarist, said in the documentary Fanny: The Right to Rock, set for release later this year.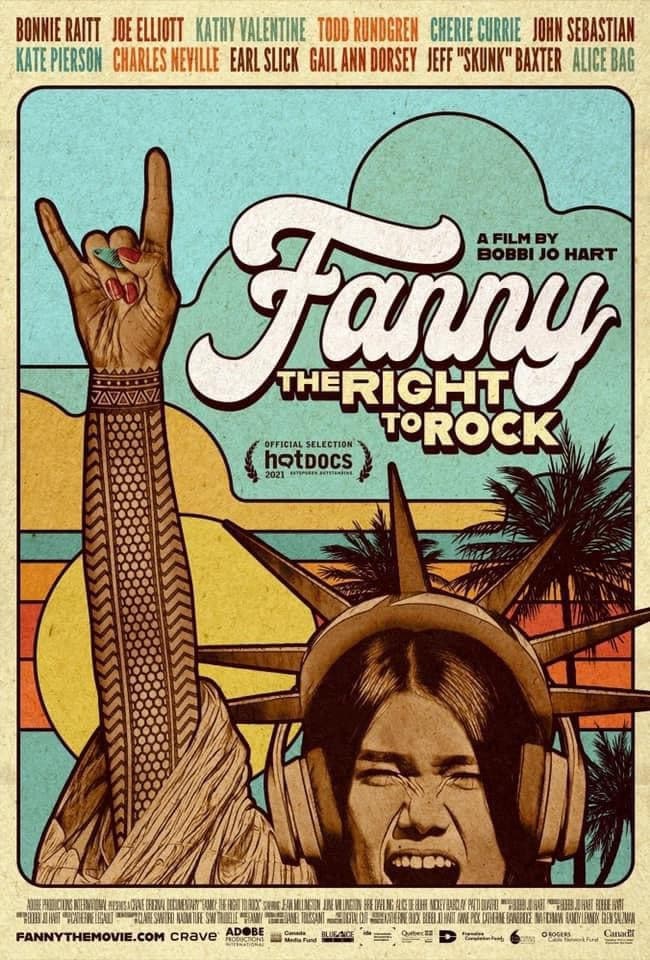 The release of the documentary is part of renewed interest in Fanny and their role as trailblazers for women in rock. Last year, to mark the 50th anniversary of their debut album, Fanny, the prestige re-issue label Vinyl Me, Please released a limited edition pressing cut from the original analog masters.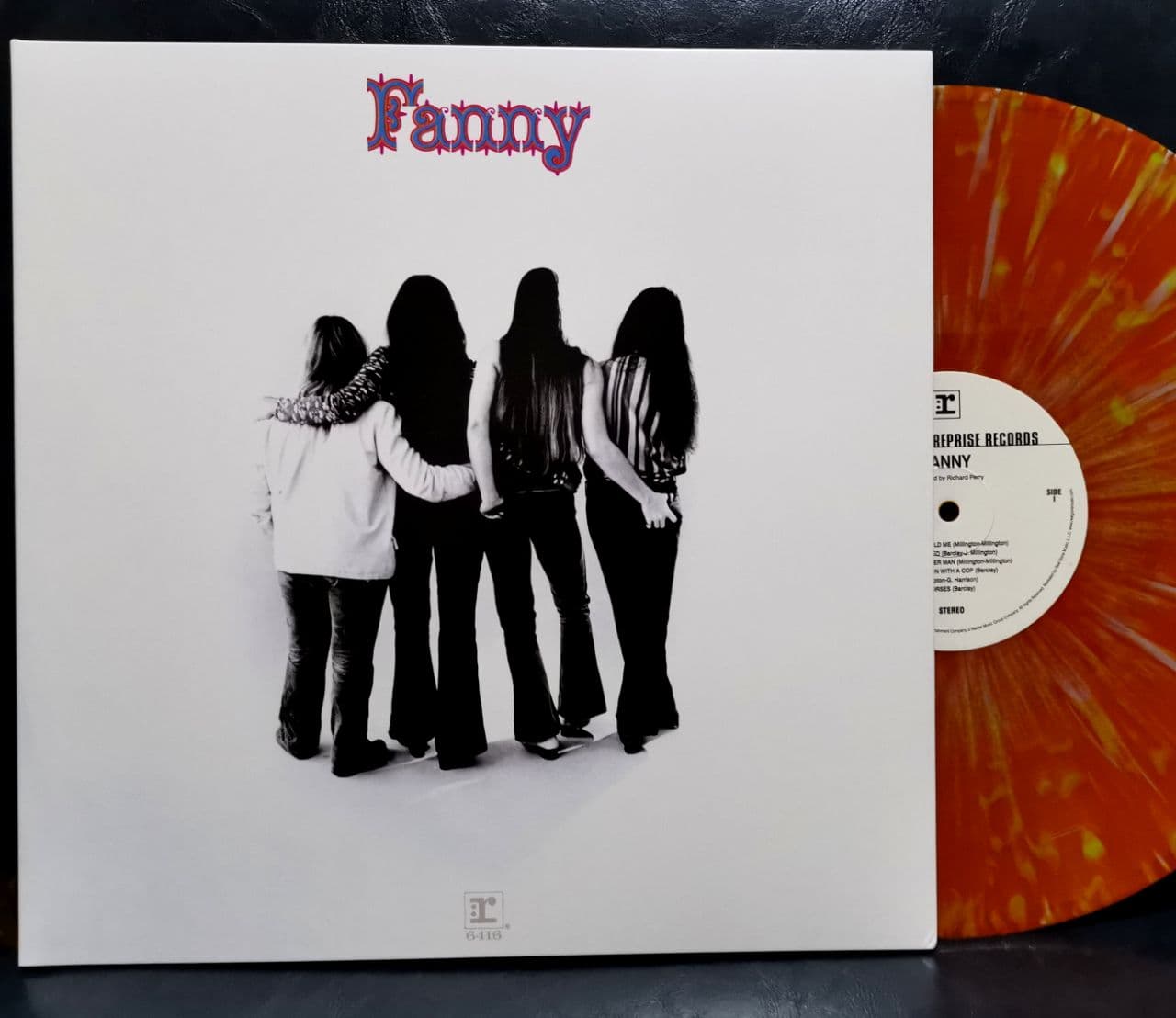 June and her sister Jean were barely in their teens when they relocated to California with their American father and Filipina mother in the early 60s.
They were outsiders in an America deeply steeped in prejudice. Even as professional musicians, they had to deal with rampant racism and sexism.
"We were not supposed to believe in ourselves," she told Rolling Stone. "It really felt like it was warfare. It was sexism and classism at the same time, and we didn't know whether we were going to make it."
The sisters found comfort in music. With another daughter of an American father and a Filipina mother, they formed their first band, The Svelts. They later teamed up with two other female musicians, Alice de Buhr and Nickey Barclay. Their band, Wild Honey, would later be rechristened Fanny.
They were a hard playing band, tightening their act  through constant practice and bar gigs. One particularly rocking set brought them to the attention of record producer Richard Perry, and led to Reprise signing Fanny to a record deal.
At their peak, Fanny shared the stage with some of the major rock acts of the period. They opened for Jethro Tull, Humble Pie, and The Kinks and famously stepped in when Deep Purple failed to show up for a concert.
June, in particular, was being noticed for her exceptional guitar playing. In a scene dominated by men, she could hold her own against some of the best.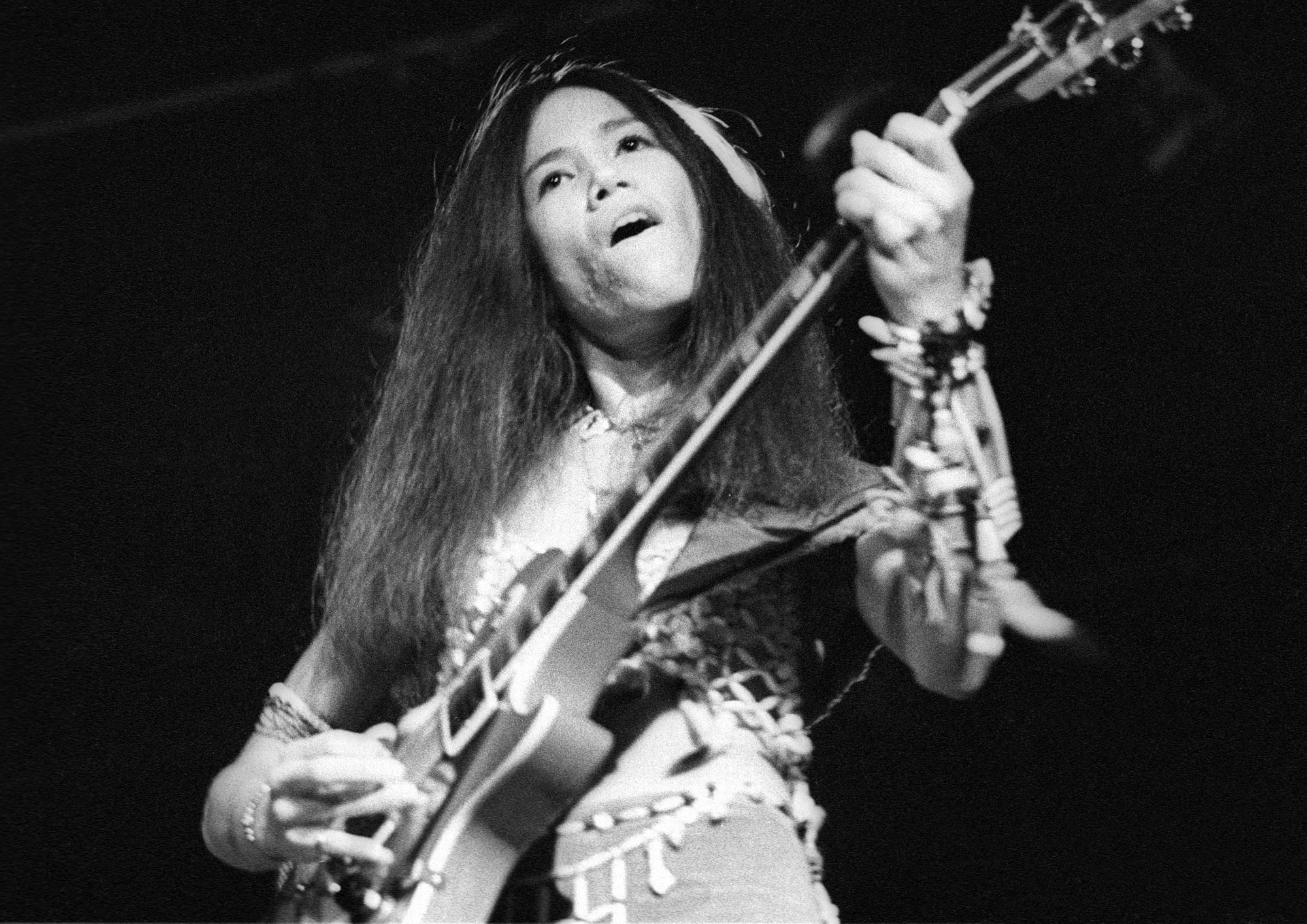 "It's hard to explain how difficult it was for a young woman to shred like that every night, in those times," June wrote in her autobiography, Land of a Thousand Bridges: Island Girl in a Rock & Roll World.
"I never had an off night. If a girl so much as flinched at the starting line, it was all over… We'd be on fire onstage but inevitably had cold water splashed on our faces with all the unspoken prejudices of the day."
In an interview with Vintage Guitar Magazine, June said the band was determined not to give detractors the chance to dismiss them as just a girl band.
"We incessantly practiced, wrote songs, or played live. Complete devotion… We knew we were representing women who were starting to be seen in a new light, and that what we were doing was tremendously important. We took it seriously. But being good was fun, too!," she said.
But the struggle for recognition and to be treated as equals, not as a novelty act, eventually took its toll on the band. June would disband the group in 1975.
"It wasn't just the pressure," she told Rolling Stone.
"It was the psychic and emotional energy you had to expend to prove over and over that you could play as good as guys, or in a lot of cases, better."
Fanny opened the door for female acts like The Runaways, Go-Gos, and Bangles. Some of these acts reached the heights of superstardom and the acclaim Fanny never had. - JS
If you liked what you just read and want more of Our Brew, subscribe to get notified. Just enter your email below.