PET TALES

By Desiree Carlos
Everyone can save a life because there are many ways to help animals in need.  Here are some ways to do so:
1. You can take good care of your own pet, and you save your pet from a life of misery, malnutrition and illnesses, and even early death, due to bad food, lack of vitamins, and  lack of vaccination, among others. Be a responsible pet owner and your pet will do well in life.
2.  You can have your pet spayed or neutered so he/she will no longer have pups or kittens who may end up abandoned or neglected. You will also spare your female pet from the possibility of having breast or cervical cancer, and your male dog from having problems with the adrenal gland.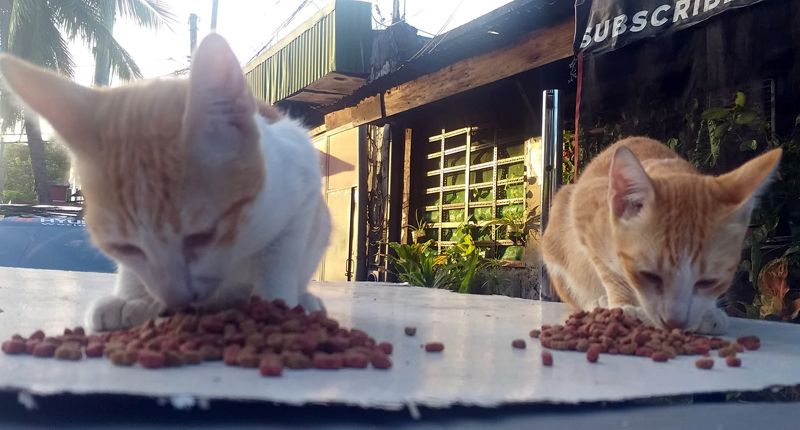 3. You can adopt a rescued dog or cat, instead of buying one, so that the rescue groups and rescuers can save other dogs and cats.
4.  You can like or follow pages of animal welfare groups. Did you know that some companies donate  dog food, cat food, vitamins and other pet-related products to groups with a lot of followers or likers because they will get to promote their company's products more?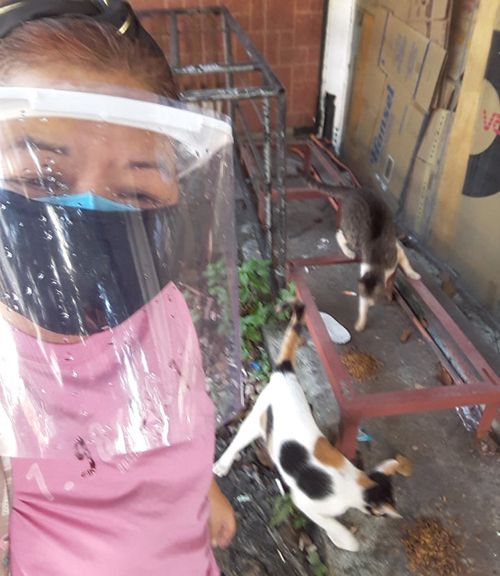 5.  You can share posts asking for the rescue of a dog or cat,  looking for an adopter  of a rescued animal, appealing for help to have a rescue treated in a clinic, looking for a missing dog or cat, and looking for owners of pets found wandering in the streets, among others.
6. Always, please be kind to them.
7. Please, if you can not rescue animals in need, do not hurt them.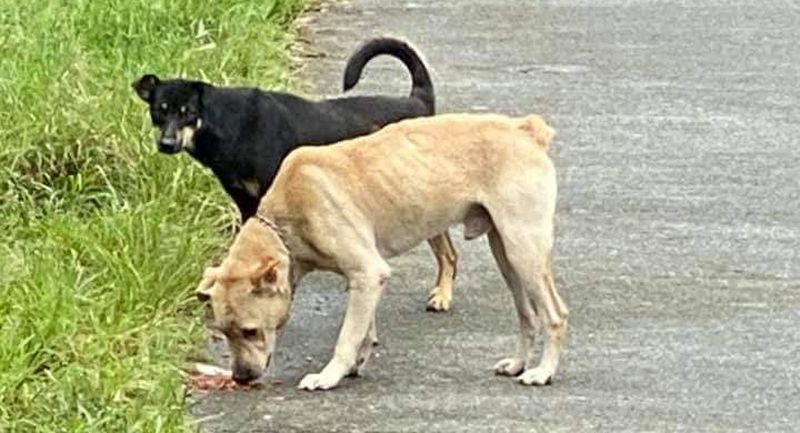 8.  You can feed  a stray dog  or cat, and
9.  Give the strays water, specially during summer.
Feeding stray dogs and cats saves lives.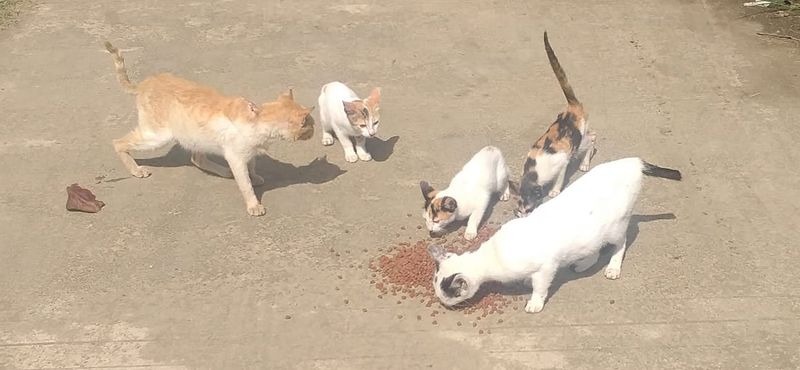 Sharing your blessings to stray animals saves lives.
This is why Save Animals of Love and Light – Save ALL  feeds strays as often as officers and volunteers can. Donated dog and cat food are shared with stray dogs and cats.  Save ALL rescued dogs and cats also need food but  most were former stray dogs and cats so Save ALL humans saw the  damage done to their small bodies by living on the streets. Thus, we share  some of the donations to stray animals through our continuous feeding project, and to rescued dogs and cats in shelters  who have no food.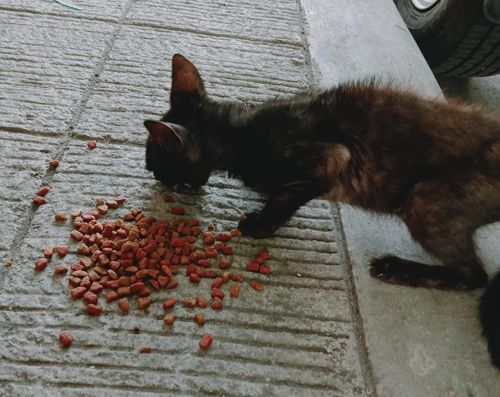 Strays have no home to feel safe and be loved. They sleep on hot pavements or cold floors or muddy places.
They can not sleep the deep, restful sleep of many. For at  any given time, they can be caught, or doused with hot water, or hit with any hard object to drive them away. So they always have to be alert.
They have no food or clean water. They scavenge in garbage piles for food scrap, and eat even spoiled food. They drink water form canals.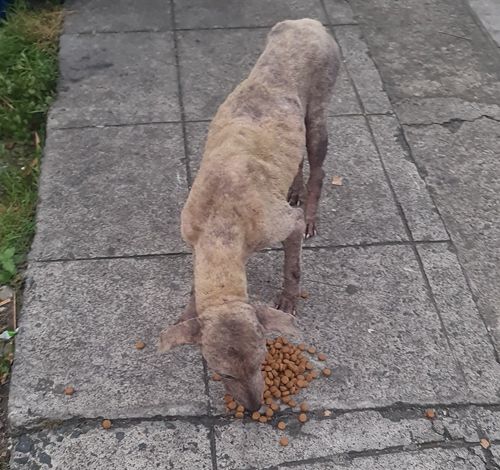 For they need a little food, a little water, and a little rest to survive the day, to run as fast as they can when pound catchers or abusive men try to get them. They need a little food and water to nourish their bodies so that they can walk miles again the next day to look for whatever little food or water LIFE can throw their way.
They are  also always in danger of catching fatal diseases, or being hit by vehicles. They will most likely die on the streets alone, even if a human sees them suffering on the road.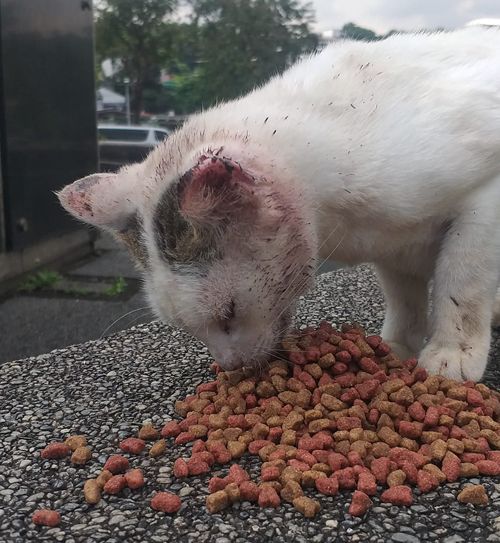 This is their life. Every moment, they do their best to survive.
Sharing a little food and water to stray dogs and cats can save a life. Can you share a little for these poor animals who only wish to live just like you and me?
Do feed a stray whenever you can.
Tomorrow starts the week-long 8th anniversary  (Nov. 29-Dec. 6) of Save ALL.\
During this week eight years ago, Save ALL saved 36 dogs and cats from being killed in a pound.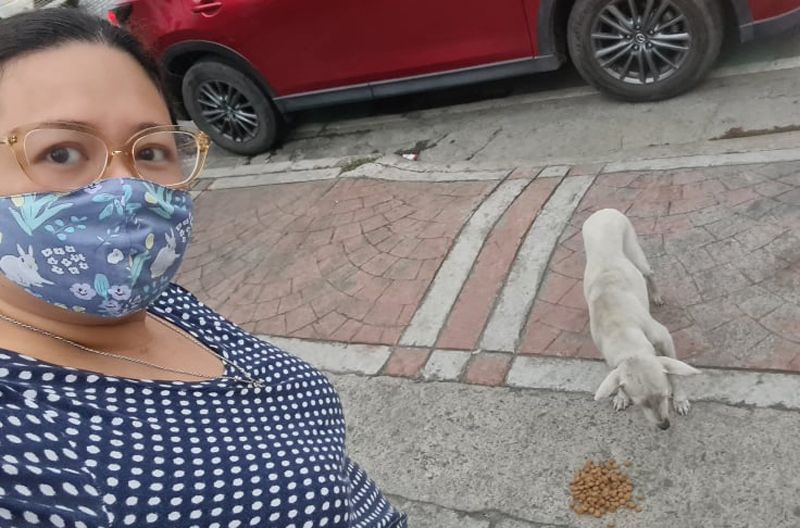 Since then, Save ALL has saved and assisted in the rescue of over 400 dogs and cats, and has had hundreds of dogs and cats spayed and neutered to lessen the number of unwanted pups and kittens who end up as strays.
Save ALL has fed dogs and cats in several pounds, and is now feeding strays wherever officers and volunteers can. Save ALL continues to do what it can. Save ALL feeds as many as it can.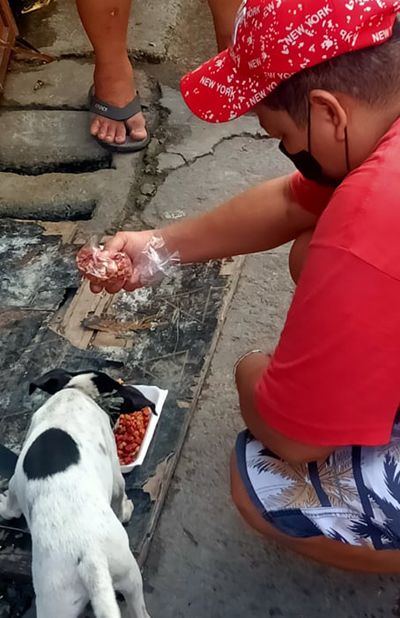 Save ALL is thankful to admins and volunteers Maricel Mondejar, Miks Lim, Juls Rodriguez, Cynthia Barcial Santos, Rowena David,  Dulce P. Tuazon, Dr. Pam Claveria,  Tet Santos,  Freeyah Demavee, Niko Salgado,  Marden L. Estero, Nancy L. Marial,  Laika Mae Lim, Loribert Sobrio Bersabe, and Xien Basa who have been feeding the strays.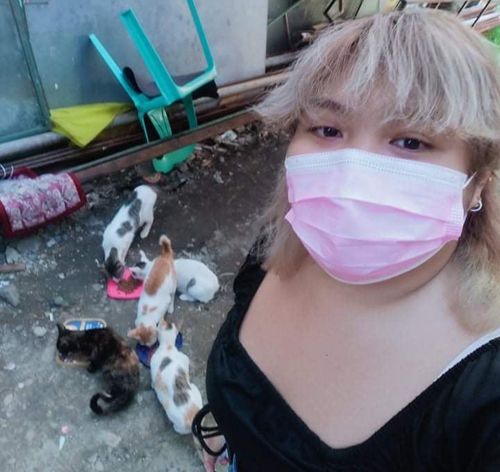 To help Save ALL with its work and to continue caring for rescued dogs and cats in its care, please  message at
https://www.facebook.com/saveanimalsofloveandlightPH or send donations to:
BDO
006540103300
Save ALL
BPI
4449004634
Roberta Nicole C. Benedito
Gcash
0927 4079152
Niko S.

This article also appears in the Manila Standard
---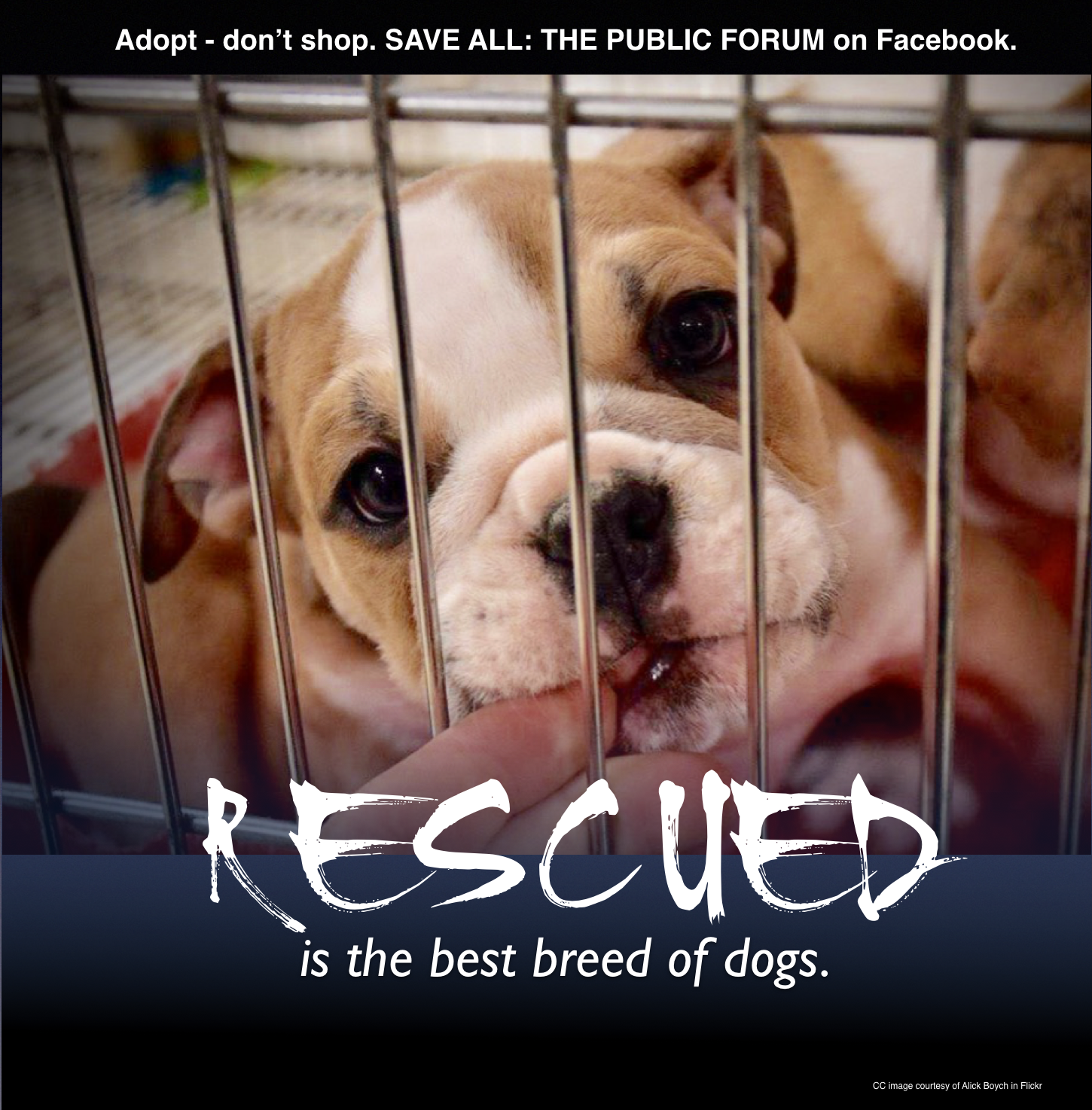 If you liked what you just read and want more of Our Brew, subscribe to get notified. Just enter your email below.