The award is an impressive train of women game changers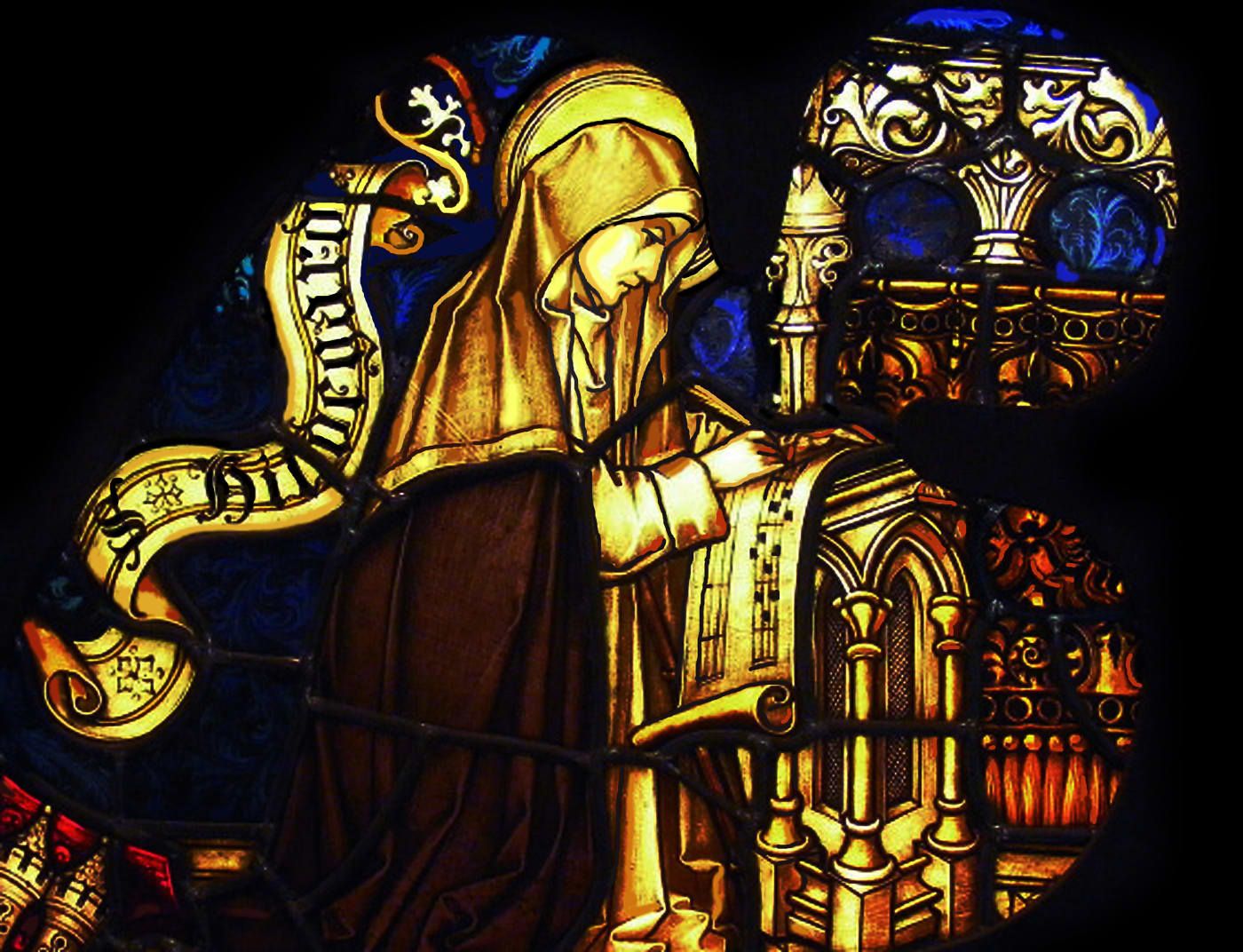 "The abbess pushed the established boundaries for women almost past their limits".
The award is named after Hildegarde von Bingen. She was a Benedictine abbess, a polymath "proficient in philosophy, musical composition, herbology, medieval literature, cosmology, medicine, biology, theology, and natural history. She refused to be defined by the patriarchal hierarchy of the church", says the World History Encyclopedia.
If you must have a patron or saint for shaking the tree, there probably isn't a more appropriate one.
"Game changers"
Over the last 15 years, St. Scholastica's College has bestowed the already prestigious Hildegarde Award upon several game changers in the media industry.
Prof. Rebecca Juliana P. Marquez, or Becky, was there from the onset. "It started as an idea that sprung from the numerous laughter-filled discussions and bantering of faculty over lunch and merienda. From a Department activity, it has become an institutional event of the school and an event that has been recognized in the media and communication industry".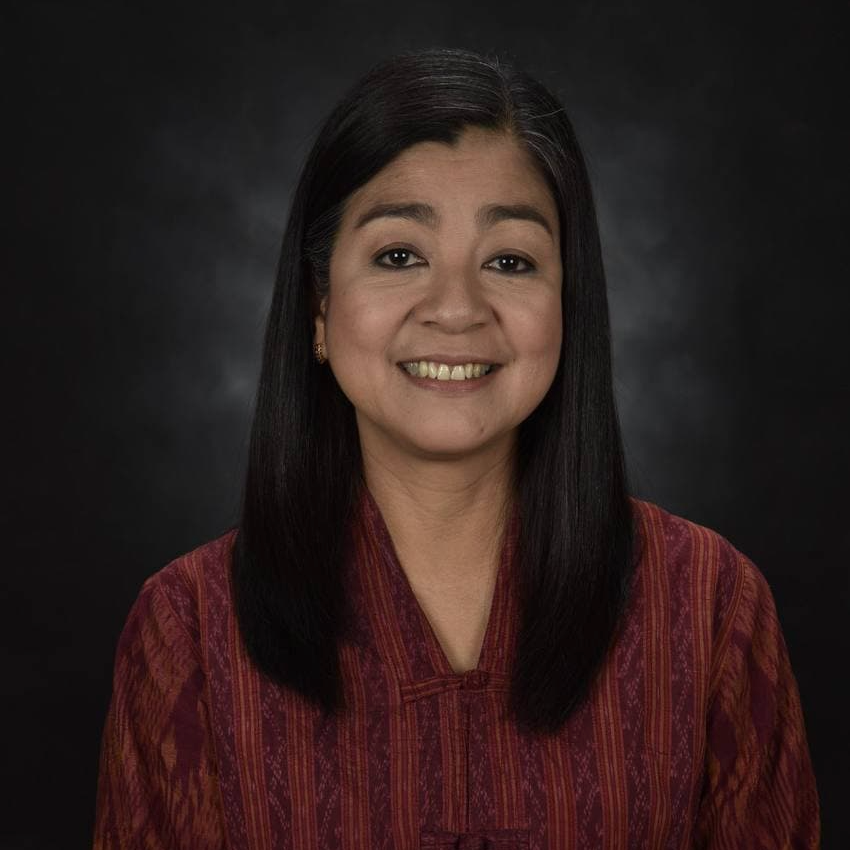 Becky says it was a workshop with Mother Mary John Mananzan, OSB that instigated it. "The department took to heart her challenge to instill in the students a deep sense of social responsibility. So from 2006, projects and productions of the Department shifted to relevant social issues, mostly on women, children and the environment. Thesis topics reflected current and pressing issues such as violence against women, illegal logging, anomalies in the government programs, interreligious dialogues and issues of basic sectors, to name a few."
The award itself, according to its website, was envisioned as "a way through which women's ways of doing media can be documented so that these best practices can serve as models for future media practitioners. Without exception, all of the Hildegarde awardees manifested fearless proclivity for breaking barriers despite the challenges."
Past winners of this award include Nora Quebral, Mother of Development Communication in the Philippines; Genoveva Edroza-Matute, feminist scriptwriter for radio; Ceres Doyo, writer and columnist; Ditsi Carolino, independent filmmaker; Monique Wilson, Global Director, One Billion Rising; Manal Sugadol, mobile journalist; Carolyn Arguillas, journalist, peace advocate; Amelia Lapena-Bonifacio, puppeteer, playwright; Che-Che Lazaro, broadcast journalist; Tina Monzon-Palma, broadcast journalist, women's Feature Services; Maria Ressa, broadcast journalist; and, lastly, Felicisima de los Angeles-Bautista, Batibot Executive Producer and advocate for children's media.
The 15th Hildegarde Awards is a milestone for the Communication Department of St. Scholastica's College. It has become an event not only of the department, or of the school, but one recognized and respected by the entire media and communication industry.
This year, the department honors two 'Trailblazers of Change.' The choices could not have been more 'Hildegarde'.
---
Legacies Galore
Maan Hontiveros
In this world, there are few who – at a young age – already know what they want to pursue and what trail they aim to blaze. They have a vision of what they want to achieve, what change they want to create, they know which doors they want to push open.
Marianne B. Hontiveros, more popularly known as "Maan," is one such trailblazer. She is a recognized leader and innovator in the fields of media and business. Whether it is in creating groundbreaking television programming, or in leading an airline company, Maan has excelled in them.
From grade school until college where she graduated with a degree of Bachelor of Arts in English, Maan is Scholastican.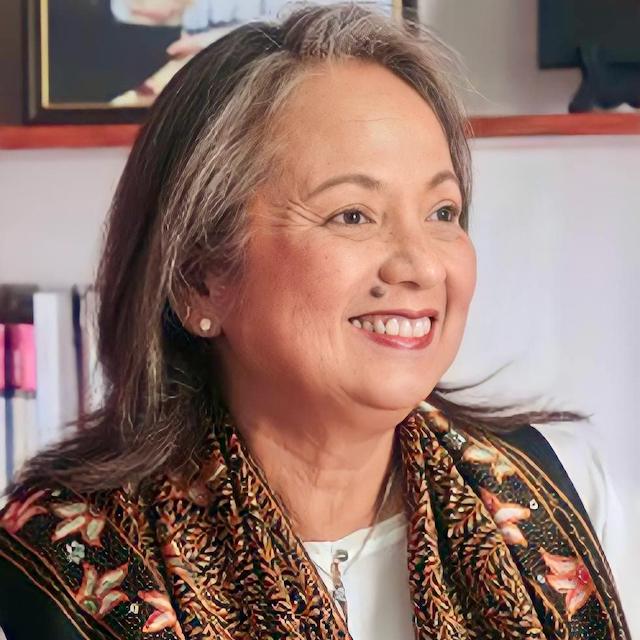 After graduation, she entered the field of broadcasting – a field dominated by men in the 60s.  Just as she was intrepid as a student, so she was as a broadcaster. She knew that with determination and hard work, she could blaze a trail and create a role for women on television.
She did when she hosted, with Tina Revilla and Yogi Dominguez, Ms. Ellaneous, a groundbreaking magazine show for women and by women. They managed to bring to fore women's issues and women's narratives, which was daring in the 70s. The show was directed and produced by another pioneering woman director -- Maria Montelibano. Ms. Ellaneous had a long and fruitful run, being on air from 1976 to 1986.
In a revolution, control of media is crucial.
During the EDSA People Power revolution, rebel troops mounted an effort to take over Channel 4. Maan at the time was on her way to Radyo Bandido where media stalwart and friend June Keithley was. Radyo Bandido was the voice of the rebellion, a renegade station the government was trying to silence. Keithley had been on board for 24 hours and was exhausted. She asked her dear friend to take over.
On her way, Maan suddenly felt she needed to go to Channel 4, which was airing a live broadcast from Malacanang. She knew control of the airwaves was more important: she needed to help to take then President Ferdinand Marcos off the air. She quickly made a detour to the station, hoping to talk to the engineers and convince them to pull the plug on the transmitter. A fire fight had already ensued. She ducked behind a wall until rebel troops had succeeded in taking over the facility. Maan talked to the engineers, fired up the transmitter, and they went on-air. Corazon Aquino, Fidel Ramos, and Juan Ponce Enrile were seen on broadcast television, for the first time, by a joyous people.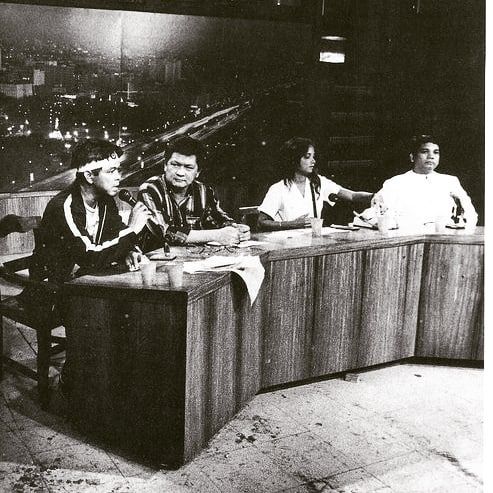 "When the time of crisis comes, you have to listen to your inner self. What is your best move? Where can you make the most contribution with the least danger to yourself while following your instincts?"
From a trailblazer in media, she moved on to the corporate world, and became the first woman president of Air Asia. Maan is also a civic leader: she took the lead in Task Force Yolanda as early as immediately after the first landfall. She facilitated rescue and relief flights for Cebu, Kalibo, and Tacloban — the most devastated areas in Visayas.
Today, after scorching clear trails for women to follow, Maan continues to inspire. When she received her Hildegarde Award for Outstanding Women in Media and Communication, she hoped today's women in media would be brave enough. "Speak the truth", she implored, "as best as you can."
---
Worrying about Us
Gang Badoy-Capati
Therese Badoy-Capati, known more by her maiden name, Gang Badoy, is the youngest among ten siblings of Judge Anacleto Badoy and English literature teacher Pura Tianco. At St. Scholastica's College, she first discovered her love for music. She attended Assumption College for high school, then moved to the University of the Philippines Diliman for college, taking up Art History.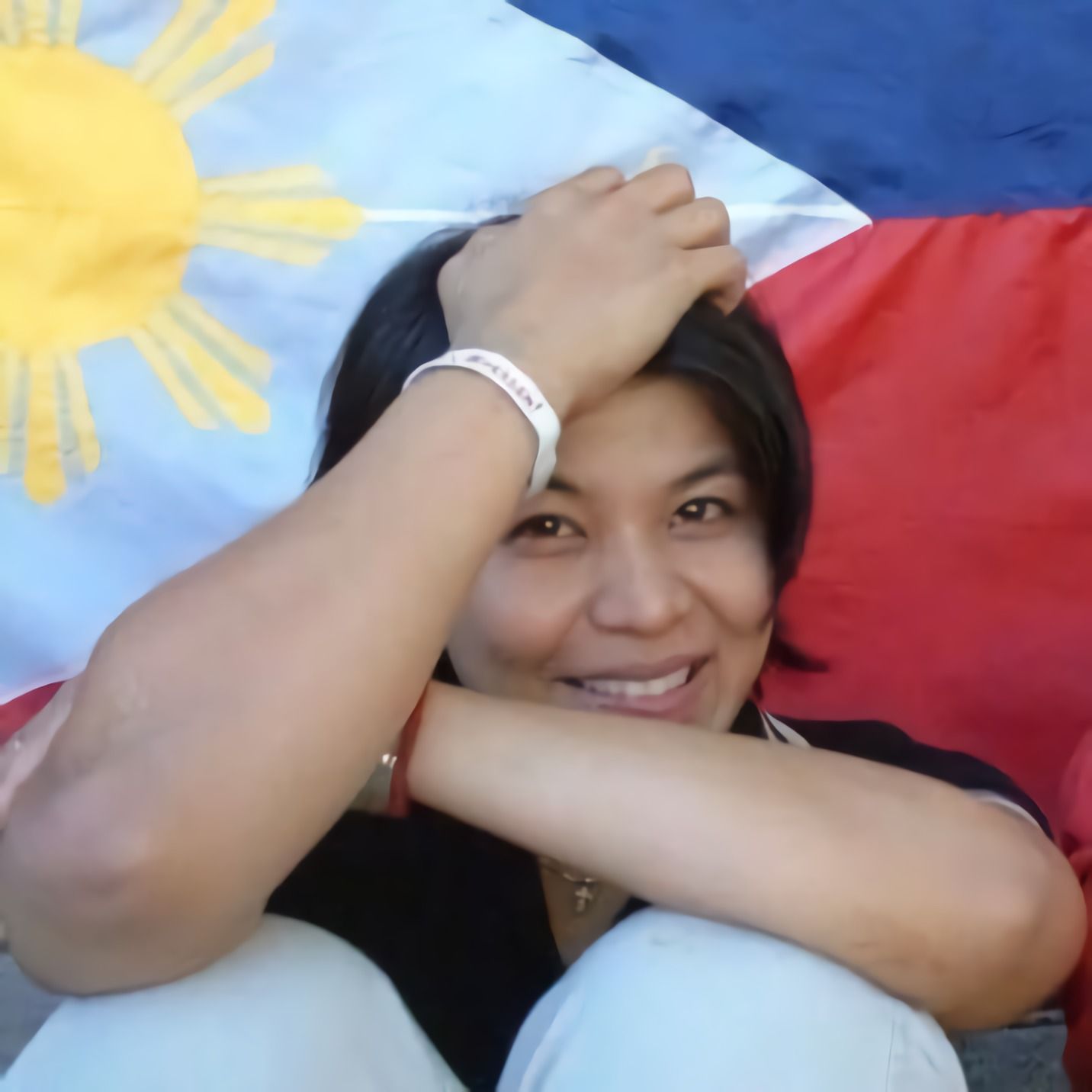 After college, she joined the media industry through an ABS-CBN assignment, specifically to conduct interviews among Filipinos in America regarding the Philippine Centennial Celebration in 1998. She later interned and joined WTHR-NBC's Eyewitness News in Indianapolis, where she worked her way up until she became a desk editor.
Innovative education
In 2005, she returned to the Philippines, and started a non-profit organization called Rock-Ed Philippines. The concept was innovative, aberrant even.
Their site explains the goal succinctly: "The convenors of Rock-Ed decided to Rock Society through Education and educate the youth through rock culture, via music, the arts, poetry, sports, photography, fashion, graphic design, literature, new approaches to science, film, cultural studies, theatre, dance, and any other way except being in a classroom.
"These are classes where the substitute teachers are celebrities, musicians, poets, artists, entrepreneurs, writers, et al."
"My main purpose was to encourage the young Filipino to ask questions. You should ask questions. I don't know if you want to rally, I don't know if you want to hoist protests, I don't know if you want to be in the opposition or be in government, I don't know that. But, I do know, everything sensible – in terms of socio-civic engagement, starts with good questions," Badoy-Capati said.
Gang also became a radio and television host, a journalist, a documentary filmmaker, a businesswoman, and an educator. In November 2010, she was named one of "the Outstanding Women in the Nation's Service (TOWNS)" by President Benigno S. Aquino, III.  She was also honored as one of "the Ten Outstanding Young Men Award (TOYM)" that year, distinguishing her as the only Filipino to be recognized by both bodies in the same year.

Today, Gang is worrying about how we are handling what bothers us, how we are coping with Covid for instance. She started Project: Steady, a well-being program and guided creative therapy for adults and teenagers. She holds Zoom sessions where she discusses how art, music, creative writing, stress-reduction can assuage and calm troubled hearts and minds.
The lady is concerned with our psychological well-being and resilience, or how we are taking it. In these dark times, the light at the end of the tunnel may be someone who can just help us through it all. The country thanks the lady for worrying about us.
---
The Trophy of the 15th Hildegarde: Symbol of Sustainability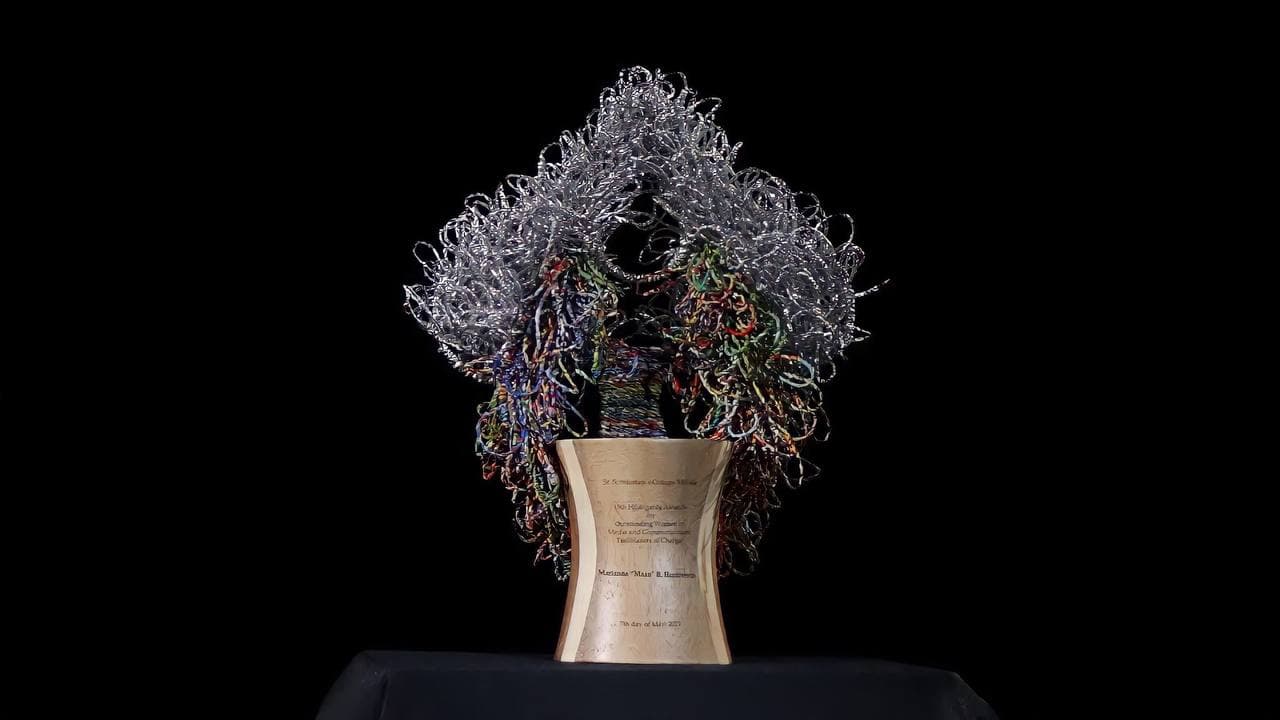 If you liked what you just read and want more of Our Brew, subscribe to get notified. Just enter your email below.