A first of its kind indeed!
Let's Cook, Pare!, a 280,000-strong Facebook group for humans who love to cook, did not only give humans a venue to get together for the first-ever Out-of-Home Cooking Fair at Greenfield District in Mandaluyong last Sunday, it also invited an animal welfare group to share healthy and safe recipes for pets.
Let's Cook Pare!, through Save Animals of Love and Light –Save ALL Inc., showed pet owners there are meals and treats that they themselves can make to complement their regular meals of dog food and cat food. This shows how the officers of Let's Cook Pare! also give importance to pets.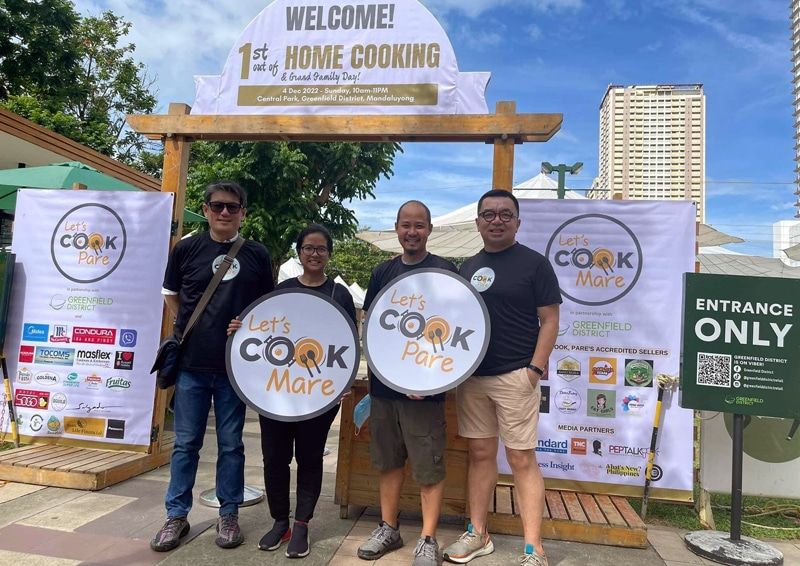 One of the pioneering community of home cooks in the country, Let's Cook Pare! held the first-ever gathering of home cooks in partnership with the Greenfield District Corporation. Let's Cook, Pare! (LCP), replicated the effort to help its members that it extended at the height of the pandemic.
LCP, a non-government organization that started in Facebook, became relevant to the cooking community as quarantine cooking became one of every Filipino's anxiety outlet.
Let's Cook, Pare! was created on August 16, 2018 by Jeff Chua and Archie Chua, who both share the same passion for food. The creators wanted to form a community where people can share their home-cooked recipes, that were either original, passed on from generations, or inspired by others. They were later on joined by friends and family members. Five admins —among them entrepreneurs, Jeff and Vince Chua of the Bigbert's Professional Detailers, Archie Chua of Crystal Lamps, Liberty Insurance executive, Bobet Arandia, and Tsaris Salgado, a public relations and marketing professional — oversee the community. The community believes in sharing of knowledge and information. It promotes positivity and positive reinforcement.
Here are two of the three pet-safe and healthy recipes shared by Save ALL Inc, a non-profit group that has rescued 600 dogs and cats due to be killed in pounds and who were sick or injured in the streets and have had 300 animals neutered.
1. A super healthy cat food:
Dilis with carrots and malunggay
Ingredients:
Dilis
Grated carrots
Finely chopped malunggay leaves
Instructions:
Boil dilis. When cooked, switch off stove. Then put in carrots and malunggay. The heat will cook the vegetables.
2. No- grain home made food for dogs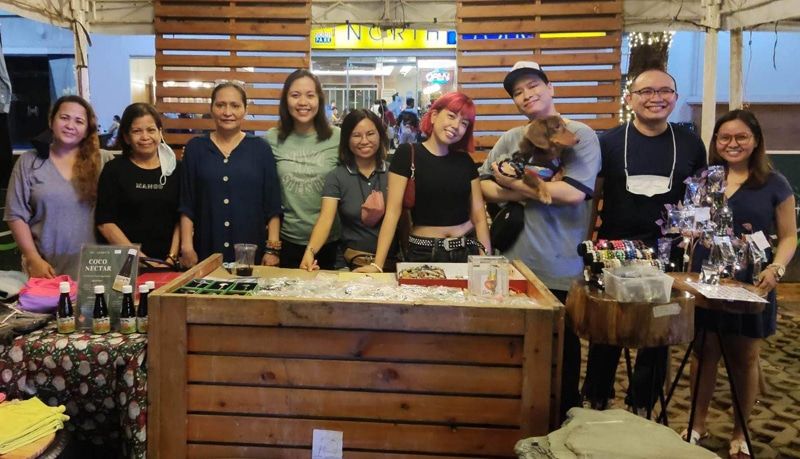 Ingredients:
1.Any meat in bite size or shredded chicken or ground beef or pork
2.Pumpkin (grated is best for easier digestion) which is rich in vitamins and good for the eyes
3.Upo (grated is best) which is anti-cancer, and good for the liver Malunggay leaves which is the supervitamins of veggies
4.Rosemary dry leaves for skin (optional)
5. Apple cider vinegar which is good for the heart and anti- tick and flea ( optional)
6. Malunggay leaves which is the supervitamins of veggies
7. Rosemary dry leaves for skin (optional)
8. Apple cider vinegar which is good for the heart and anti- tick and flea ( optional)
Instructions:
1. Boil meat with rosemary leaves when cooked, put apple cider vinegar.
2. Separate stock or soup. Set aside.
3. Peel pumpkin and upo, remove seeds, then cut into small pieces.
4. Put vegetables and malunggay ( moringa) leaves in vegetable or meat grinder. Ground veggies are easier to digest.
5. Mix vegetables in meat stock or soup. Put to a boil. 3 to 5 minutes.
6. Mix the meat again. Then serve.
The Sunday event was supported by Aguila Gourmet Meats, Condura, Fruitas, Glorious, Golden A, Hotel Sogo, Masflex Philippines, McCormick, Midea, Mother Nurture, Phoenix Super LPG, Premium Choice Meatshop, Sweet & Fit Stevia,Tocoms Philippines, Inc. for Russel Hobbs, Koizumi Philippines and Panasonic Small Appliances, Sunlife Financial, Easy Brand, Save ALL Inc., Recycle PH, Eatsplorations , Malaya Business Insight, Manila Standard, PEPTalk, Made it through Mum, What's New Philippines, Frenzie, and The New Channel. LCP event also highlighted the homecooked products and other cooking ingredients and utensils of its homegrown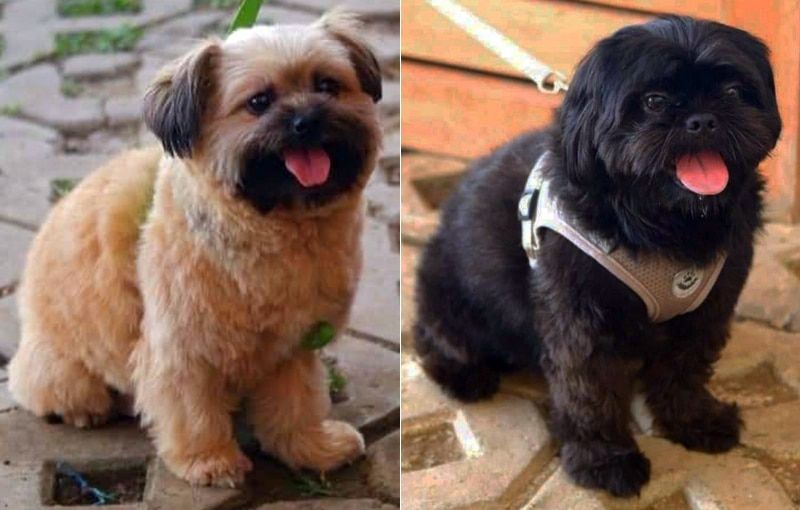 Accredited sellers included Baba Black Chef, BrownRoots, Cordillera Landing on You (CLOY), Crafty Cuts, Eat Girls, Food Delight, Krav, Mang Itz Kebab, The Bistro Box, Sayonora, Sweetums Tasty Delight.
With Pinoy Christmas Fiesta as theme, LCP members, their families and the public enjoyed a whole day of fun-filled activities. Among the activities were the annual 14 Days of Christmas gift giving, livelihood starter set for lucky members, home cooking challenge and demo, learning sessions for home-based entrepreneurs.
"Let's Cook Pare, continues its commitment to assist its members, especially those who needs alternative source of livelihood to augment their family's income, through the modest livelihood kits it provided," said Jeffrey Chua, LCP's community creator.
"Aside from helping our members, we aim to continue our partnership with corporate brands and work side by side with them in bouncing back from the effects of the pandemic," said Tsaris Salgado, LCP Marketing Communication lead.
Let's Cook, Pare! community became a creative outlet for its members and allowed them to get connected outside of their homes. The members actively participated in community discussions and shared their home cooked meals, taking advantage of a platform that allow them to flex their 'creations' and enjoy their dreams of living a 'chef-life'.
The LCP was also able to help the country's SMES and some corporate brands because of its accessibility online where they were able to sell food and other relevant kitchen/home cooking appliances, items, etc. A number of members here and abroad likewise shared that recipes they got from the community inspired them to start their own food selling business that allow them to have an alternative source of income.
For more information about Let's Cook, Pare!, check them out on Facebook, and letscookpare.com.
This article also appears in the Manila Standard
---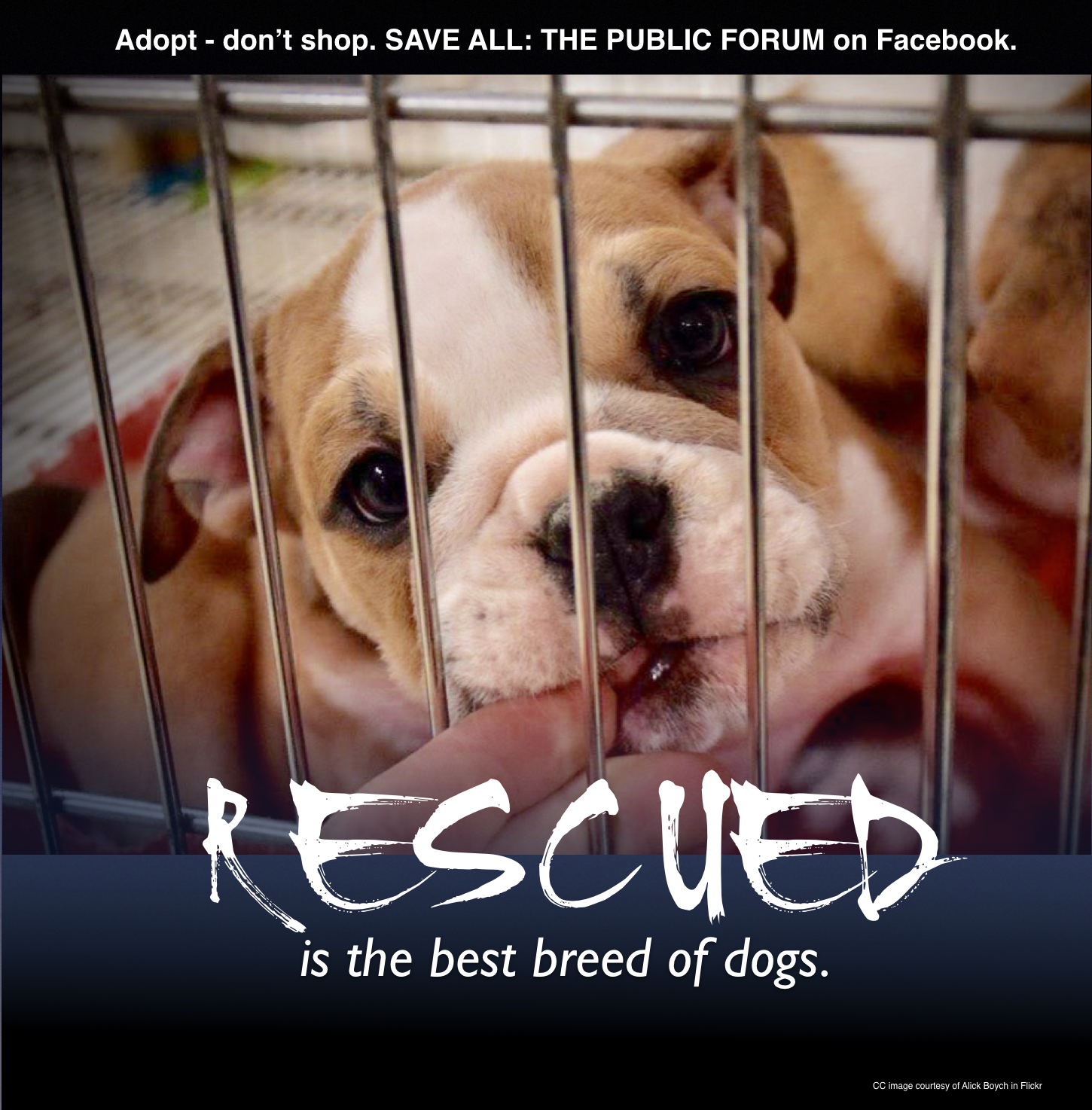 If you liked what you just read and want more of Our Brew, subscribe to get notified. Just enter your email below.