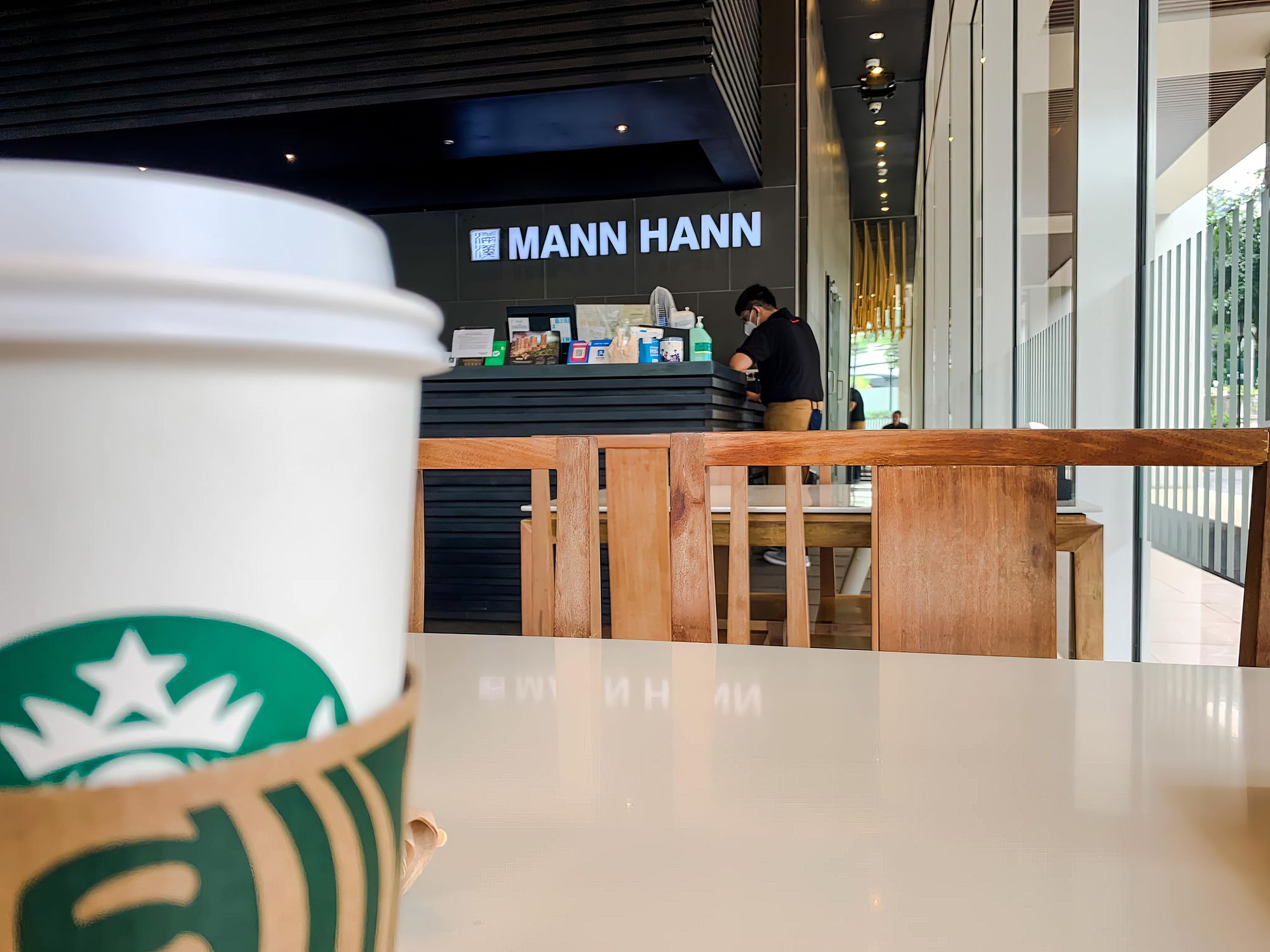 by Vincent R. Pozon
Call it a jadedness that blinds us. There is a particular goodness in the Filipino that we do not see until a foreigner points it out to us.

I found myself an hour early for a lunch meeting at Mann Hann, a Chinese restaurant in Pasig, and walking towards it, I was vacillating between dropping by Starbucks, which was along the way, to grab coffee, or to stay and enjoy it there. I decided on neither. I headed for the Chinese restaurant, thinking of having coffee there instead, so I wouldn't have to rush.

But they didn't have coffee, just tea, and the waiter graciously offered that instead. Needing a stab of caffeine, I asked if coffee could be purchased from the Starbucks that I had just passed.

Years back, I was with a visiting American when I asked a staffer at a sporting goods store for directions to a competing store, and if he knew if they had the item I was looking for. My friend was surprised that I could do that. We were in Fridays at the Galleria when I asked the waiter if I could have coffee from another store, and my friend was, again, shocked that I dared and shocked that they acceded to the request. Once, I was lost and trying to wend my way to a particular store at the end of a mall. I asked several people, clerks and guards and attendants, and, really, just about anyone I saw on the way, for directions. And they were all helpful, all accommodating. The helpfulness I assumed, I expected, I grew up with. Visitors though are astonished.
The waiter of Mann Hann did not hesitate, and he asked what sort of coffee I wanted bought.
"𝙔𝙤𝙪 𝙘𝙖𝙣'𝙩 𝙙𝙤 𝙩𝙝𝙖𝙩 𝙞𝙣 𝙩𝙝𝙚 𝙎𝙩𝙖𝙩𝙚𝙨!"
Or in Australia. Etched in my mind is an encounter with a brusque, unhelpful doorman of the hotel we were staying in. In the same trip, my wife had to castigate an inhospitable hotel concierge.
In Hongkong, a shop owner told me not to touch the wares if I "was just looking", which is what we normally say when we don't want to be bothered by attendants when shopping. Singapore is so notorious, the Lee Kuan Yew government had to run an advertising campaign to get residents to smile, to be friendlier to visitors. In China, the attendant of an optical shop waved my wife away when she asked if she could have the screw of her sunglasses replaced.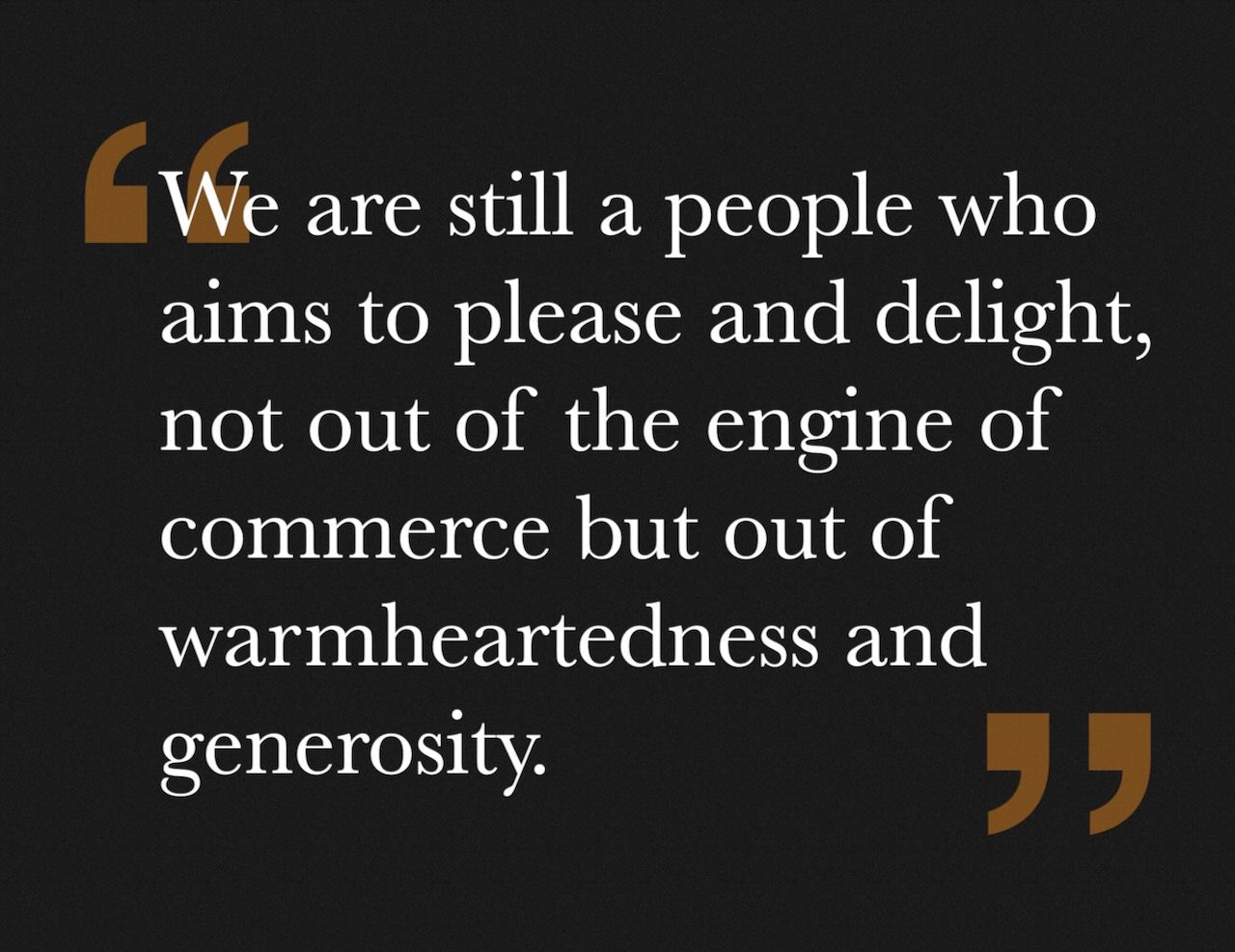 We are the hospitable islands in an ocean of ungraciousness
I have yet to encounter an optical shop here that will not replace the screws of your sunglasses, or tighten the temples. And they will gladly do what you ask, clean your glasses, all without charge (one shop owner told me that they couldn't guarantee that the temples wouldn't break if stretched, which was a reasonable caveat). In Cebu, ask for directions and you won't just be helped --you might be accompanied to your destination.
I was with a visitor at Via Mare, I asked for an order of bibingka to take home to my wife. Before I finished ordering, I saw an accommodating, generous, caring heart: "Sir, suggestion lang po. Kung take-out po, yung bibingka with Laguna cheese and salted duck egg na lang po, kasi po, kung sa bahay ninyo pa kakainin, pag yung may quezo de bola, lalamig, titigas, hindi na po masarap". We listened, amazedly. He said this with the confidence that comes from concern.

So there I was in Mann Hann, while writing this and waiting for my meeting companions, relishing a large Americano from Starbucks and the pleasure of knowing we are still a people who aims to please and delight, not out of the engine of commerce but out of warmheartedness and generosity.

I know countrymen who have tongues like razors when talking about the country ("Wala ng pag-asa ang Pilipinas"). But it appears that it is with aghast foreigners when I become more conscious of the specialness in the heart of the Filipino.

Juxtaposition provides clarity: we can appreciate ourselves more, love being Filipino more, and be less jaded when we see ourselves through the eyes of the visitor, if we look over the fence and see the harshness and hostility out there.

If you liked what you just read and want more of Our Brew, subscribe to get notified. Just enter your email below.