by Desiree Carlos
Cat lovers were aghast by a teaser or a preview of a television show wherein characters said in numerous scenes "malas ang pusang itim" (Black cats are bad luck).
Repetition, as we all know, programs a person to think and even believe that what is being said and being heard by him or her is true. This is what we call programming. This is why we are advised by experts to repeat through positive words and actions what we want children to do and be like when they grow up.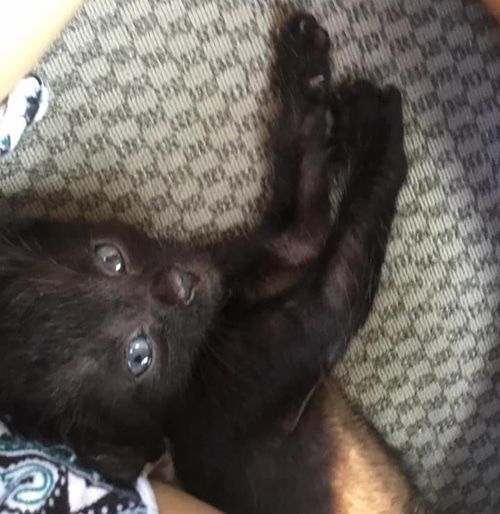 Save ALL—Save Animals of Love and Light Inc. wrote a public letter to the tv show and the TV station and asked that they stop airing the teaser to prevent those who do not like cats or even hate cats from hurting black cats, or even those who are undergoing difficulties in their lives now to suddenly throw away or hurt a black cat in their area to shoo away what they may believe as bad luck. At the very least, we asked that they say outright in the thread starter that this is only superstition or a false belief, instead of waiting to say this at the end of the show when the full episode is aired about four days days later. We had hoped to stop the unconscious programming of the audience to prevent cats, specially black cats, from being harmed.
But the teaser was aired for at least four days, and on Saturday last week, the full episode was aired. It was only at the end that a guest was interviewed who said that the belief that "malas ang mga pusa" is not true. By this time, we do not know if those who saw the teaser/preview also watched the whole episode until the end when the guest said this belief is not true.
Lorna Boñol, in a comment in the Save ALL post stressed that "I don't think it's okay that GMA would use these 'superstitions' as clickbait since it promotes violence against black cats."
She posted a photo of her black cat and said: "This was Luke, he was poisoned by one of our neighbors 2 years ago (I still dont know who did it) kasi malas daw ang itim na pusa."
Joanna Marie Rilloraza Carig appealed to others to "Please, let us stop thinking malas sila."
She posted a photo of her cat Lucky who she found at the side of the street while buying food. She said she heard a cat crying and when she looked around, she saw a kitten who was so afraid and confused. It took some time before the fearful kitten approached Joanna who had extended her hand to the kitten. Joanna looked around to see if she had siblings but there were no other kittens around.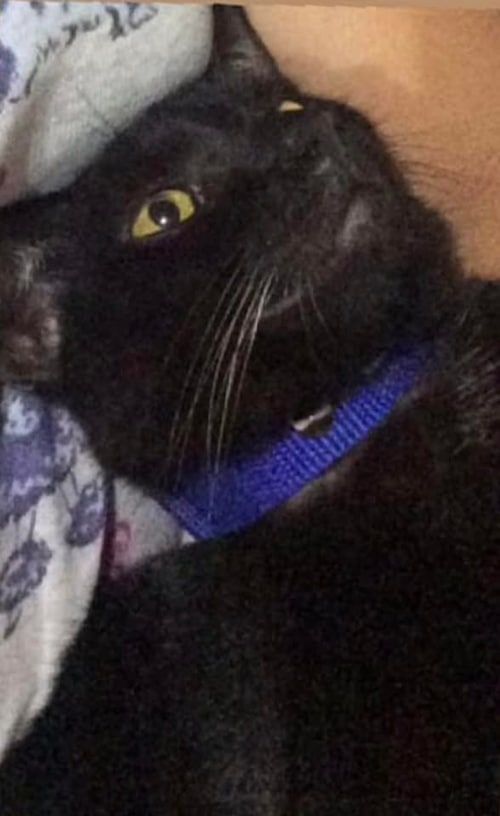 "Baka siya lang tinapon kasi color black siya dahil marami na ako nalalaman na tinatapon yung mga black cats. Lucky was very sweet pinainom ko siya and super dami niya ininom na tubig. Please, let us stop thinking na malas sila," Joanna said.
Cat owners and their black cats
From the following posts https://www.facebook.com/saveanimalsofloveandlightPH/posts/3275673042708712, https://www.facebook.com/saveanimalsofloveandlightPH/posts/3278005185808831, https://www.facebook.com/saveanimalsofloveandlightPH/posts/3277233009219382, cat owners stressed
1. Please refrain from saying black cats are bad luck or "malas" in mass media and social media so as not to influence anyone—specially unconsciously—against helpless and voiceless beings like cats.
2. Black cats, like other cats of any color, ring healing by making the owners feel good, and making them feel they are not alone.
3. Cats heal. (Editor's note: Purss of cats heal, studies have shown.)
Cat owners, in the same threads, posted photos of their black cats and showed how proud they are of their four-legged babies and companions.
Here are the beautiful BLACK cats that brought and bring wonderful energy, amazing experiences and positive vibrations into the homes and even businesses of cat lovers as posted in the Save ALL community page. The owners are quoted verbatim below.
Shanice Del Rosario
"I have a black cat named Denise and whenever I'm about to venture into the 'battlefield' I always hug her and gives her kisses and when it's time for me to give my 'performance' I always do well because I believe that my cute adorable grumpy black cat is my lucky charm. She's my lucky paniki."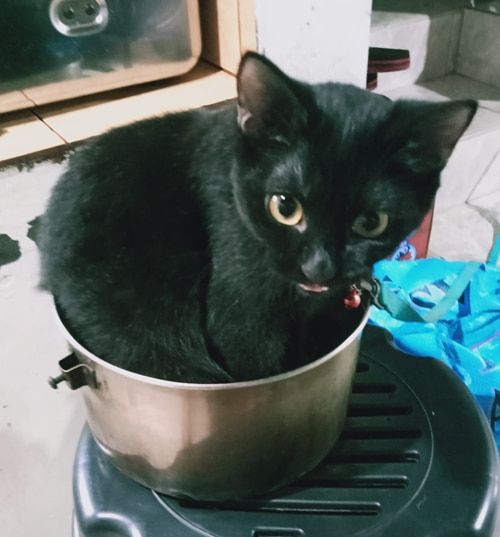 Jha Parale
"i have mine too! ‍
criss is the name superr kulit! pag bad mood ako dama nya lalapitan nya ako at iuuntog ulo nya sa katawan ko its like saying hey! ok lng un! sobrang cutee i love her soo much!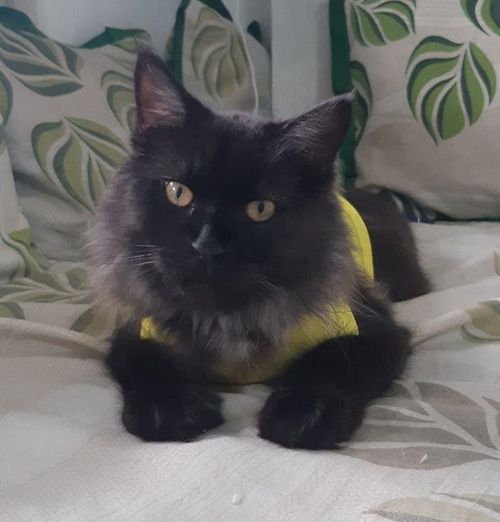 Akemi Mikaido Kujo
"Idk why bad luck when sila pa nga nakakapag bigay ng good luck In my experience, good things happen everytime na hinahug ko yung adopted black cat ko. Everytime na we don't feel so well or may problems sila lagi yung nagpapagaan sa loob beside us and next thing we know good news yung dumadating (ex. nung may bagyo halos walang nangyari samin and parents, nung walang pera for rent/kuryente kusa may nagbigay the next day and naka discount pa). Those were just the examples na luck/blessings ever since na adopt ko sya and the rest of his siblings so pls… Cats give good karma no matter what if you take care of them well "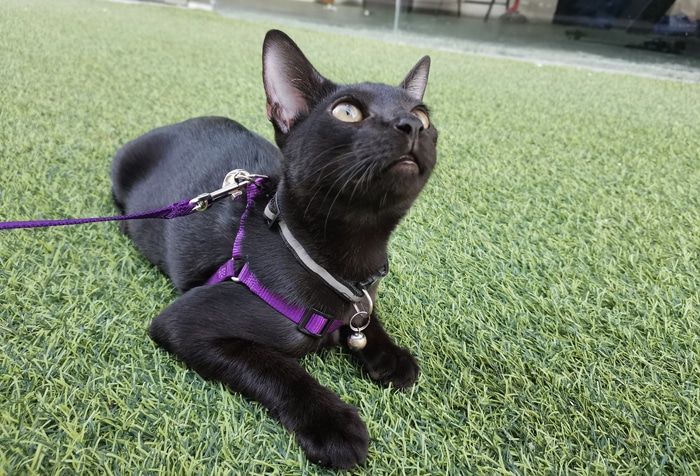 Justine James
"This is Toby, my first cat and he's the reason why I am happy rn. Stop this nonsense and spread love regardless of the color your pet has."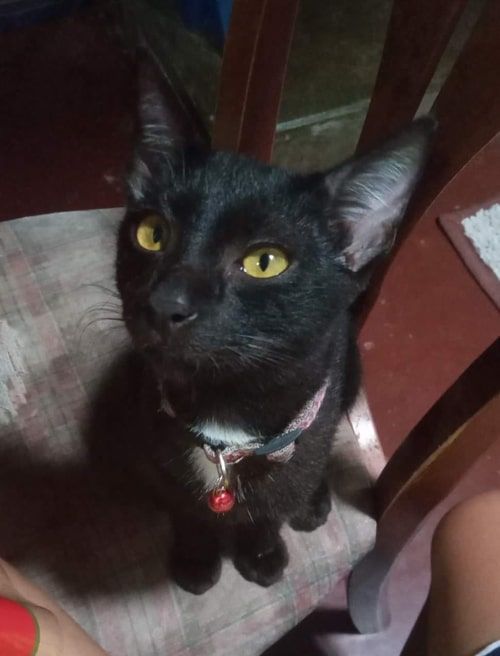 Kiara Dagatan
"Hindi malas ang black Cats very swerte sila. And this one saved my life. They deserve to be loved and they can love their humans so much back as well as other cat/pets. I love my black Cat"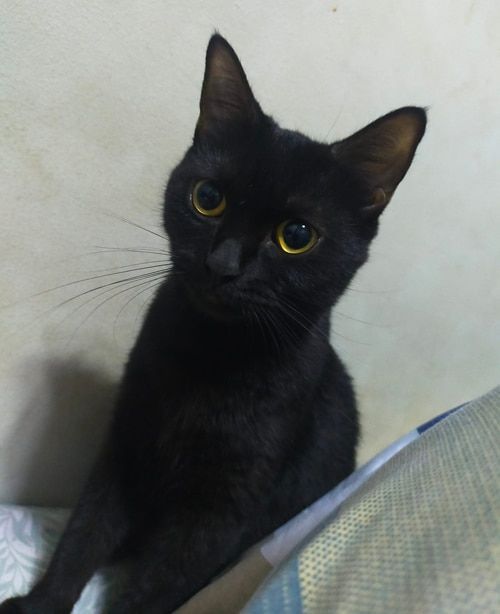 Pearl-Lira G. Sillacay
"Actually po swerte po si samsam para sa amin dahil isa siya sa dahilan kung bakit kami masaya napaka sweet po kasi gusto niya may kasama siya palagi."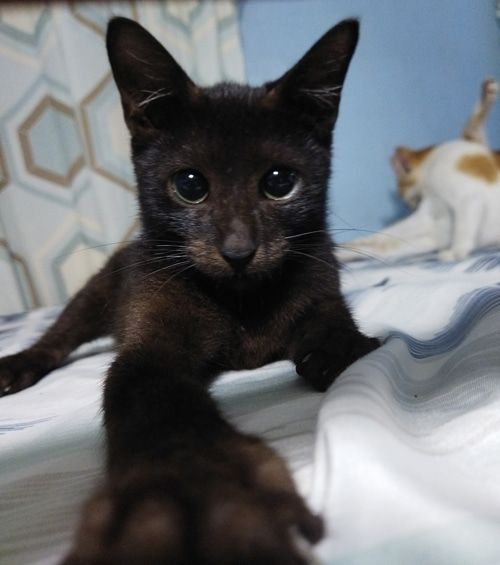 Gee Jumamil
"We have one, his name's oreo. an elder relative of ours said that black cats guard your home and they usually stay near your front door. I didn't believe at first until we owned one. ps: he's the sweetest!!! "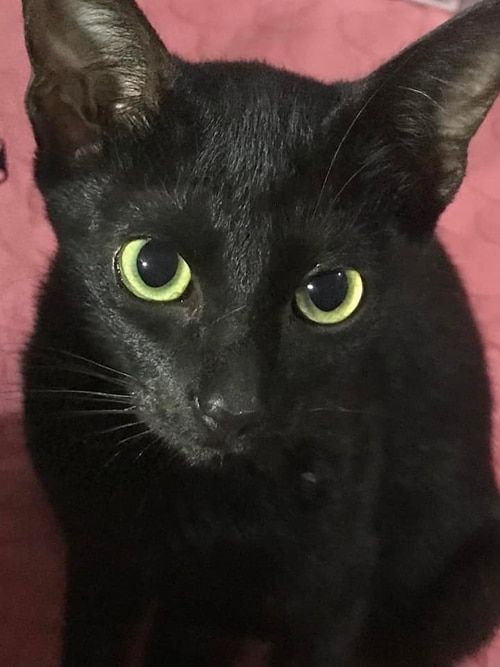 Teresita Reyes
"May mga pusang itim po ako .at pag dinadala ko noon sa shop ko malaki benta ko at kapag may sakit ako pag natulog siya sa dibdib ko gumagaling ako at nakakawala ng stress."
Milky Way Garcia
"Our family believes black cats are magical. We have one PusPin. We named him Pirate kasi bulag isa nyang mata. Katabi pa matulog ng baby ko yan."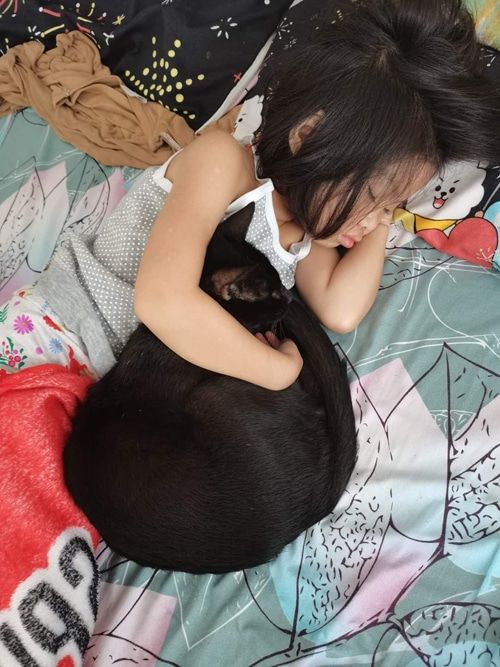 Martha Magdaline Catanes
"I have a black cat named shadow. and he gives us happiness and joy. those who believe in superstitions have no faith in God and don't believe in God. see how sweet and friendly black cats are."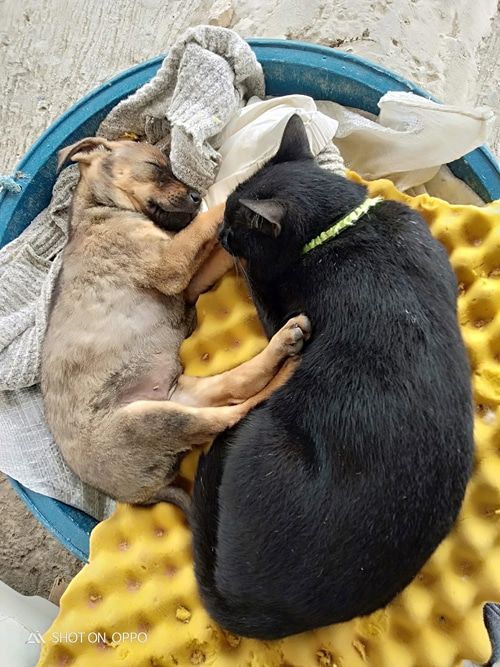 Lyka Relloso
This is my Cola. Umiiyak sa gitna ng kalsada walang pumapansin. Nagbibigay ng saya at swerte sa buhay ko kasama ng iba ko pang adopted cats.

(More from cat owners and their black cats next week)
Desiree Carlos was a writer of Frontline magazine and a correspondent of the Daily Express and Veritas. She was also a reporter and later sub-editor of Ang Pahayagang Malaya, news editor of Manila Standard, and assistant managing director of DZRH. She was a lecturer at the College of Mass Communications in the University of the Philippines in Diliman, and head of the journalism department of Kalayaan College. She is now an animal welfare advocate, founder and president of Save ALL-Save Animals of Love and Light, a SEC-registered non-government organization.
This article also appears in the Manila Standard
---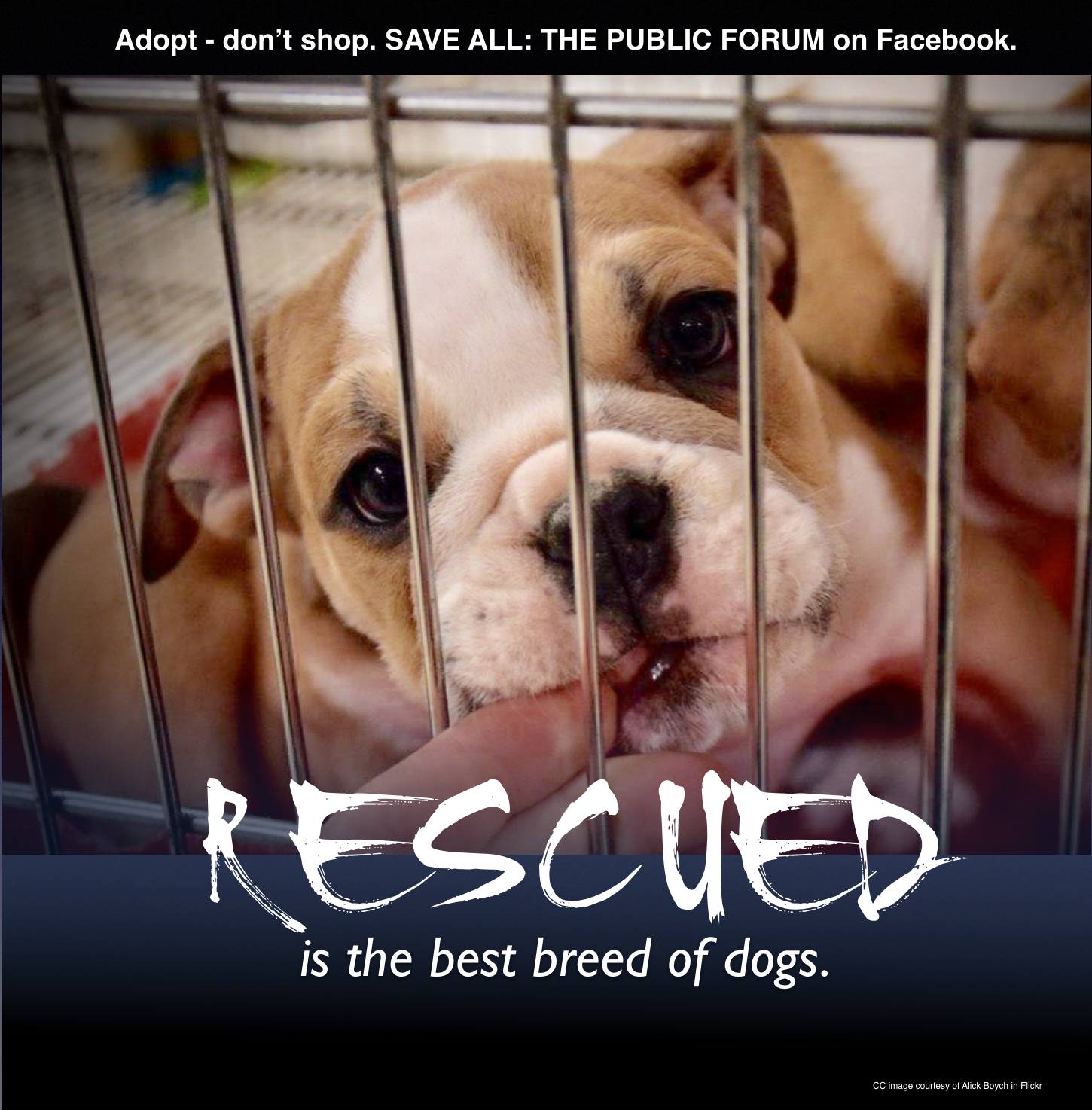 If you liked what you just read and want more of Our Brew, subscribe to get notified. Just enter your email below.