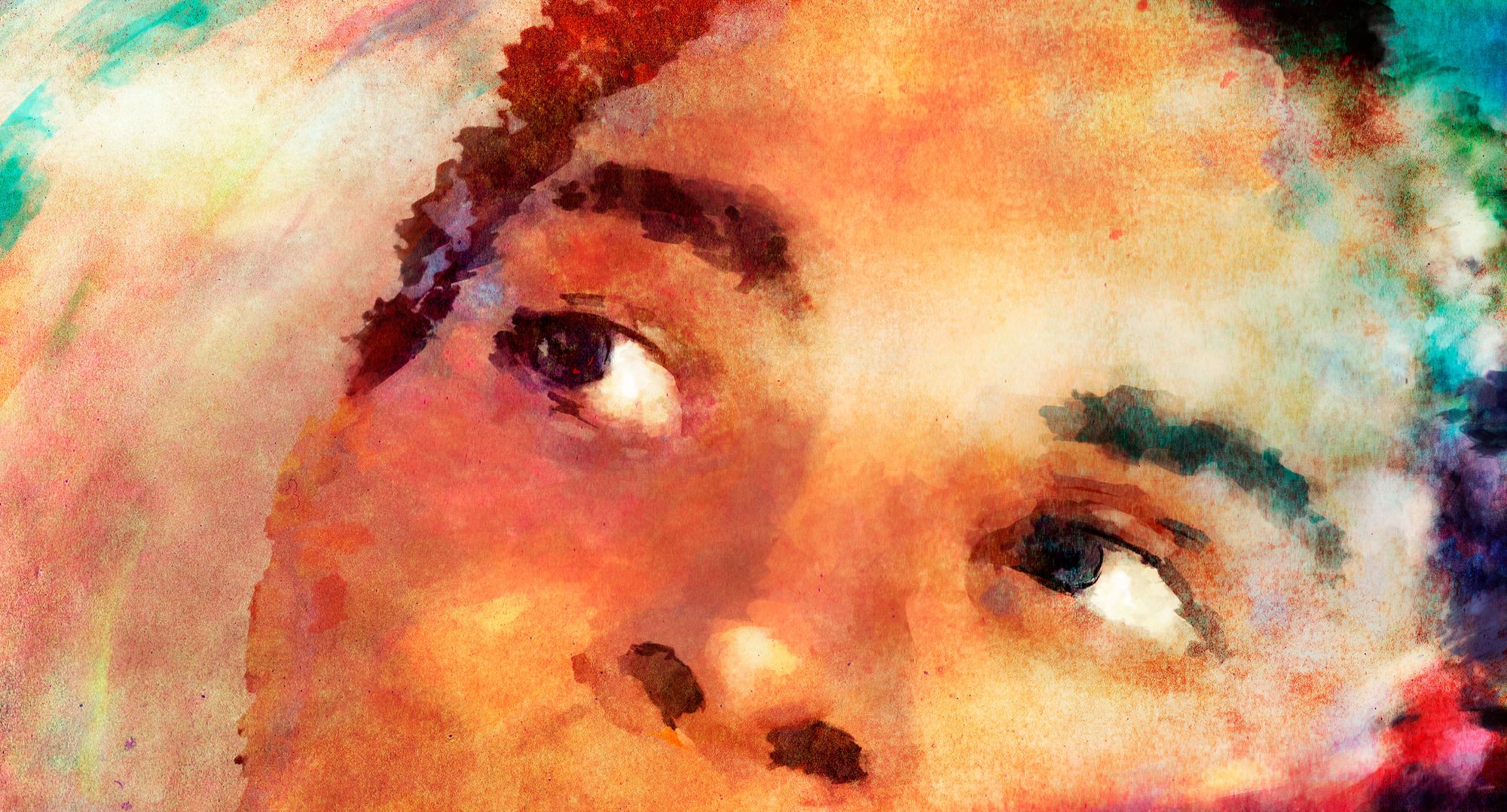 by Gerwin Vic E. Bhuyo
Ali
duol nako.
Gaksa ko og taman.
Luag ra. Hugta pag-ayo.
Kana. Tagamtama ang kainit
sa akuang presensiya. Hinunoa baya
ikaw ug ako — usa ra. Managlahi apan
managsama. Karon, buhii na. Ayaw iluom.
Ayaw pag-utong kay ang pagbuhat sa ingon lihok
sa nagpakaulipon. Ipabuhagay. Ipadagayday ang wa-
log mong luha. Lunopa tanang kayugot ug kahingawa. Kahad-
lok ug kabalaka. Kahigawad ug kaluya. Kaguol ug kahasol. Ug karon
ginhawa paglawom. Kana. Hangtud gyud sa kinauyokang bahin sa imong
tawhanong katakos. Karon, andam ka na usab aron sa pagpadayon sa nasug-
dan mong misyon. Pakit-a ko pagbalik sa makahuloganon mo nga pahiyom.
Kupti ang akuang mga kamot. Ayaw pagbuhi. Niining higayona, magkuyog
ta aron sa pagpangita kanila. Iwagan nato sa kaigmat sa panglantaw ang da-
lan nga awaaw. Tubilan ta'g balik sa gadilaab nga gugma, sila nga nagluya.
Buhion ta pag-usab ang makabungog nga talidhay ug hudyaka. Mga huni
ug awit, ipalanog ta. Lukpon nato ang kalikupan ug ang kalangitan sa
bangaw sa usa ka gugmang kanunay nga makighugoyhugoy.
"Huwag kang manghinayang. Hindi tayo nabigo. Tibayan ang
inyong loob. Kahit may dilim na umaaligid. Ang liwanag sa
puso'y di pasisiil. Namulat sa pag-asa, sa pag-ibig.
Hindi na muling pipikit."
---
Radical
Translated from the Cebuano by Freya Natasha Dy-Fernandez
Here,
come to me.
Hug me real tight.
Not enough. Tighter.
There. Savor the warmth
of my being. But come to think of it
you and I — are just one. Different but
the same. Now, let it go. Do not keep it in.
Do not hold your breath because such is what you
do when you are enslaved. Let it flow. Let fall, your
river of tears. Flood out your resentments and distress. Fears
and worries. Disappointments and weariness. Sadness and torment.
Now, breathe deeply. There. Until you have reached the very core of your
humanity. Now, once again, you are ready to continue the mission you have
started. Let me see, yet again, that smile of yours that is full of purpose. Hold
my hands. Do not ever let go. For at this very moment, we will look for them
together. We will light that path in the wilderness with our astute view. Again,
we will fuel the ones who are exhausted with the flames of our love. We
will restore to life the deafening shrill and rejoicing. The melodies and
the songs, we will let echo. We will envelop both the earth and the
skies with the rainbow of a love that eternally soothes.
"Huwag kang manghinayang. Hindi tayo nabigo. Tiba-
yan ang inyong loob. Kahit may dilim na umaaligid.
Ang liwanag sa puso'y di pasisiil. Namulat
sa pag-asa, sa pag-ibig. Hindi na
muling pipikit."

---
About the poet and the translator:
Gerwin Vic Evarretta Bhuyo is an OFW based in Bangkok, Thailand. He loves taking photographs and writing Cebuano prose and poetry. He tries not to miss every book sale event.

Freya Natasha Dy is a Cebuano freelance writer and artsy-crafty mom to a teenage girl. Lover of all things bright and beautiful. She dreams of one day leaving a world that is built on kindness, empathy, and truth to her daughter.
If you liked what you just read and want more of Our Brew, subscribe to get notified. Just enter your email below.