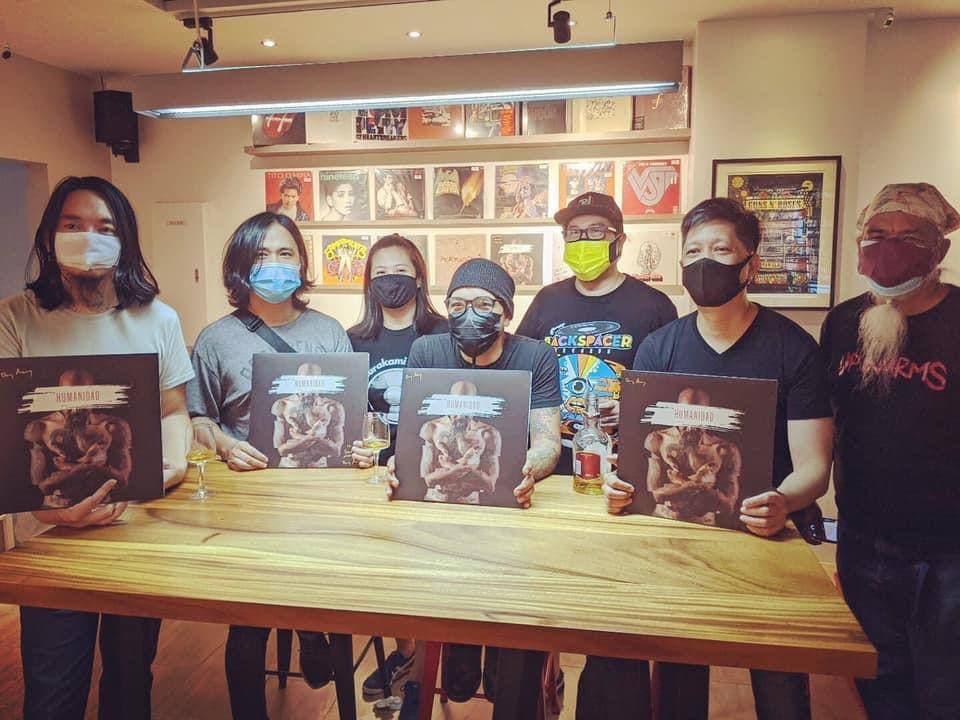 The friendly prices help make classic albums accessible to a wider, younger market who are just starting their OPM collection. Still, record collecting is more than just shiny new objects
Sales of vinyl records have been climbing despite, or because of the pandemic.
Makes sense, actually. With the virus still very much around, crate diggers have shifted their obsessive energies from physical stores to websites and Facebook pages, joining live selling sessions in the hope of "mining" that rare first pressing or limited edition colored vinyl of a favorite artist.
The brisk sales going into the holidays this year also owes a lot to the unexpected but much welcome deluge of Original Pilipino Music (OPM) vinyl releases. The year 2021 might just be the year when OPM again ruled. Not the airwaves, though, but your home listening systems.
Granted, the number of OPM records pressed this year are nowhere near a fraction of Adele's latest album. But it's great to see all those old titles, freshly minted and sealed, displayed on the social media pages and stores of record sellers, being snapped up by eager buyers.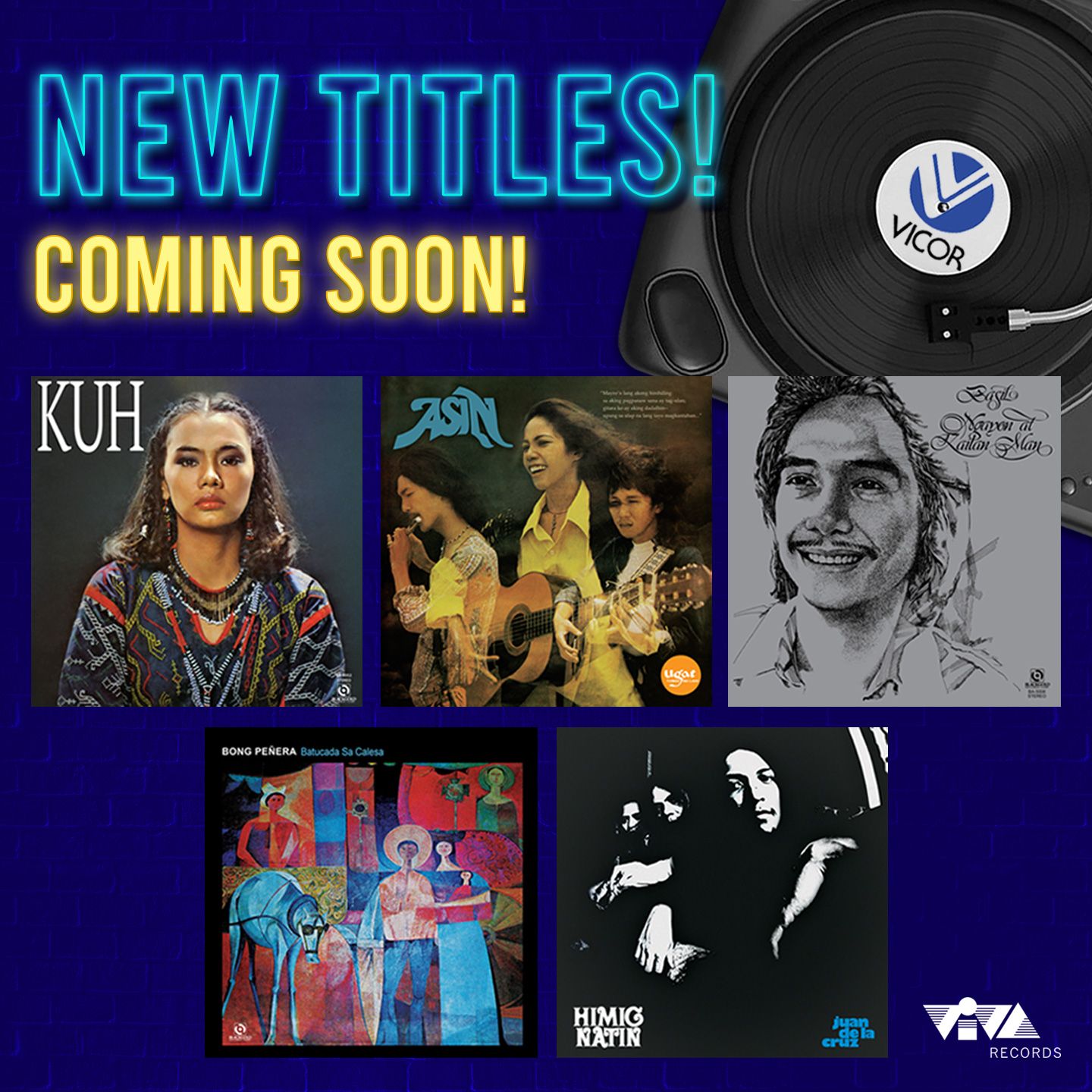 After testing the market in December last year, Vicor opened the flood gates with reissues of classic albums from Pinoy rock icons Mike Hanopol, Sampaguita, Maria Cafra, Florante, Coritha, and Asin; pop stars Basil Valdez, Hajji Alejandro, Ric Segreto, Regine Velasquez, Kuh Ledesma, Zsa Zsa Padilla, Apo Hiking Society, VST & Company, Side A, and the "Bagets" movie soundtrack, to name a few.
With the acquisition of the JEM label catalog, Vicor now owns almost the entire roster of OPM classics from the 1970s to the early 1980s.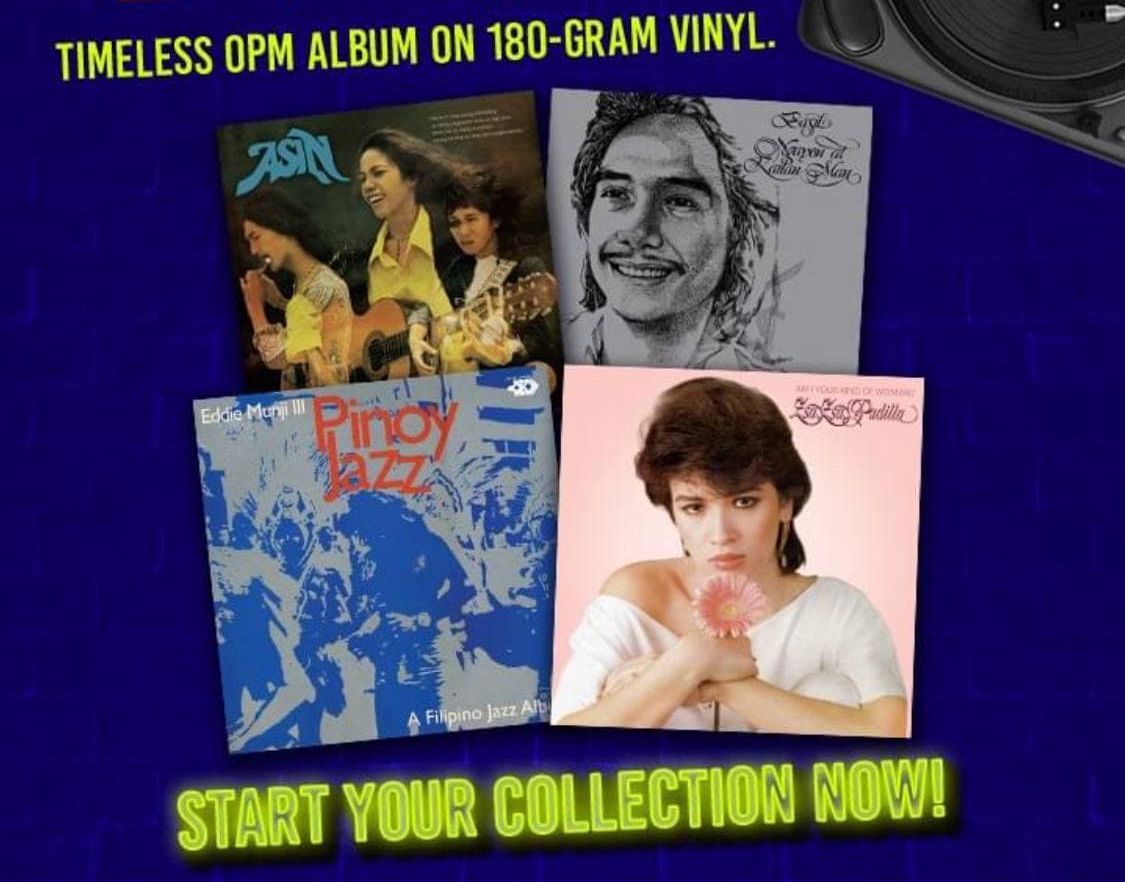 Universal managed to squeeze into the holiday rush with the vinyl release of Aiza Seguerra's tribute album to National Artist Ryan Cayabyab, "Araw Gabi: Mga Awit Ni Maestro Ryan."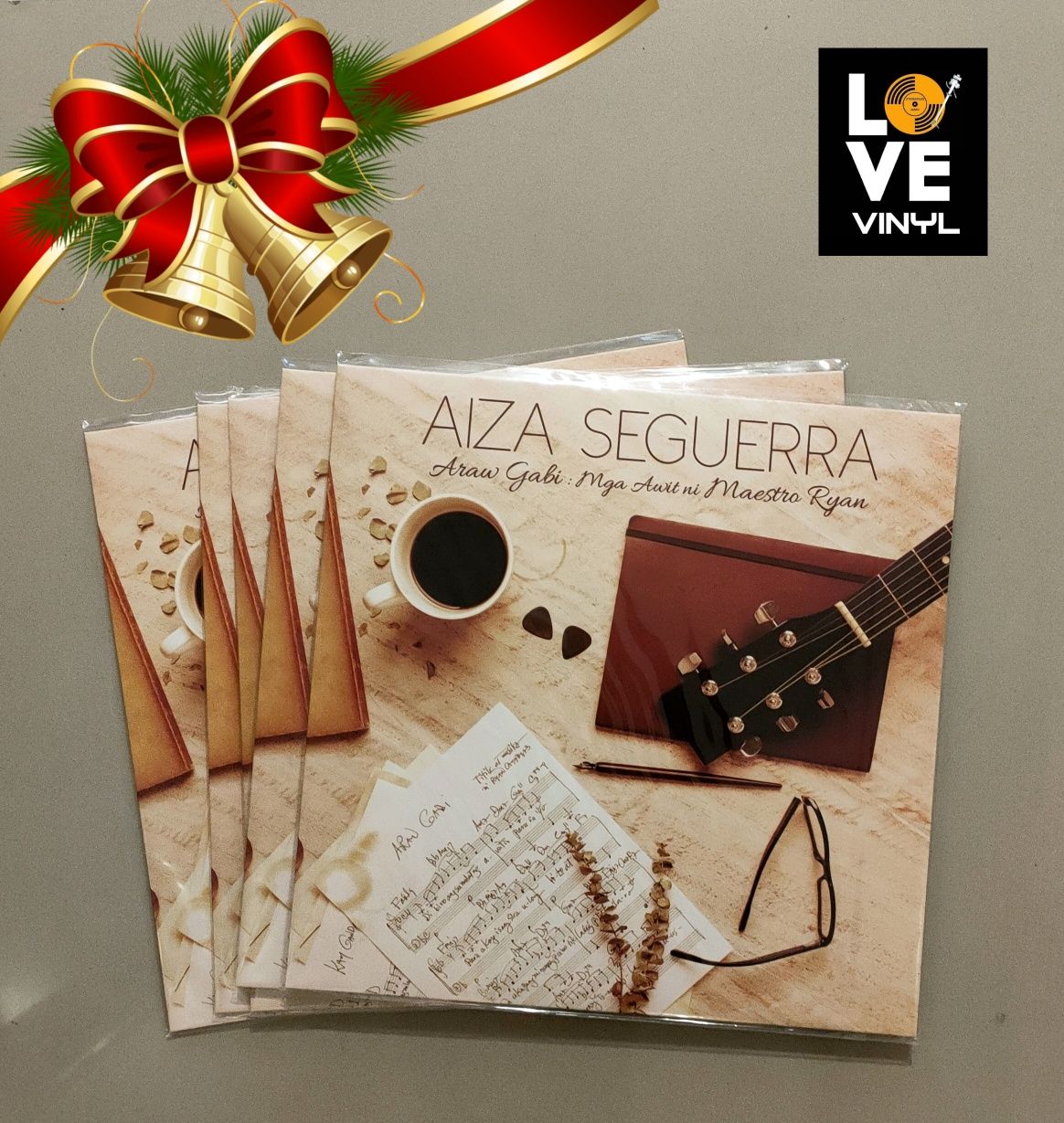 Still, record collecting is more than just acquiring shiny new objects. Sure, the friendly prices help make these albums accessible to a wider, younger market who are just starting their OPM collection. But let's face it. The siren call of an original OPM pressing is hard to resist.
The market for original OPM pressings may be small but it is a market with deep pockets and a serious attachment to albums they loved way, way back when they were still wearing elephant pants, Nik-Nik shirts, or shoulder pads. This motley crowd will shell out serious money for a scratchy, water damaged original pressing of, say, Boy Camara and the Afterbirth, or 60s teeny belters Boy Mondragon and Efren Montez (whodat?). Five figures for Juan de la Cruz's psychedelic blues romp "Maskara," with the trio's heavily-mascaraed, medicated eyes peeping from the cover cut-out? Done. For these collectors, the experience of hearing original pressings is nirvana. The surface noise adds to the experience. And did I mention bragging rights?
That's why they can be rather anal about reissues. From the provenance of the source tapes to the packaging, OPM collectors tend to be rather picky with vinyl reissues. They raise a valid point: why spend at all for digitized music on wax? It's like listening to a 12" compact disc.
This is the part where indie labels will tell major label execs to sit down and listen to the words of the wise.
Compared to the majors, indie labels are owned by musicians, music lovers, or serious record collectors. They may even be all of the above. The bottomline matters, but so does the care and the quality given to each release. It's about respect for the artist and their fans. Collectors appreciate this, and are willing to pay a bit more for well-packaged, limited edition quality pressings.
Offshore Music is the OPM label behind the prestige vinyl releases from Ely Buendia's Apartel and that band from UP you might have heard of called the Eraserheads. This year, Offshore released the Eheads' "Sabado 1995 EP" on limited edition vinyl.
The release came with a whole lotta merch, enough to whet the appetites of EHeads fans as they count the days before the much-anticipated release of the band's second outing "Circus," and perhaps, "Cutterpillow."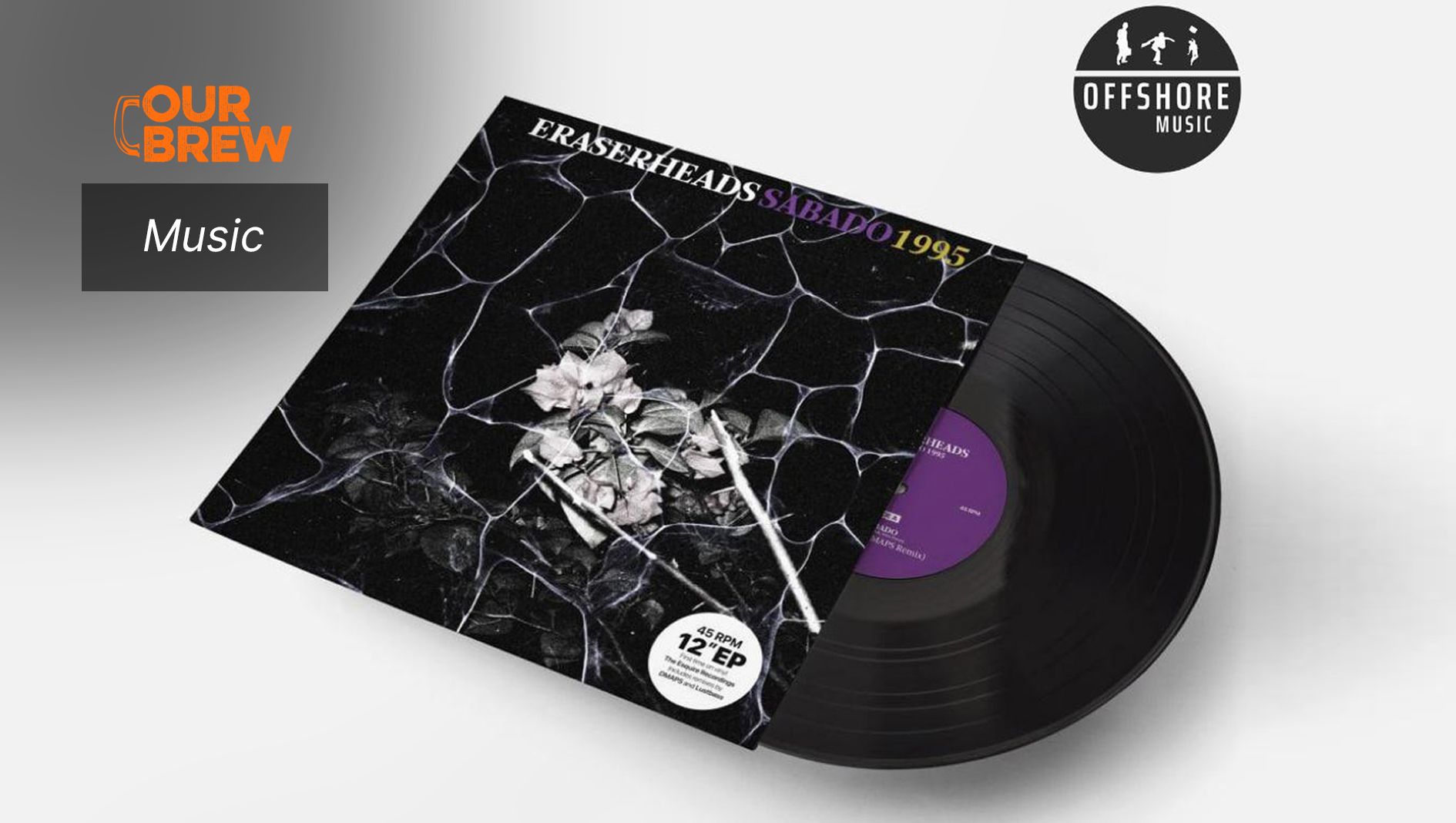 Backspacer Records is the newest kid on the block, but the label has already earned serious cred for its wide-ranging catalog of OPM indie and mainstream acts from the 1990s to the early 2000s.
Since releasing indie rock darling Peryodiko's self-titled album in April, the label has not looked back. Shinji Tanaka has done an excellent work remastering most of their releases for vinyl. So far, Backspacer has released albums from the Itchyworms, rock icon Dong Abay, indie rock collective The Purple Chickens, and pop acts True Faith and Barbie Almalbis.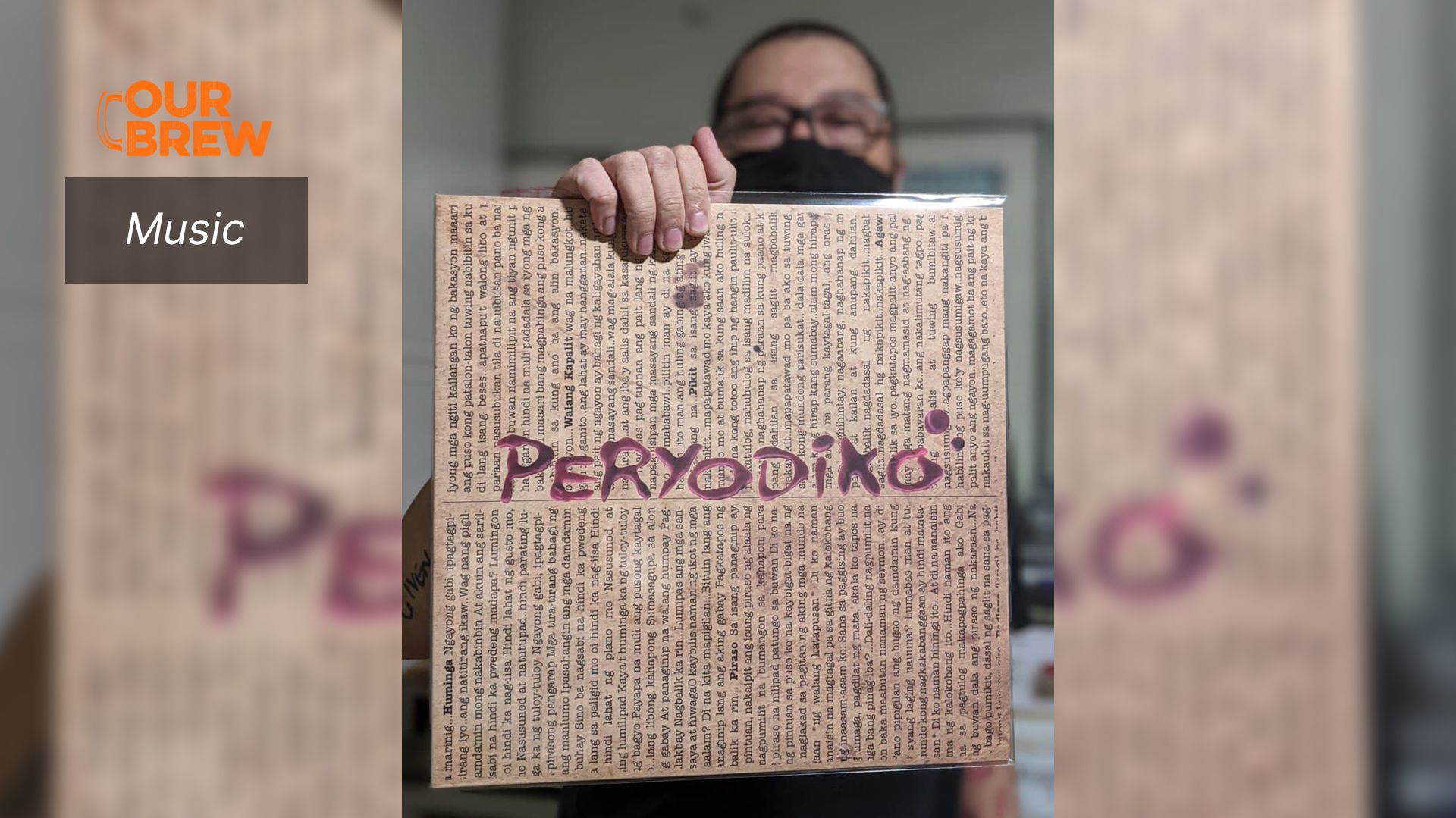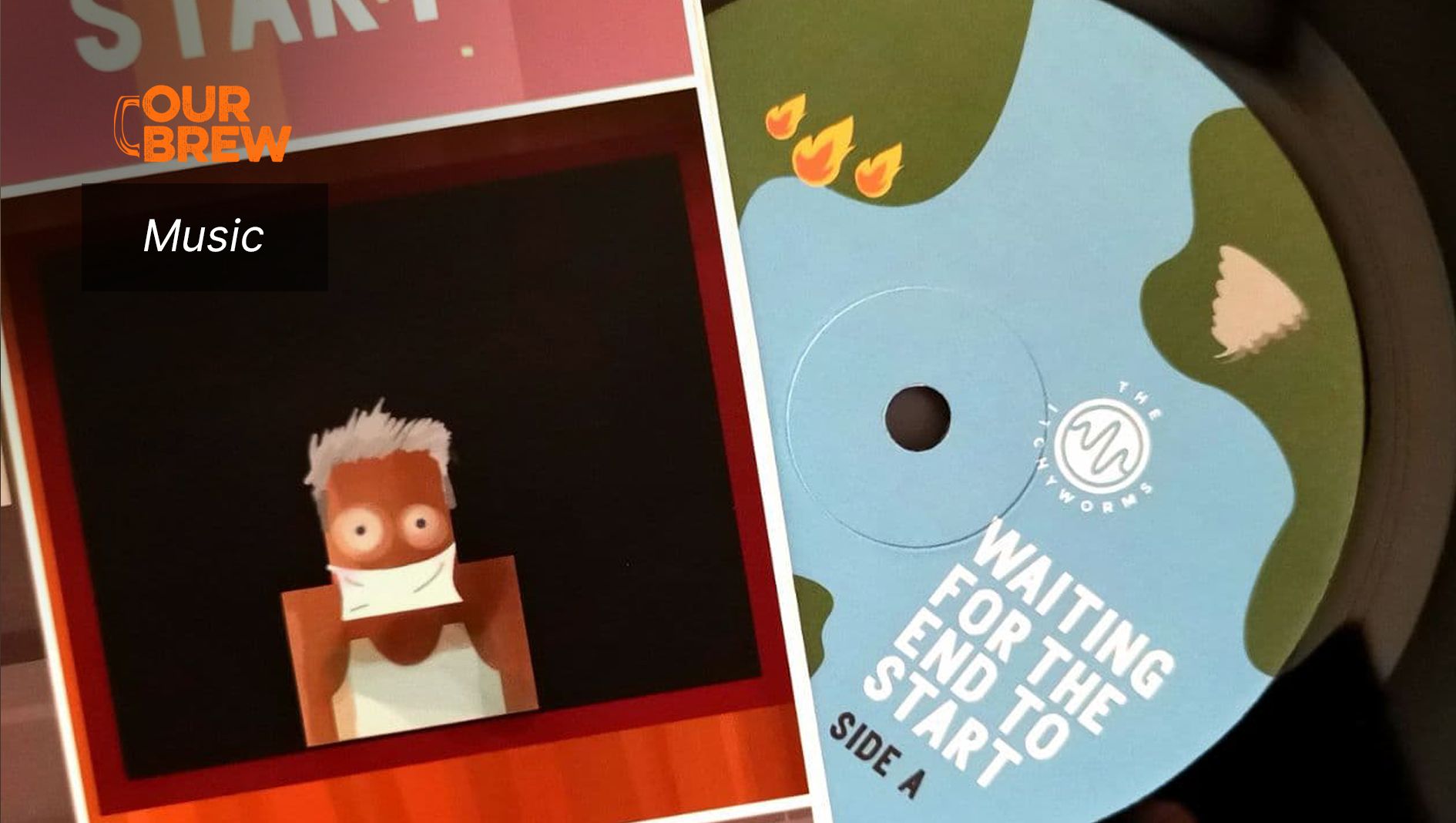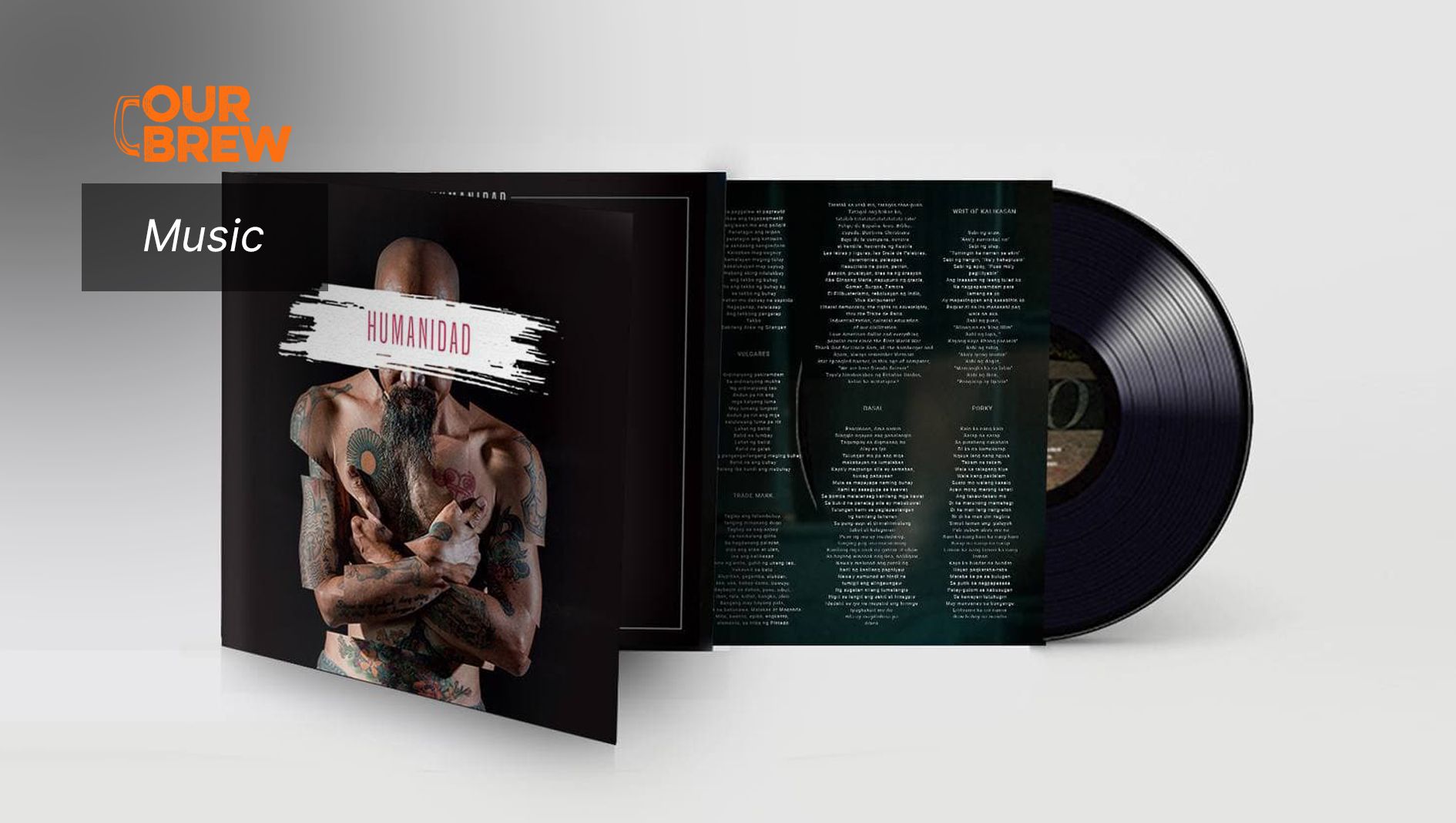 True Faith released "Sentimental" in 2018, while Almalbis' "Scenes From Inside" is her latest album, recorded at home during the lockdown.
Listening to these breezy pop albums is like opening your window to let the air and the sunshine in. Refreshing.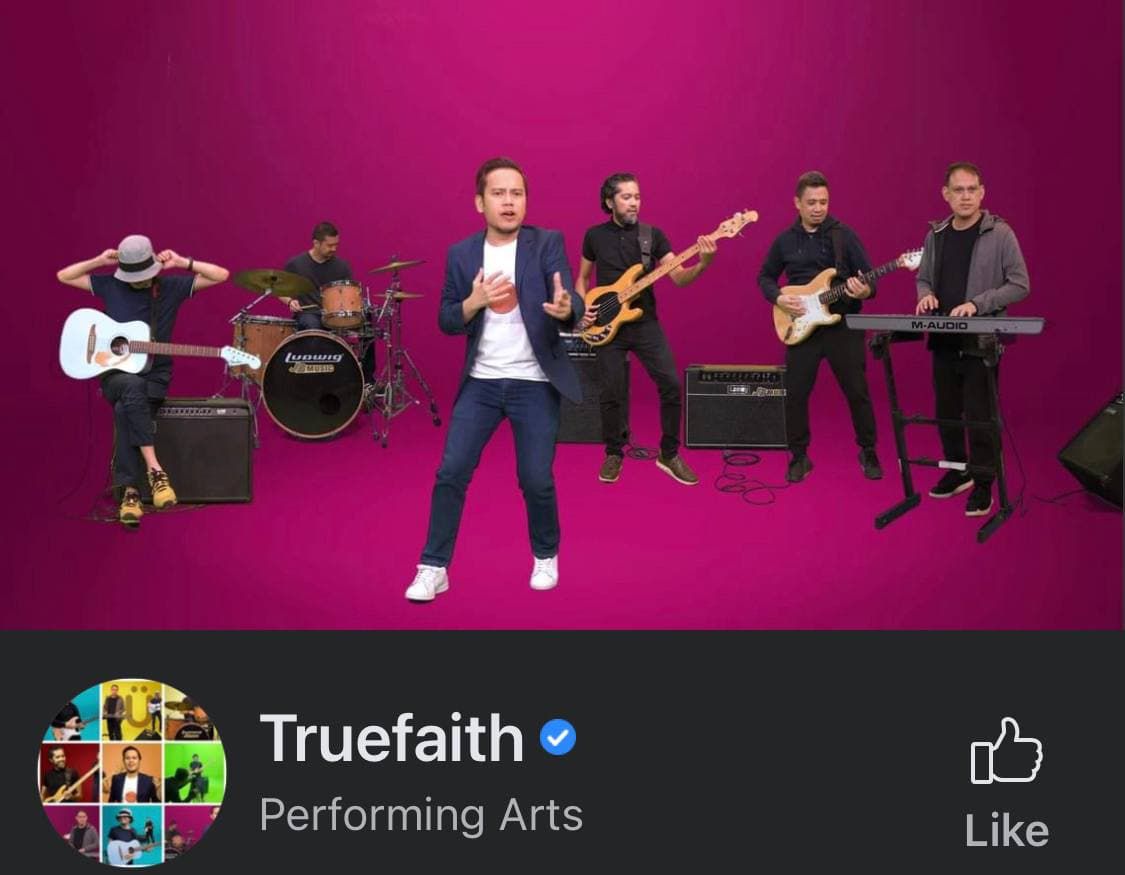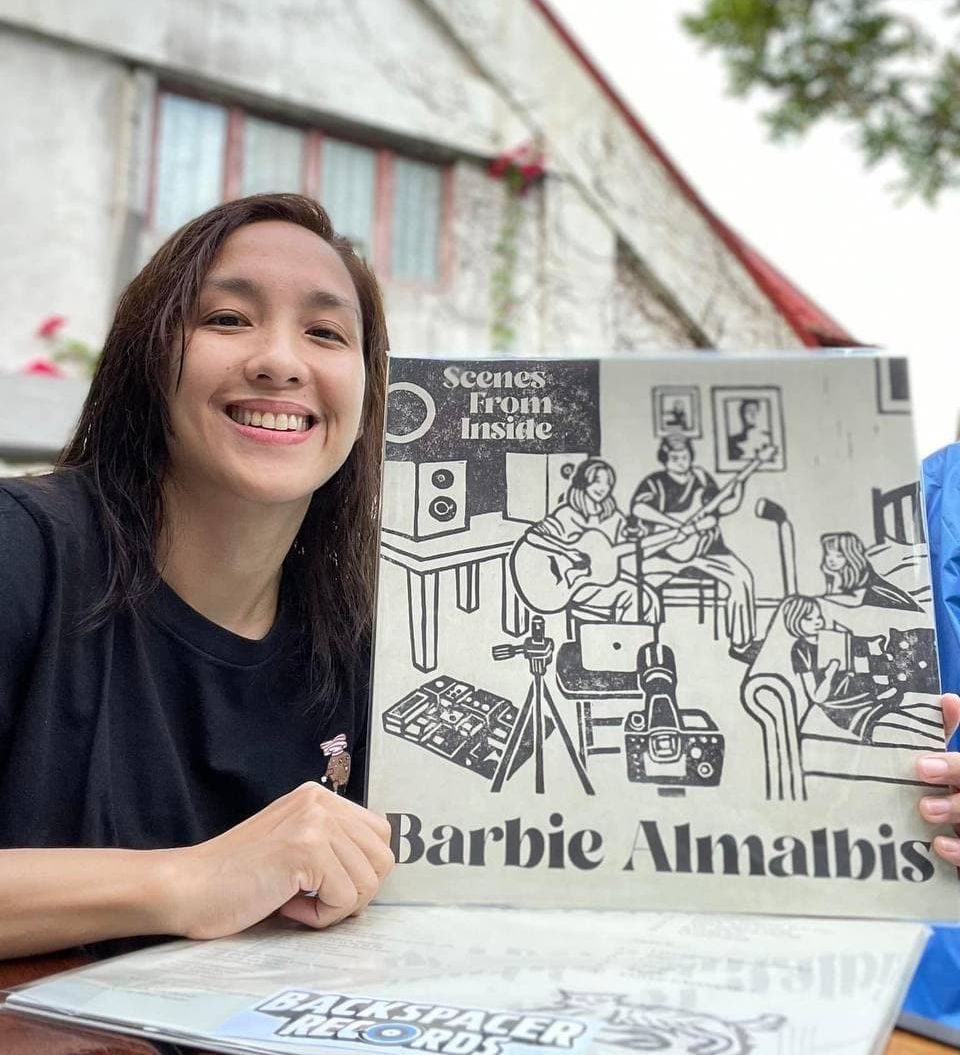 SCENES FROM INSIDE Vinyl Launch at Backspacer Records

Posted by Barbie Almalbis on Thursday, 25 November 2021
And 2022 is shaping up to be an equally exciting year. Artists and bands have been teasing photos on their social media accounts.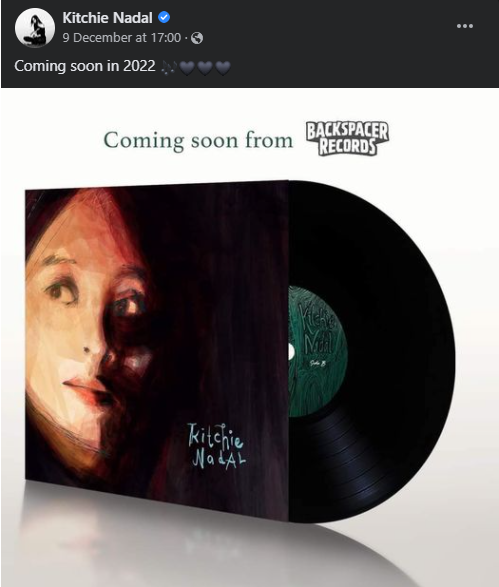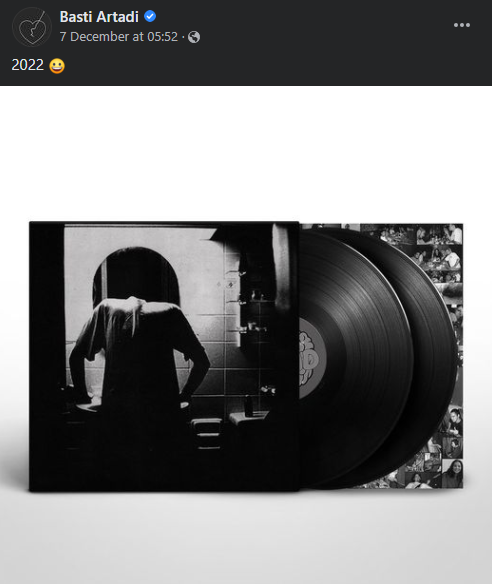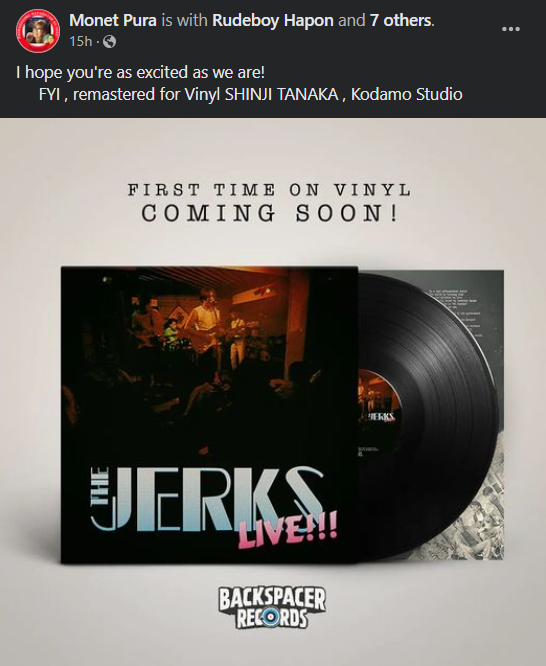 What to watch out for? The debut albums of Parokya Ni Edgar and Kitchie Nadal, albums from Lourd de Veyra's Kapitan Kulam and Radioactive Sago Project, the "Alert Level" compilation album, Dong Abay's "Filipino," the one-off "Brain Salad" album released in 2001 featuring members of Wolfgang and Razorback, and the live recording of rock's senior statesman Chickoy Pura's The Jerks.
Exciting year, indeed. - JS
If you liked what you just read and want more of Our Brew, subscribe to get notified. Just enter your email below.